There are many rumors about iPhone repair, including that it is a very expensive thing, that parts are expensive, and that there is a lot of fraud. When you buy an iPhone, your first thought is probably, "How will I get it repaired if there is a problem in the future?" But everything has a solution; all you need to do is give in a little effort. If you consider a few factors, you will locate the best place to have your iPhone repaired. So let's debunk all the rumors.
1. Fraud
It's a critical factor to consider when looking for iPhone service. Service centers have sprung up all over the place these days, but it is important to pick the right one. Choosing the right Apple service centre is a difficult task because not everyone knows how to check its credibility. Make certain that the Apple repair center you choose is authorized so that you do not become a victim of fraud.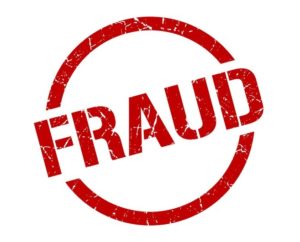 2. Reasonable rate
There are a number of websites that will offer you a reasonable rate as well as a guarantee for a set period of time. Whenever you begin hiring an iPhone repair service, always be aware of their service charges because there are many websites and shops in the market through which you can get service at a lower rate; however, you will need to do some research in this regard. You can also use a price comparison app to compare prices from various websites.
3. Specialized mechanic
Always get a specialized person to repair your iPhone. Whenever you hire someone, always look for his certificate and make sure that the person has specialized in the iPhone field, so that your device gets repaired by safe hands and with satisfaction. An essential thing to keep in mind if you have any right service.
4. Genuine products
Nowadays, everything has a fake copy, including products. Make certain to use only original parts to repair your device. If original parts replaces with fake or unoriginal parts, your phone's credibility will suffer. Keep in mind that the mechanic will always use original accessories when repairing the iPhone.
5. Diagnosis
Sometimes your device requires minor repairs that do not necessitate major repairs. In such cases, the service center should provide device diagnosis. Make sure that you always select a service center that is prepared to provide you with a diagnosis.
6. Avoid cheap unauthorized service centres
When repairing an Apple product, most unauthorized service centers use third-party products. Though these products are less expensive than genuine ones, they also endanger the device. Ensure that the service centre you choose uses authorised parts and that you do not settle for lower-cost products. It may save you money now, but it will cost you twice as much later.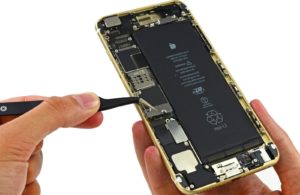 7. Checkout the Apple Authorized Service Providers
As previously stated, never go to an unauthorized service center; instead, look for Apple authorized service providers who have received Apple training. They are genuine and get support from Apple. Their repair will not endanger your device; however, certain repairs are not available for some models; however, they will provide you with other available service options.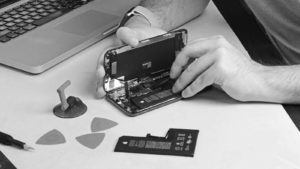 8. How long will the iPhone repair take?
Everyone's life revolves around the passage of time. When it comes to time, we want precise specifications, such as how long it will take to repair. When will I be able to get my phone back? Time guarantees this and that. Many Apple Authorized Service Providers provide same-day service for certain repairs, such as screen replacement. However, if your technician must send your iPhone to an Apple Repair Center, you will be notified when it is ready for pickup.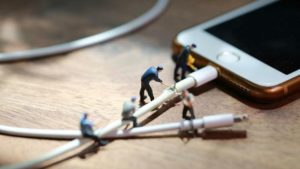 9. Battery replacement
They will service your iPhone at no extra cost if your battery has a problem covered by the Apple Limited Warranty, AppleCare+, or consumer law. Remember that their warranty does not cover normal wear and tear on batteries. They provide out-of-warranty battery service for a fee if your battery wears out.
10. Fee process
There is no charge if your iPhone problem gets solved by the Apple warranty, AppleCare+, or consumer law. It excludes accidental damage, which is subject to a fee. If your iPhone gets damaged and you have AppleCare+, all accidental damage gets covered under it. There is a service fee for each incident.