Planning on purchasing a phone but you don't know which one to pick up? Manufacturers provide different varieties of Android phones, making it even harder for you to choose. Wondering which one to buy? A few tips are given below to help you make a choice.
Battery
With phones having bigger displays and filled with features, battery life becomes apparent. It also depends on how often you use your phone. Having a bigger battery is always better as your phone will last the entire day before you have to plug it into charge. Always buy phones which have a minimum of 3000mah.
Camera
More doesn't always translate into better pictures and a better camera. There are other factors such as pixel size, aperture, autofocus, sensor, image processing software, etc. which make it better. A 16-megapixel camera will sound good on paper but might not perform as well in real life. The colors look washed out; the white balance is off, it doesn't focus properly, are some of the problems faced by smartphone users. Always look for reviews online about the camera to know about its worthiness in real life.
Display
Pay attention to not only the size of the screen but also resolution, brightness, color accuracy and viewing angles. Low-quality display drastically affects the multimedia experience. Higher resolution will ensure the media doesn't look pixelated. Increased brightness will make the display legible under sunlight. A wider viewing angle makes it easier to share what's on your screen. If you like watching videos on the go, consider buying a phone with a display between 5.5-inches to 6-inches.
Processor
Take your needs into consideration when selecting the processor in your phone. If you are a heavy user i.e. you play a lot of games, record and watch high-quality videos, use your phone for extended periods of time, multi-task frequently, etc. buy a phone with a high-end processor like Snapdragon 820/821 so that your experience is fluid. A light user can go for any processor.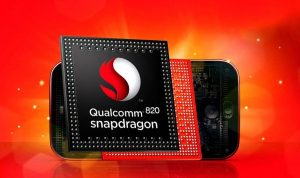 Software
Due to fragmentation of the OS, not all phones run the same version of Android. Find out which version the phone is running and the frequency of updates provided by the manufacturer. Fragmentation has also lead to the OS having pure and skinned versions of Android. Each manufacturer loads different features into it. Find out which one suits your needs and choose accordingly.
Storage
Gone are the days when 16GB of storage used to be enough. With the increase in quality of pictures and videos taken, the increasing size of apps and music, there simply isn't enough space to store everything onto your phone. MicroSD cards can help expand your storage. Ensure that the phone you are picking up has a slot for MicroSD as some manufacturers tend to omit this.
USB Port
The ports used in phones these days are no longer the same. The mobile industry is slowly shifting to USB Type-C ports rather than micro-USB. Even though there are both available in the market, it is better to move to phones with USB Type-C ports. It is easier to use and makes the phone future proof.
Quick charging
This technology allows your phone to charge at a much faster rate. The latest advancement gets your phone from 0 – 50% in 15 minutes. A useful feature if you want to quickly charge your device. Find out if the phone you are purchasing supports it. You also need a charger which allows this. Manufacturers may not always provide it, but you can pick up a cheap one.
4G Network
This is the fastest mobile network available right now. All carriers provide 4G and the coverage will improve over time. Support for this makes your phone future proof.
Audio enhancers and speakers
Manufacturers now provide built-in mods to improve sound quality. HTC has Boomsound and Lenovo has Dolby. If you like watching multimedia on-the-go, opt for phones which have front facing speakers. This type of placement will give clear sound even when you hold your phone in landscape mode.