A dashcam is also known as a dashboard camera, mounted on the dashboard of your vehicle. The basic purpose of a dash cam is to act as a "silent witness" in the event of an accident. The dashcam carefully and accurately records every detail that occurs on the road. Now we'll go over a few dashcam basics so you're clear on everything.
1. Why do I need one?
First and foremost, do you need one, and if so, why? Dashcams are expensive, but they will save you money in the long run. We'll show you how- your vehicle will always stay protected by a silent witness who will catch those who hit and run or are involved in accidents. Dashcams assist and protect the drivers who have them installed.
2. Act as a recorder for others as well
You've probably seen people who aren't very good at driving or who are just starting. You might be good, but that doesn't mean everyone else is, and many accidents happen daily with the driver often fleeing. The dashcam wasn't intended to be an accident-prevention device, but rather a recording device to provide an unbiased record of what happened in the event of an accident.
3. Insurance companies
Dashcam footage gets welcomed by insurance companies and law enforcement officers because it provides a clear picture of what happened. Get a dash cam to save yourself from unnecessary hassle and nonsense. With dash cam you can ensure your and your vehicle' safety.
4. Avoids unnecessary fights
You hit my car, you got in the way, you're not following the rules, blah blah. The blame game on the road happens all the time. It is always preferable to have a dashcam, to show who is at fault and to be safe than to have no video evidence at all. You can avoid all these unnecessary fights if you have evidence.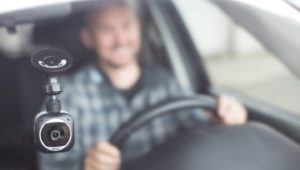 5. Reliable watchman
The most common issue is that your vehicle is not safe when you are not present. Many unseen accidents occur at that time, such as dents, vandalism, scratches, and hit-and-runs. Because there is no evidence in such accidents, it is difficult to find the culprit; however, a dashcam can act as a dependable watchman, ensuring that your vehicle is safe even when you are not present. If an unnoticed incident occurs, you can find the culprit.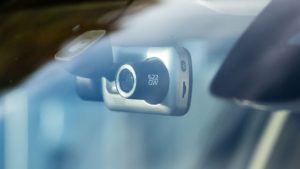 6. Access data easily
Please don't leave it up to chance; use the dash cam's parking surveillance features instead. Dash cams are not required to stop recording when the ignition turns off. These dash cams intends to give you the peace of mind you need at any time and from any location – you can access all data remotely from the comfort of your own home using your smartphone, tablet, or computer.
7. Saves you from scammers
Scammers are everywhere; there are some people who purposely get hit by a car to extort money. These people try to portray themselves as victims to gain sympathy, but their only goal is to obtain money. It is possible if no one prevents the scammers from completing their mission. In such cases, a dashcam can be extremely useful in catching and punishing the scammers.
8. May impact your insurance premiums
A dashcam can have an indirect impact on your insurance premiums in a variety of ways:
A dash cam records the incident and provides vital information about who was involved, as well as be used to assign blame for an accident. It will be difficult to determine who was at fault in an accident without video evidence. It could result in an increase in your insurance premiums.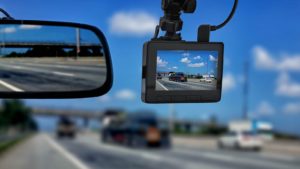 9. Inbuilt GPS
A dashcam has an inbuilt GPS that will stamp your footage with the time, date, and speed. So the opposing party cannot object to the footage in any way, and these things will assist you at various points in time. You might be able to use all of that information to fight an unfair traffic ticket that would otherwise raise your auto insurance premium. Insight into driver habits and behaviors also assists parents and fleet managers in addressing aggressive driving habits and maintaining a reputable brand image on the road.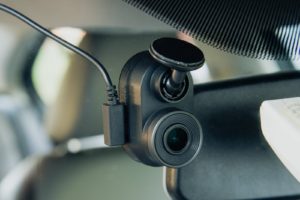 10. Get Front and Rear Full Protection
Is it your child's first time behind the wheel? Your vehicle is one of the most important and valuable assets in your life, and only you know how you earned it, so it's natural to be concerned about it or take care of it. Dashcams will monitor everything and keep your hard-earned asset safe, as well as provide you with information about your vehicle's location.