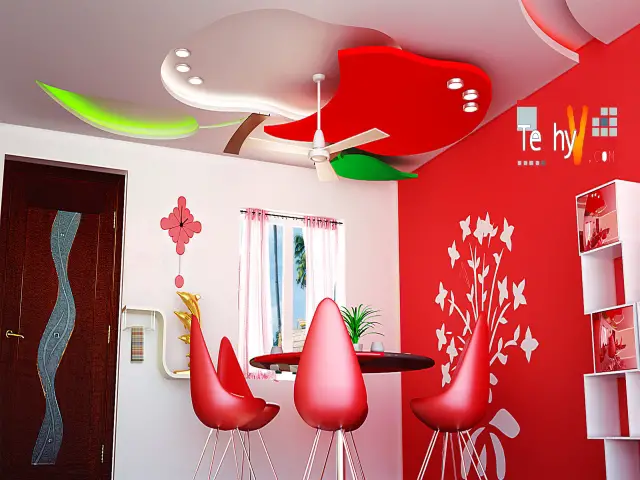 When there are rising technologies for eating, cleaning, etc. then why can a furniture piece not have something mechanical? We are taking a brief account of the ten best techs relating to furniture.
1. CONCOON BED

The Concoon bed is a bed space at your home. Wasserbetten is behind the credits for this unique type of bed with some innovative technologies. This Concoon bed has therapeutic lighting, eater bed sound, and a built-in surround sound system to imitate the weightlessness of real space.
2. KURE FAMILY DINING TABLE

Kure Family table has an awesome space-saving tech in the form of a dining table which was by the Turkish designer Faith Can Sarioz. The sphere shaping table can close, and when it is present as open it will present as a flower design which consists of six seats. It has a glowing blue light at the base which is very much unique for a table.
3. EBB BATHROOM FURNITURE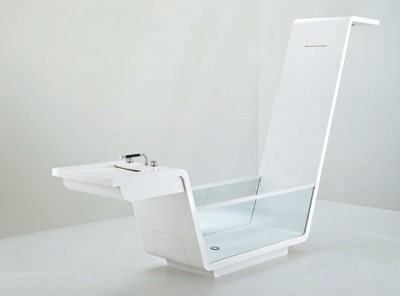 The clean and compact Ebb bathroom was directly from the U.S. The bathroom furniture is seen pure white, and it has all the restroom needs for a human. Ebb includes a sink basin, bathtub, and a high-class shower.
4. ECOTYPIC BED

The main feature of the Ecotypic bed is that it has built-in plants that support LEDs to grow the plants. The bed also has a speaker to play the music to help the user to sleep peacefully after a long tiring day of work. The furniture comes with a self power-generating system within and around the bed a vibration of energy. Arthur Xin is the founder of this technology.
5. ARC SHOWER SYSTEM

The supermodel hi-tech shower system was by David Koo. Arc shower is capable of working in both regular and energy saving mode. This shower system has a touch screen panel and also some temperature/ pressure control buttons for a clean and fresh shower.
6. FIESTEA LIGHTED BAR
The space-saving Fiestea bar was by Vondom. The Bar comes with the illumination of colorful lights with options to change the tone of the lights. It allows the use for both indoor and outdoor with sun and water resistance. It also has storage shelves to access things conveniently.
7. BRANDT AION KITCHEN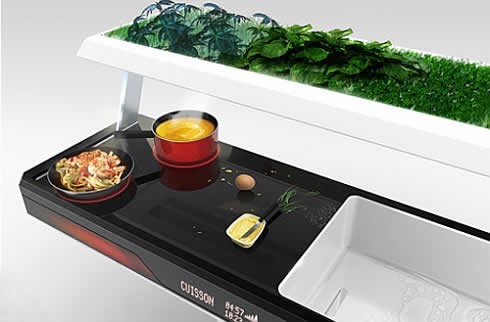 The kitchen with eco-multifunctional and electromechanical technology was by Antoine Lebrun. The special feature of this futuristic model kitchen is its aerospace plants with filtering and cleaning properties. The unit has a built-in dishwasher, sink, and cooking surface for an effective kitchen room furnishing.
8. TOYO ISOLA'S KITCHEN ISLAND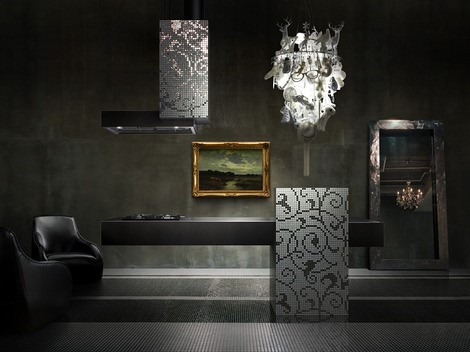 The ultra modular kitchen Toyo was by Toyo brands. The model comes from Ying Yang design which has a sink, three electric cooker rings, and a drawer where all the kitchen wares are for storage.
9. INNERMOST ASTEROID LAMP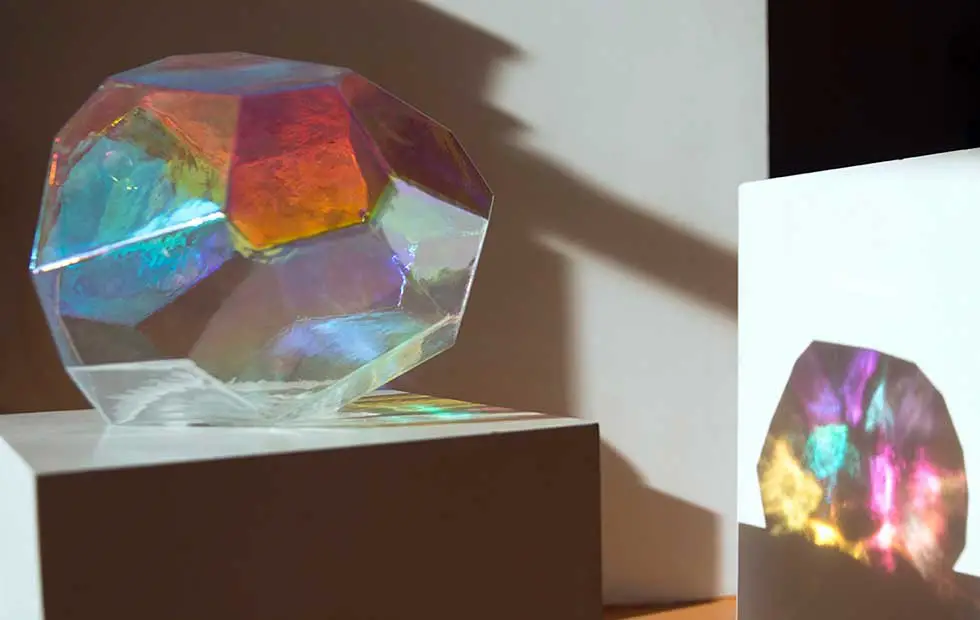 The lighting technology of the new Asteroid Lamp has 24 facets which can give an exact asteroid look to a modern furnishing home. The indoor and outdoor lamp was from the ideas of Korey Ozgen which is ready for future goals.
10. CLOUD

Cloud design bed was by David Koo and Zheng Yawei. With magnetic force technology, the base of Cloud will rise into the air with soft upper cushions. It looks like a floating cloud with beautiful white colors which is an apt place for taking a sound rest.