Technology has proved to be one of the nation's key weapons. Technology improves the human experience by applying scientific knowledge to the economy, entertainment, commerce, education, communications, medicine, and other areas. The ability of a nation to tie together its technological competence, such as techniques, skills, methods, and processes, to practical human life goals, such as the creation of goods and services is the heartbeat of technological advancement.
Many countries worldwide have strived to retain and attain the status of being a technologically advanced country.
The top ten countries considered to be technologically advanced are as follow:
1. SWITZERLAND
The Alpine country has risen to the top of the list on account of its conversion into innovative investments into outcomes, which is a crucial reason for its success. Despite its modest size, Switzerland leads the world in respect of inventions per capita and continuously produces high-quality innovation. It claims to be a significant place for industry-university research collaboration.
It's hard to comprehend the Swiss IT industry without addressing the fintech sector. More than 100 of Switzerland's 220 fintech companies are involved in the crypto and blockchain industry, making it the most developed fintech area.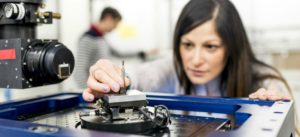 2. ISRAEL
Israel has developed into a technological and entrepreneurial powerhouse on a worldwide scale. In Israel, most individuals, are required to serve in the military after graduating from high school. Israelis take their military experiences into the private sector after serving in the military, first in their academic studies and then in business. In addition, several Israeli advancements can be found in upgrades to Air Force fighters and Army equipment in the United States.
Israel is one of the top five countries in the world when it comes to space science. Israel was the first country to create a real-time surveillance unmanned aerial vehicle (UAV).
3. SINGAPORE
Are you looking for a technological breakthrough? Invention and innovation are ingrained in Singapore's culture. Singapore was named the most innovative country in Asia in the 2017 Global Innovation Index. Businesses in Singapore have immediate access to one of the world's most highly advanced IT infrastructures.
The country is said to have the world's fastest internet, with household internet rates of up to 1Gbps.
4. UNITED KINGDOM
The United Kingdom is a developed country with significant economic, political, scientific, and cultural clout on the international stage. Britain has the fourth finest communications technology in the world, according to the International Telecommunications Union Index. With Microsoft and Amazon preparing to open support centers for their cloud services in the UK, we could see more corporations follow suit, resulting in an invasion of IT jobs in the UK.
The discovery of hydrogen, the locomotive engine, and the jet engine are all credited to it.
5. RUSSIA
Russia's economy is fueled by its vast natural resources. Oil and natural gas, in particular, account for a significant component of the country's GDP. The SolarWinds breach, which was carried out by Russia's Foreign Intelligence Service (SVR), exposed cyber supply chain vulnerabilities and impacted thousands of private sector enterprises in the United States and other nations.
Russian heavy machinery is well-known, and its defensive long-range surface-to-air, air-to-air ICMB missiles are ranked as the greatest in the world.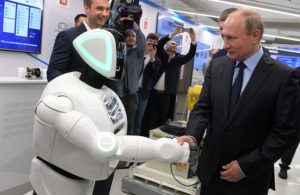 6. GERMANY
For decades, Germany has been a high-tech powerhouse. Germany is known for its engineering schools, which produce some of the top engineers in the world. Germany's government, through universities, is a big supporter of research and development. In domains such as space travel and nanotechnology, German researchers have made significant contributions.
A substantial chunk of Germany's success may be attributed to mechanical engineering and the automotive industry in particular. Germany has also emerged as a global leader in medical, military technology, and infrastructure.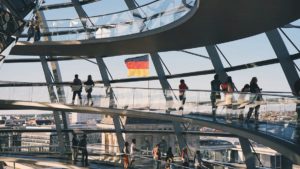 7. UNITED STATES OF AMERICA
The United States is a worldwide technology powerhouse, home to the world's largest technology giants such as Google, Facebook, Apple, and Microsoft. Silicon Valley is home to some of the world's largest tech corporations and has inspired and generated an entire generation of software engineers and technology enterprises. Half of the exchange-traded firms with the strongest R&D expenditures in their most recent fiscal years, including Amazon and Microsoft, were run by Americans.
For decades, the United States has prioritized space exploration, pharmaceuticals, defense systems, and telecommunications. This country boasts the world's most powerful and technologically advanced military.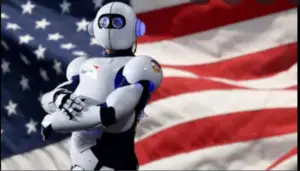 8. CHINA
Chinese industries are driving technological innovation in emerging areas such as new and renewable energy, advanced nuclear energy, next-generation telecommunication technologies, robotics, space technology, and e-commerce, as well as in more traditional fields like electronics, manufacturing, vehicles, high-speed rail, and aircraft.
Using state-led strategies such as Made in China 2025 and the New Generation of Artificial Intelligence Development Plan, it is attempting to become a worldwide technological leader. It now focuses on robots, semiconductors, high-speed trains, supercomputers, and genomics, among other subjects.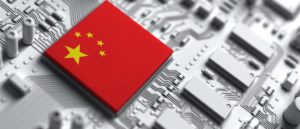 9. SOUTH KOREA
South Korea is home to technology giants such as LG, Hyundai, and Samsung. These companies compete with major technology companies such as Apple and Toyota. In domains such as robotics, South Korean experts have made crucial contributions. South Korea's average internet speed is three times that of the United States.
South Korea has become a global leader in information and communication technologies as a result of its high R&D intensity.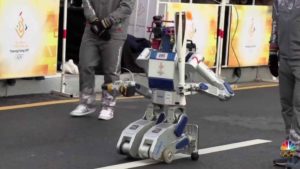 10. JAPAN
Since 1973, the country has been attempting to reduce its reliance on foreign gasoline. Its efforts were rewarded in 2008 when seven nuclear reactors were inaugurated. Many Nobel Prizes have been awarded to Japanese scientists. Japan will build the world's most advanced eco-town in the next three years.
For the first time, Panasonic's 'entire solutions' technology will be used to power sharp grids. Scientific research is well-known in Japan. Automobiles, electronics, manufacturing, earthquake engineering, optics and industrial robotics are just a few of the domains where Japanese researchers have made significant contributions.