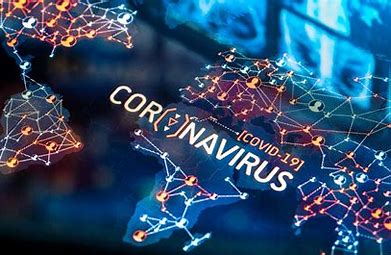 ADVANCING TECHNOLOGY IN PANDEMIC
Every individual's life has been significantly impacted by the coronavirus epidemic, both negatively and positively. Every person must review the international rules in light of the coronavirus pandemic's worrisome worldwide expansion. Global standards are often adopted to address complex development issues locally and are essential for civilization's success. Even the government has encouraged innovative approaches to use technology to influence society and promote continuing events for each favorably and every individual to improve the overall geopolitical systems. The coronavirus pandemic has significantly impacted how the government manages the economy by adopting new technological techniques to ensure that activities are continued, and more of them are done correctly. The following list shows the technological advancements in the business and technology industry that have taken place due to the pandemic:
1. TechHealth: Increase Of Technology In The Healthcare Sector
Innovative technologies are facilitating universal access to healthcare. Still, we must make sure that they are easily accessible in all healthcare institutions, reasonably priced, and of high quality, according to Dr. Mariângela Simo, W.H.O. Assistant Director-General for Access to Health Products. For the past ten years, W.H.O. has evaluated novel technologies; now, several chosen items tackle urgent health issues in low-resource environments. The COVID-19 outbreak has brought attention to the need for cutting-edge medical technology that can aid nations in enhancing health outcomes despite a lack of resources and infrastructure. Meanwhile, most of those emerging technologies that have entered the market are either too expensive or inappropriate for use in low- and middle-income nations.
2. Media Consumption Has Accelerated Post Pandemic
Customers opted for internet media streaming to fill the space created by the Covid-19 outbreak, which led to orders for stay-at-home work and the cancellation of social arrangements. Companies like Netflix, Amazon, and Disney+ have noticed a significant spike in video and audio consumption. This trend will continue to grow in the coming weeks as more people worldwide are cooped up at home with nothing to do but binge-watch television shows. The closure of several theatres, retail centers, movie theatres, and other venues, as well as travel restrictions and postponements of sporting events, all perpetuate this tendency. Technology has nearly accelerated entertainment even during tough times.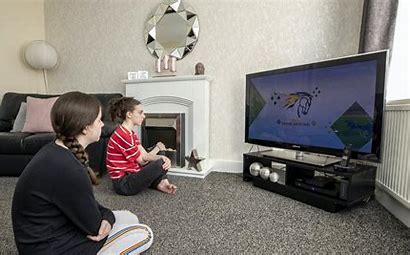 3. Homework And Work From Home Are The Same Now
The growth of remote employment will probably alter how we plan new houses. Additionally, so many of us have experienced the agony of being away from older parents may influence how we monitor their security. Before the epidemic, most of us could get by with just an adequate internet connection for out-of-office work. Daily life has changed significantly. Therefore, we need to construct a digital lifestyle at home. But it's no longer only exchanging e-mails at home, and it's now a workspace as well. Now, those who never cooked have few options. And the times when you could attend sporting events or concerts amidst a large crowd seem like far-off recollections.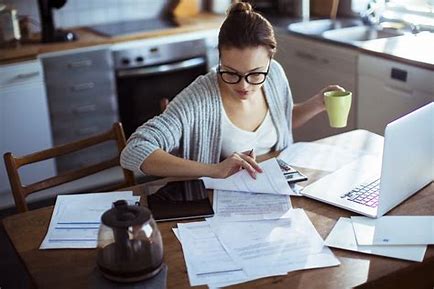 4. Technology-Driven Strategies To Accelerate Success In Business
The necessity for a real business strategy that incorporates digital is required now. Additionally, previous studies have shown that corporate and digital strategies are the same as top organizations. This need is now more critical than ever because of the COVID-19 problem. The depth of technology's distinct role in this crisis is evident, even though agreement on overarching strategy and good leadership have long been hallmarks of success during shocks or changes (image below). Executives are twice as likely to report outsized revenue growth than executives at other businesses at the organizations that explored new digital technologies during the crisis and among those who spent more capital investments in digital technology than their counterparts did.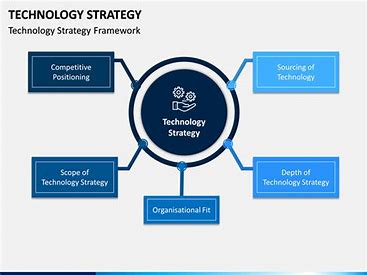 5. Change In Investments Due To Covid-19
Investors may still extract some value from the uncertainty premium regarding the route back from COVID-19 despite the economic recovery and ample budgetary stimulus. The disruptions won't last long, though; eventually, investors will be forced to look backward. What may future capital market returns look like? Consider the standard 60/40 stock/bond portfolio. Forecasts for the end of 2018 predicted returns of about 5.4 percent on an annualized basis over the next ten years. By late 2020, that percentage had dropped to 3.1%, with a greater than 40% likelihood that investors would suffer a 20% peak-to-trough loss.
6. Organizational Strategies In Management
Industrial enterprises primarily employ three strategies to oversee large-scale digital transformation programs within their businesses. To concentrate and direct the efforts, it is rather typical to see official executive-level positions like chief digital officer or digitalization lead developed. Many businesses have created past collaborations for digital transformation because they understand that change cuts across organizational boundaries. Other companies are willing to keep line-of-business leaders in charge of the digital transition. Those in charge of digital transformation also create measures for success and link them to the team and individual performance.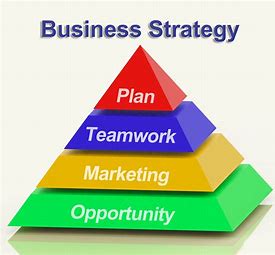 7. C.E.O. As Influencers Of Companies In A Strategic Organization
Finding out that C.E.O.s have power and control over authorizing and supporting digital transformation efforts is not particularly shocking, but the extent of their engagement and influence is that C.E.O.s topped the list in this study, rated as the "Key Decider" by more than 35% of respondents and as having "Great Influence" by more than 80% of respondents. It's unlikely that this should be a surprise. For industrial organizations, digital transformation offers both a significant opportunity and what may be a sizable threat. Initiatives for digital transformation have received a lot of C-level backing in recent months. The C.E.O. must balance current market conditions and long-term strategic investments. Many stakeholders inside the business have some impact when it comes to authorizing and supporting digital transformation due to many initiatives vast, cross-functional character. C.I.O.s, I.T. system managers, C-Level executives like C.O.O.s, C.F.O.s, and C.M.O.s, as well as site supervisors and managing directors, are important influences.
8. Strategic Planning Through A.I. In Today's World
Business executives already use new computational and A.I. technologies to inform strategic decision-making. This kind of software that involves Artificial Intelligence will be increasingly potent and used in unique and diverse contexts during the next ten years. A.I. tools use the technological advancements that power chess engines and are based on the mathematics of game theory. They can tackle considerably more difficult (and human-like) issues by spotting hidden patterns and devising novel routes to strategic objectives. They are no longer restricted to straightforward zero-sum games. C.E.O.s are already utilizing A.I. analysis to assess business structures and telecom firms participating in high stakes auctions.
9. Data And Technology Helping The Field
Increased access to information and improved platforms for viewing, summarizing, and analyzing it is combined with new technologies. In addition to better temporal resolution, satellite startups provide change detection technologies to spot significant changes over vast landscapes. Modern streaming data analysis is made possible by machine learning, which also offers data catalogs that make sense of the complex database systems of giant companies that have grown over time. Customized IoT networks (Internet of things) monitor and share inputs across dispersed networks, but they can also foresee issues independently. Sound leadership is built on solid knowledge, so we need more data and the right technology to use it.
10. Technologies Enhancing Human Intelligence And Potential
If the epidemic has given us anything, it is that a leadership revolution is necessary to deal with an unimaginable reality. Technology is more important than ever in helping leaders reshape how we live and work and address some of the world's most challenging problems. Operations that give precision and scale are increasingly automated because of advancements in robots, A.I., data, and analytics. Now that the physical office has been mostly supplanted by digital infrastructure, managers may create a team with fragmented busy schedules that is more productive and balanced. Technology has leveled the playing field in the venture capital industry by eliminating prejudice that works against startups and investors that otherwise would have been missed.