Making a café-like coffee is now highly possible using a coffeemaker. Coffeemakers have always been an innovative technology for creating the best coffee to soothe your taste buds. However, only the ideal one can give you quality taste. Such ten supreme and powerful coffeemakers are given in the following.
1. NINJA HOT AND COLD BREW SYSTEM: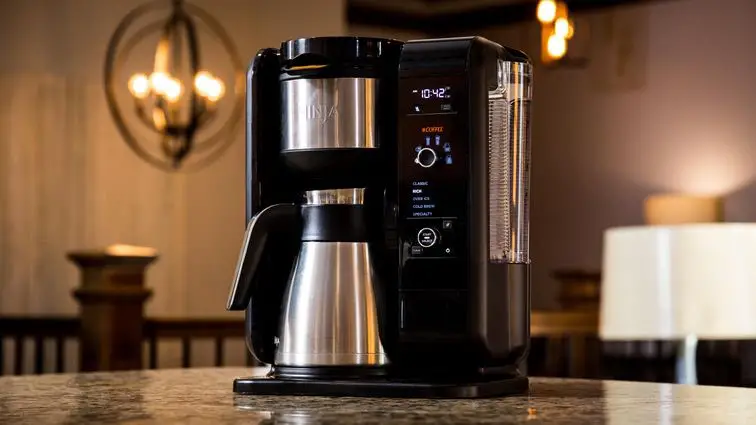 The Hot and Cold Coffee is also a Tea making machine from the Ninja and comes with six brewing sizes and five brew styles. Hot brewing gives you a cup of hot coffee or tea, and the brew over ice will offer you some chill beverages. For preparing tea with Ninja, you can use it using either tea bags or a leaf. The device will keep your coffee or tea hot for 2 hours.
2. IMMERSION DRIPPER:

The Porcelain Immersion Dripper is from Bonavita, which is ideal for a single cup of hot coffee with a French Press Flavor. The broad base has the feature of open or close switch to release the coffee. The porcelain ensures heat maintenance for long hours. The Dripper can brew up to 16 ounces of coffee and is also notably easy to clean.
3. BREVILLE PRECISION BREWER:

The powerful and versatile large Breville Precision is a large coffeemaker with plastic components. The waterproof Breville has flat-bottom filters, cone filters, and pour-over attachments. The device brews cold coffee and also has a unique option where the user can customize the coffee's flow rate and time.
4. MOCCAMASTER KB 741:

Moccamaster KB 741 was a creation from the Dutch Company Technivorm that comes with a five-year warranty. Moccamaster has an aluminum body, and the carafe consists of 10 cups of coffee. The copper boiling element of the device keeps water at the perfect temperature and automatically shuts off after brewing. The manual-drip controls the slowdown of your brewing time. An additional hot plate keeps your drink warm for 100 minutes.
5. BUNN VELOCITY BREW BT: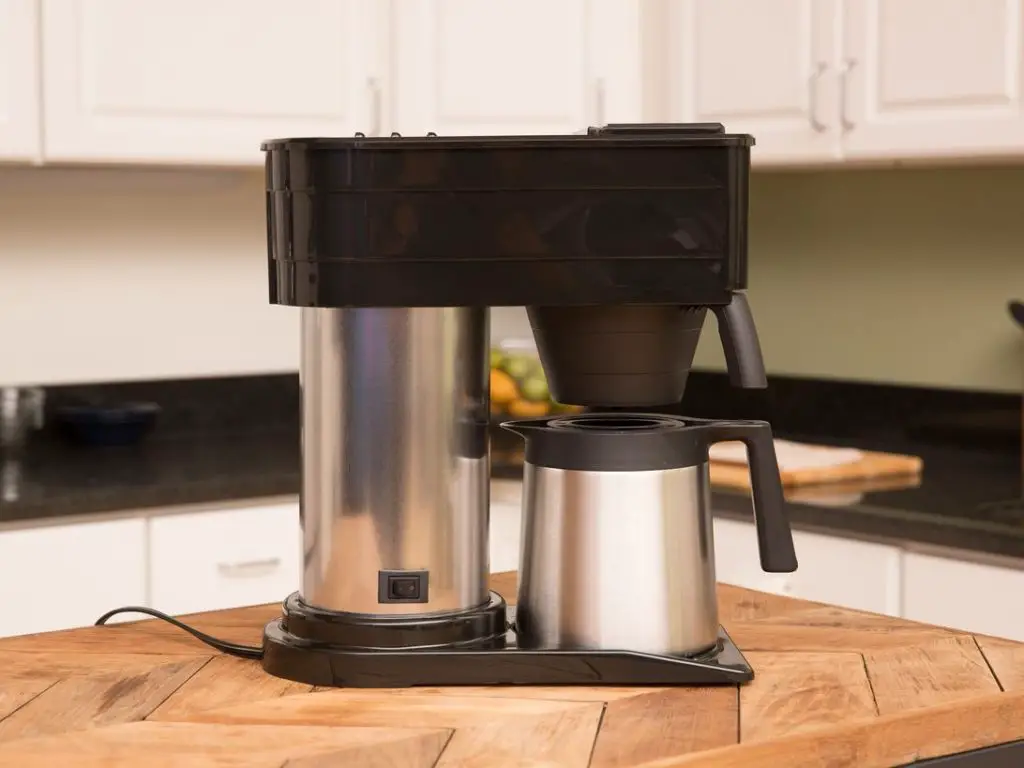 The Bunn Velocity brews 10 cups of coffee with 3 minutes. The double-wall vacuum insulation carafe keeps coffee hot for 2 hours. You can notice the completion of your coffee extraction from its exclusive spray head. Stainless steel internal hot water tank keeps your water warm at 200 degrees F.
6. OXO BARISTA BRAIN:

Oxo Barista Brain has programmable setting options with a 24-hour set timer. The coffee machine makes a full pot of drink within six and ½ minutes. The simple 'on' button controls everything in the device and is known to be user-friendly. The programmable coffee maker wins the SCA's Brewer Certification.
7. HAMILTON BEACH:

Affordable and traditional taste-like coffee-making is possible from Hamilton Beach. It prepares up to 12 cups of hot drinks and remains warm, even for about 4 hours. If you need coffee, press the dispenser bar and fill your mug. Hamilton Beach has a variety of coffee options, namely bold, regular, and iced drinks. The machine also has an auto shut-off function and comes with a removable tank for ease of cleaning.
8. MR. COFFEE CJX 31:

The sleek design of MR. Coffee CJX 31 is an affordable machine and many notable features. Mr. Coffee makes up to 12 cups of hot and fresh coffee. CJX 31 has options such as digital display, 24-hours of pre-setting feature, functional lights, and also, after 2-hours, the device will automatically turn off.
9. SIPHON BREWER:

Siphon Brewer from Kitchen Aid is a combination of spectacle and quality. Siphon Brewer prepares coffee by a vintage method using vapor pressure and vacuum suction model. The coffee-making from the Siphon device is sure to be rich in taste and flavor.
10. RATIO EIGHT:

The aluminum and walnut frame of Ratio Eight has a unique, stylish, and grand look. The glass carafe allows you to view the brewing process and also helps you know how much coffee is remaining inside the machine.