1. Duplicate file finder tool:
Duplicate data occupies the storage space which affects the speed and performance of the system. These data gets accumulated on the system due to file sharing, downloading, data backup, etc. the duplicate files consist of programs and apps that run in the background, occupies the RAM. The cleaning of the duplicate data is troublesome as these are present in large numbers.
To deal with this situation, duplicate tool finder tool is there. It helps in finding duplicate files present in our system effortless, and you can delete such data. This way the space occupied by these data are recovered in no time effortlessly.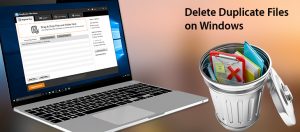 2. Duplicate photo finder tools:
It work same as the duplicate file finder tools; it helps to delete the excess duplicate photo which gets accumulated as we keep on clicking pictures and saving data continuously. This tool helps in finding duplicate photo files in the system based on file type, file size, and other attributes and remove them effortlessly.
3. Register cleaner software:
Whenever we install or uninstall any application or software, it leaves behind some registry files. These files get accumulated over the time and create problems. Registry cleaner software fixes this registry. It helps in locating the old and incorrect present in the system. It also defrags the whole system in no time. It helps in resisting the system crash, making it smoother and faster.
4. Disk management tools:
Many times your computer get cluttered with cache data, duplicate files, thumbnails and other unnecessary files. These gets accumulated and also include junk files, zero-size-files, junk files and lot, more. To declutter all the and free your disk space, disk management tools can be used. It helps in managing your files and organizes the disk space efficiently.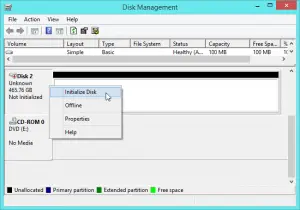 5. Cloud backup tools:
It offers safest, easiest and secular way to save your data for future. It provides you additional space to store important files and folders. You can have access to these data conveniently anywhere anytime. It also has a synchronization feature that gives accessibility to your data on any of your devices.
6. Antimalware software:
It helps to give security to your system from unseen problems. It blocks all malicious link and attachment that may result in data loss or data theft. It is considered as the basic requirement for any system to run it safely and smoothly.
7. Photo editing software:
It effortless beautifies your ordinary pictures. You can make some changes and edits to your pictures to make it nice with this tool. It also provides better quality images.
8. System Optimizer software:
It is a complete package to improve the speed and performance of the system. It optimizes the disk space and cleans up the unnecessary data.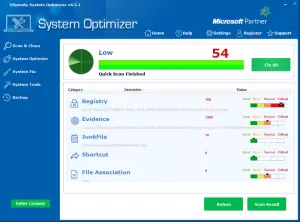 9. Backup & restore data:
It helps to restore the data back in cases of data theft and data loss. One should utilize this tool to safeguard their data against any loss. This tool also helps you to set data to restore points or data in future.
10. File recovery tools:
It helps to recover one's data in cases like crashed hard drive, disk re-partition, corrupted MBR, etc. file recovery tool even recovers data lost due to when the disk partition gets overwritten by the backup software. It recovers your data anytime.