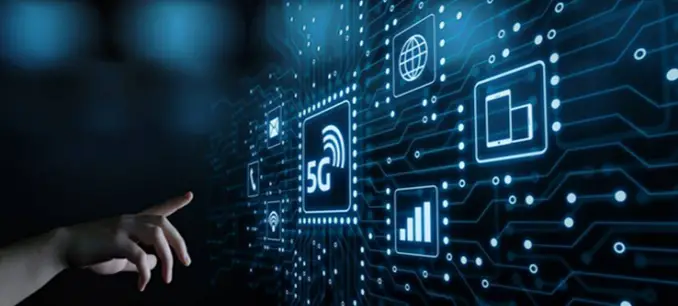 The software development trends change every year. Some software trends year after year and some new trends replace the older ones. In this article, we will talk about the top 10 development trends in 2021.
1. 5G technology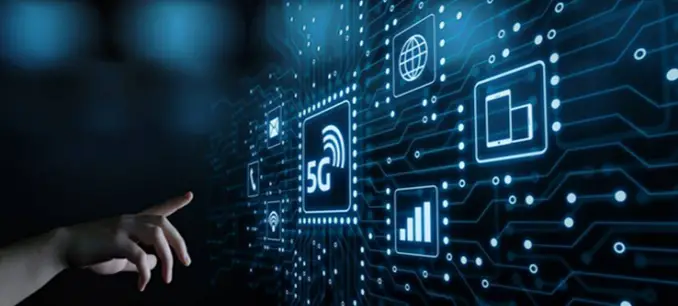 The 5th generation mobile network is the newest and probably the most powerful technology to take over.
It introduces a brand-new network.
The ability to connect everyone and everything includes objects, devices, machines.
Some features of 5G technology:

5G enables strong security than the 4G technology assures.
It expands into the new spectrum of millimeter-wave.
It is 10 to 100 times faster than the present 4G.
It delivers lower latency rates in quicker responses.
The Good news is that 5G is already here.

Phones powered by the Snapdragon 5G are already 5G compatible. Soon they will be in the hands of the common public.
2. Internet of Things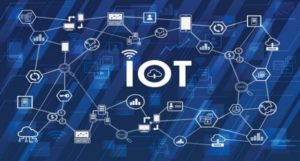 IoT is the technology behind all these objects that we can operate with minimal manual intervention.
These devices have sensor software and network connectivity that helps us collect data and utilize it. Now the IoT is used for things as simple as step tracking.
Some features of IoT:
It helps to process more amounts of data without affecting system performance.
It will reduce the operating costs.
By 2022 the smart home global market is said to reach up to $53 billion.
It makes remote working options a lot more applicable.
It enhances customer experience in productivity.
5G technology supports IoT market growth.
3. Artificial Intelligence
We are all aware of the impact AI holds for our future as we see it everywhere in small and big ways.
Some features of artificial intelligence:
Data ingestion is the main feature of AI.
It leads to an increase the business efficiency.
It enhances the customer experience.
Analyses trends estimate success rates understand statistics.
It has made advances in the medical industry.
It helps to provide accurate yet personalized solutions for services.
It helps to solve many complex problems in industries.
4. Machine Learning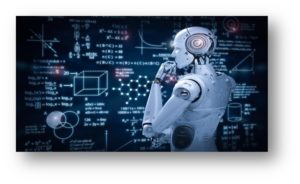 Machine learning has a special place in software development.
It has already made advances in retail transportation manufacturing and customer support.
Some features of machine learning:

It makes prototyping and strategic decision-making easy.
It ensures data security by avoiding false notifications and delayed warnings.
Saves time or programming by identifying bugs and errors.
Help programmers develop their skills.
When merged with IoT, it can increase efficiency to the next level.
5. Cyber Security
Cyber security is information technology security.
Today in; software-development application security, specialists work alongside engineers to ensure the safety and integrity of code.
Some features of cyber security:

The prevention of unauthorized user access.
Improved recovery time after a breach.
Protection for end-user end-in point devices.
Regulatory compliance.
Business continuity.

Cyber security is information technology security.
All in all, cyber security is an incredible consideration for businesses.
6.Cloud Services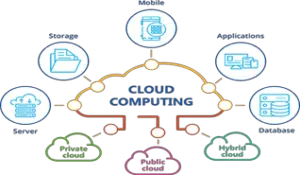 Cloud services before the cloud revolution, organizations would have to store their data in heaps of hard drives.
All of this has changed since the onset of cloud computing.
And now organizations do not have to interface physically with storage space anymore.
It came especially handy last year when people were stuck.
People could easily exchange data and work together in teams with the help of cloud services.
Some features of cloud services:
It supports scalability.
It provides quick provisioning of resources.
It has multiple service models.
It supports geographic research.
7. Robotic Process Automation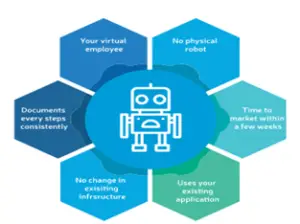 RPA has shaken up the way that people perform testing, especially in large-scale projects like salesforce.
There are other powerful tools for API testing.
PRA stays ahead of the rest because of its code list automation macros.
Some features of RPA:
Cost-effective testing method.
It provides high accuracy and quality.
It has improved analytic capability.
It increases employee productivity.
Automating processes in your business is a division of any testing tool, and robot process automation does it incredibly efficiently.
8. Edge Computing
It brings the resources that are necessary for computing closer to the physical devices which use it.
Data can travel at the speed of light-remote surgery augmented reality. IoT vehicle to vehicle communication, all of these are examples of edge computing
Some features of edge computing are:
Speed and performance
Security
Points of presence
Content delivery
Monitoring
There are even some companies that are building out their edge network in their place of work.
9. Quantum Computing
QC is a new kind of computing that is beyond just storing and manipulating information.
Even though it began in the 1980s, it has evolved to a greater extent in 2021.
Some features in quantum computing:
The prediction of various scenarios using complex data sets.
It cuts lots of costs that go into medical research.
It analyzes and predicts future patterns.
It enables complex modeling and aeronautical scenarios.
There are a lot of research institutes, government companies that are reporting breakthroughs in quantum computing.
10.Virtual reality
Virtual reality is a game-changer in the entertainment industry.
Creating a device that will convince the public to accept an artificial environment as real requires a lot of effort.
How many times in the lockdown of 2020 have you wished to go to your favorite beach, places, etc. We can make all that possible from home without fear as it is a chance to go mainstream in the next couple of years.
Developing VR software is likely to be one of the future hot things in the technology sector.
Some features of virtual reality include:
It creates a sense of depth or vision alteration.
It enables aversion in social interaction.
It can give your imagination arriving.