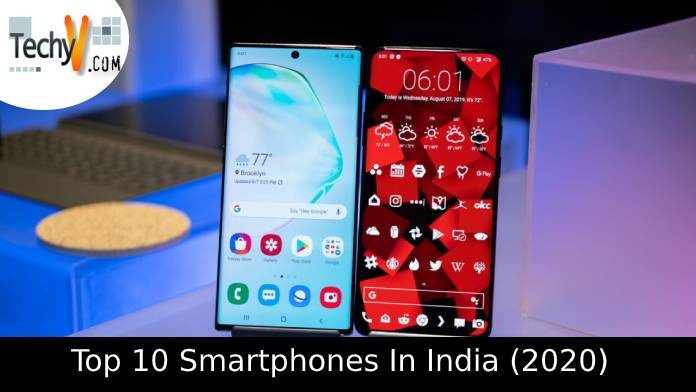 From the super-powered OnePlus 8 to the flagship release of the S20+ by smartphone Gurus' Samsung,
We here at techyv.com are here to count down the best smartphones 2020 has to offer.
As we all pass our time at home in quarantine, there has not been a time where we are as dependent on technology as we are now.
Whether it's binging a new show or playing a game of PUBG to catch up with our friends, our phones get us through the longest of hours!
10. OnePlus 8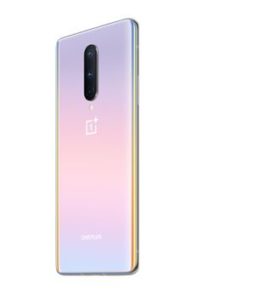 The OnePlus 8 is the successor of the OnePlus 7. Its prime factor is the sleek build quality that has been consistent on all OnePlus devices, and this one is no different.
The top-end variant comes with a comfortable 256GB of storage, and 12GB of RAM to support all your multitasking and gaming needs.
With its' razor-sharp 6.55-inch AMOLED panel with sloping sides, it's no surprise that the OnePlus 8 is truly good to look at.
Starting at Rs. 41990, this one is a bang for your buck and a statement of style. Moreover, who doesn't love a good looking phone?
9. Realme X50 Pro 5G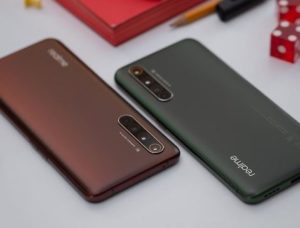 The Realme X50 Pro is 5G prepared and features the top-end Qualcomm Snapdragon 865 processor.
It's quite evident that this phone comes prepared for whatever the latter half of 2020 has to offer, whether it is 5G capabilities, or if it's very CPU intensive games.
Flaunting a 64MP rear camera, this phone will suit all your needs, not to mention it's 32MP front camera just for those up-close photos.
8. XiaomiMi
TheMi 10 5G comes with a 6.67-inch AMOLED screen sharp enough for almost all needs, but the resolution is Full-HD+. Coming with a 90Hz display, it will handle all your detailed videos and applications and will never skip a frame.
Improving from their previous models, it runs on MIUI 11, and Xiaomi has replaced some of its own apps like the dialer and messages with Google's apps.
Entering the market at Rs. 49999, it is a flagship model to look out for these days.
Battery life is quite high on the Mi 10 5G, as it typically lasts for an entire day of moderate usage. Fast charging is good, and there's even reverse wireless charging feature on this model.
7. Samsung Galaxy S20+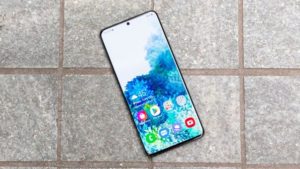 Introducing the first Samsung on our list, the S20+ features a 6.7-inch QHD+ display with optimal brightness and color reproduction. The curved edges and glass back give it a very pristine look. It also has the feature of wireless charging and is IP68 certified for dust and water resistance.
The display also has a super quick 90Hz refresh rate, which makes scrolling through sites feel smooth. Audio quality is also very good from the default speakers in the phone.
Unique to other smartphones in this list, it boasts of a 'Space Zoom', which is an AI-enhanced digital zoom.
This phone comes in at a higher rate of Rs. 77999, capable of performing any task you hand to it.
6. Samsung Galaxy S20 Ultra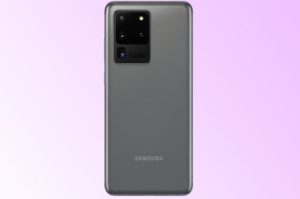 The Galaxy S20 Ultra is the flagship device of Samsung's Galaxy S20 series. As the name suggests, the device is massive with the display measuring 6.9-inches. Flaunting its QHD+ screen, it has flexible viewing angles.
Samsung also offers 100x zoom on this device, which is the highlight of the Galaxy S20 Ultra.
The camera performance is pristine as the device takes good shots in any lighting condition you throw at it. The phone delivers great battery life, lasting well over a day.
Coming in at a heavy price of Rs. 97000, this phone is the top of the line of smartphone devices and assures top of the line quality.
5. Realme X2 Pro
TheQualcomm Snapdragon 855 Plus Processor promises super-fast performance and multitasking abilities.
Improving from its predecessors, it comes with Gorilla Glass 5 to assure no risk of breaking your phone when and if it falls out of your pocket.
With its 16.51 cm (6.5 inches) Full HD+ Display, it is comfortable for one-hand use and also for wide landscape games that portray beautiful sceneries.
In contrast to the other members in this list, the RealMe X2 PRO comes in at ₹ 30,860.00, which puts this phone at a much bigger market audience.
4. OnePlus 7T Pro McLaren Edition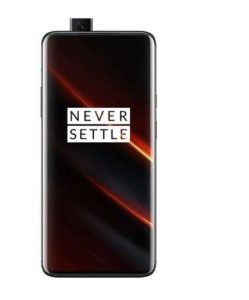 The smartphone drawsits inspiration from performance Car Companyand Formula 1 team McLaren, and we liked the styling and sleek look of the smartphone.
It is powered by the super-fast Qualcomm Snapdragon 855+ SoC and 12GB RAM, it comes as no surprise that this smartphone is among the most powerful Android devices 2020 has to offer.
This device, specification wise, is very similar to the OnePlus 7T Pro, except for the styling and design and stylish modifications this racing car of a phone has to flaunt.
If you are one for style and looks, you can't go wrong with this one.
3. IPhone 11 Pro MAX
Our first apple product on this list is the iPhone 11 pro Max. It is the biggest iPhone yet, with a comfortable display of 6.50 inches.
There's a tri camera setup at the back, letting you choose between the Wide, Ultra Wide, and Telephoto lenses. The Wide Lens is as flawless and sharp as ever, apple's promising camera quality does not disappoint. Its stereo speaker system is very loud and clear, making it possible to not have a speaker on you but still have great music listening experiences.
The only letdown of this phone is that it does not come with 128GBstorage; only a 64GB variant is available.
2. Samsung Galaxy Note 10+
The Samsung Galaxy Note 10+ comes with a new design and features a new Infinity-O display with a holelook, front-facing camera.
One of the many great features of this phone is its impressive battery life, at 4300mH. It lasts well over a day and a half of regular usage.
Samsung has chosen the Exynos 9825 SoC to power the Galaxy Note 10+ and has assisted it with 12GB of RAM, so rest assured lag is non-existent. This is 2020; why does lag even exist?
Entering the market with a price of Rs. 85000, this phone is one to watch out for.
1. Vivo V19
The Vivo V19 is the mighty successor to the Vivo V17 and is yet another front camera focused smartphone from Vivo. Vivo has focused on the design and the build of the device and, sure enough, the V19 feels like a premium device. The body is made out of Gorilla Glass 6 and feels premium.
Vivo also offers it in some pretty colors from blue to silver to black.
Coming with a sleek design and curved sides, this device packs a punch.
Flaunting an amazing battery life, the Vivo V17 is capable of every task you have to offer.