We all adore new technology and are eager to put it to use as soon as possible. Nowadays, every mobile company releases new phones with cutting-edge technology, and everyone wants to buy them. Also, when it comes to purchasing, we must sell our old phones. For some, this is a critical task because only by selling their old phones will they purchase new ones. We frequently search for different websites to sell our phones at reasonable prices, and Google has a lot of traffic. It is difficult to choose the right site; therefore, we have listed the top sites where you can sell your mobile phone for a fair price.
1. SellCell
You don't have to waste time going from site to site anymore! It is not a site that will buy your phone, but rather one that will show and compare prices for many different sites in real-time, ensuring you the best purchase price for your phone. They will immediately show you who is making you a good offer and will save your time.
2. Buyback Boss
It is the best site to sell an old mobile phone because they guarantee the highest prices. The incredible thing is that if you find a lower price on another site, you can go back to your offer and challenge it like a boss. They are true to their word, and they will give you the best price for your phone. The website is genuine and distinct.
3. OCBuyBack
You can sell both old and new models here, and they accept tablets as well. Their service is prompt and dependable, and payment is simple. They use USPS, which helps to ensure timely delivery. Payment for your device is made via PayPal or check, which usually takes a few days after they receive it. OCBuyBack is a viable option due to its competitive prices.
4. Decluttr
Decluttr, a relatively new company, boasts $300 million in payouts to over 6 million customers. They carry out a very simple process that does not necessitate the use of photos or listing creativity. All you have to do is launch the app and answer a few questions about your phone. That's all there is to it; they'll generate a quote and email you a free shipping label to send in the phone for inspection.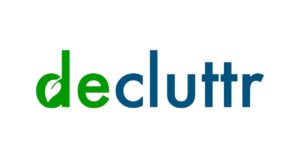 5. Swappa
Swappa allows you to sell your phones, laptops, tablets, and other electronic devices in exchange for PayPal cash. Sellers can get the best price by putting in a little more effort in taking photos and creating a listing because Swappa eliminates the middleman. Shipping isn't available, so factor that into your listing price; otherwise, the service is nearly free to use.
6. BuyBackWorld
It is very simple to sell your phone here. You only need to make a few clicks and describe your device to receive a generated quote. They provide one of the most comprehensive buyback programs for smartphones and much more to their sellers. There are no shipping costs, and you will receive a box upon request. They accept various payment methods, including check, PayPal, direct deposit, prepaid debit card, and even a BuyBackWorld gift card (with 5 percent more cash).

7. Cashify
Cashify is now a well-known platform for both purchasing and selling used phones. This site will help you to sell your used cell phone or other gadgets for cash right away. They offer immediate payment and free pickup. Their service is available in several cities. If you want to buy a refurbished phone or laptop, they also offer a 6-month warranty on the product.
8. InstaCash
You no longer have to go everywhere, search different websites, and waste your time. Do you know? That at InstaCash, you can sell your old mobile device in just 60 seconds and for the highest possible price. Aside from that, they offer free home pickup and an instant payment option.
9. OLX
OLX is the most popular, well-known, and largest online marketplace for buying and selling used items. You can buy and sell your old mobile phones here, but you must exercise caution because the website matches you with random sellers and buyers. Because there are many scammers on the site, take precautions and select buyers from the same area or city.
10. Quikr
It is also in the same business as OLX, buying and selling used items. As a result, you can list your used phone and upload photos. You will begin receiving calls from buyers shortly after uploading the photos. Negotiate and close the deal. You can also buy used mobile phones online here. This website also matches you with random buyers and sellers, so use caution.