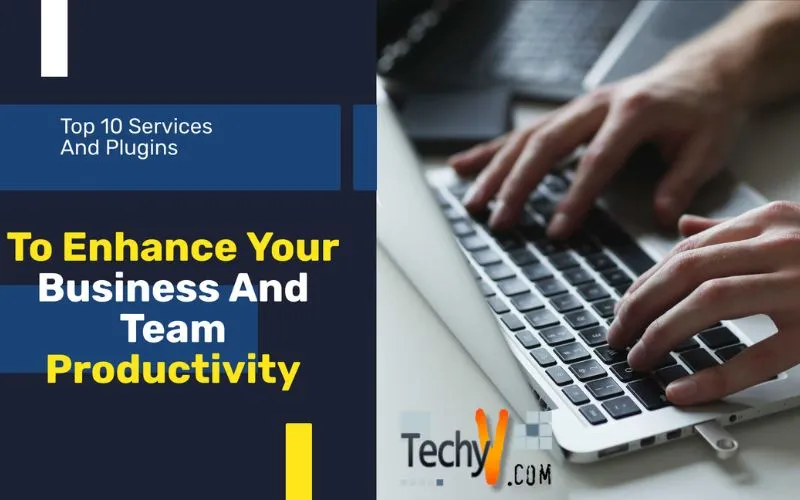 At the start, it is always difficult to organize a team, establish business processes, distribute finances and collect and process an infinite number of documents. Hiring additional people for this is not always profitable, but there is a solution – to find the right services for the business that will make the job easier. Here is a list of the top 10 services and plugins for your business. Go on reading and start installing.
What Apps Will Help Your Business Growth?
We prepared a list of the best services to boost the effectiveness of your business.
Revenuegrid
Revenuegrid is a plugin for Gmail integration with Outlook.  You can integrate your letters, sales data, and calendar with your Salesforce CRM.
Pros:
Works noticeably faster than many other systems;
Not limited to CRM, but allows you to automate many business processes;
Maximum flexibility and the ability to purchase additional applications for the platform;
Scalability and rapid capacity expansion as the business expands or changes.
Slack
Slack is an application for discussing tasks and working moments. You can create several channels for different tasks and connect all employees to the conversation.
There is free access, but it is limited: the amount of memory is small, because of which some old messages will be deleted, and there is also no way to activate all extensions. To save all messages and files – connect a paid subscription.
Pros:
Easy message search;
App integrations – Google Drive, Zoom, Zendesk, Asana, Box File Picker and so on;
You can "call" the user, as in a regular application – and the employee will receive a notification of a new message;
It is possible to send emails to selected colleagues.
Crowdicity
Crowdicity is an application for discussing ideas and solving problems. The project manager describes the problem and invites employees to think about it and discuss ideas. We can say that this is a special place for some kind of brainstorming, for participation, in which each member receives bonuses.
The developers of the service offered to get a demo and try the product. If you like it, you can discuss the terms of use.
Pros:
Bonus system for participants in the discussion of ideas;
You can set any tasks and connect an unlimited number of participants;
Transfer files for demonstration;
Vote for the best idea.
Overleaf
Overleaf is a service for working with complex documents, books, presentations, summaries, and reports. It looks like a code application – you need to set up commands that help you choose the font style, size, padding, headings, and more.
Pros:
By entering commands, you can configure the service specifically for your task;
A simple set of functions and text after the introduction of parameters;
It is possible to check what the finished document looks like;
Team connection to the project.
OmniDesk
OmniDesk is an application that unites all communication channels in a single system.
Pros:
Team connection;
Use of labels;
Adding any communication channels;
Integration with third-party resources – CRM, mailings, project management, telephony, analytics services, bulletin boards.
TMETRIC
TMETRIC is a time tracker for professionals who work for themselves or want to track the quality of their work. It calculates how much time you spent on a task and on a break.
There is little functionality in the free plan, a subscription for $4 per month opens up the ability to bill the customer based on the results of the time spent, manage tasks and explore the level of employee activity during the day.
Pros:
You can track different devices;
The service has a mobile application;
Simple design;
Allows you to add team members and clients;
Generates report on tasks and entire projects;
You can link a Google or Outlook calendar to transfer all events to the program.
SaneBox
SaneBox is a service for automatically processing emails and checking an email box for unwanted emails. The test period for 14 days. Subscriptions start at $7 per month.
Pros:
Automatically sorts and clears the e-mail box;
AI determines important letters – based on the history of your actions;
Convenient menu.
VCV
VCV is a service for selecting candidates using video interviews.
There is free access – you can create up to 10 video resumes per month. A subscription opens up more features and unlimited use of the service. To find out the cost, you need to register with a corporate mail.
Peculiarities
You prepare questions and indicate the time for which the candidate must answer them. The service analyzes human behavior and records responses. You can then evaluate the results and revise the recording. In the service, you can create a job landing page and arrange it.
Pros:
Checking the knowledge of the candidate;
It is possible to conduct not only a video interview but also a simple test.
Saving time for all interview participants.
Proficonf
Proficonf is a platform for video conferencing, webinars, and meetings. There is free access with limited functionality. The subscription costs $12 per month. It is a program for video communication and long meetings.
Pros:
Modern interface;
You can add an event to the calendar – for example, choose a time for a planning meeting;
Videos can be recorded and saved;
Appointments can be shared via links and via email.
Google Tag Manager
Google Tag Manager is a free system that helps to combine sending data to metrics counters, set up information transfer, connect services to the site, create custom scripts, and much more. Also, the system helps to set rules for each script and program, thus automating processes. It reduces site code, which means it increases page loading speed.
Pros:
A clear interface, but working with the code requires additional knowledge;
Helps track conversions and user actions;
You can work in a team;
If an error is found, you can always roll back the changes.
All these apps and plugins can become your best helpers in business-growing. Make sure to have all of them at hand and make your job easier and more effective.