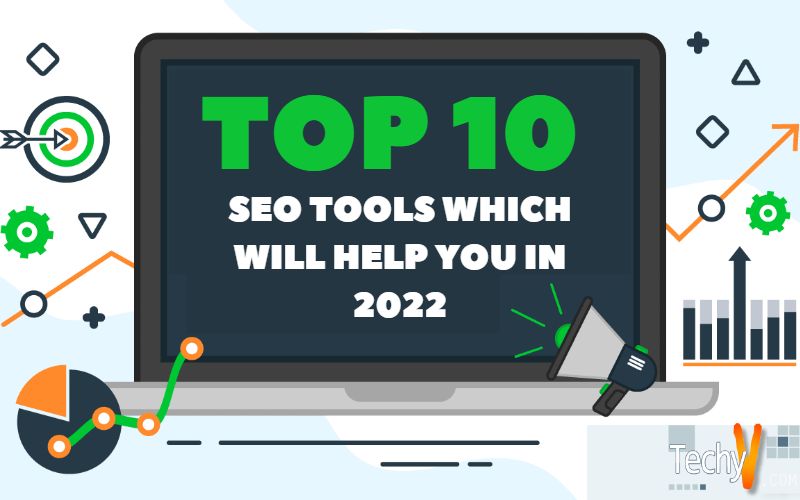 SEO tools are search engine optimization software that helps website creators or owners improve their site's visibility on Google. These tools are mainly utilized to assist website owners with keyword research, keyword rank tracking, on-page SEO, link building, technical SEO, and much more like backlink building. Whether you want to start a blog, an e-commerce brand, or a SaaS company, what you require is website traffic. And to get organic traffic, you must rank on Google for specific keywords. And for this, you need the best SEO tool for your site. Therefore, we will assist you with our list of the top 10 SEO tools that will help you.
1. Ahrefs
Ahrefs is one of the excellent SEO tools that have all the necessary tools for link building, competitor analysis, site audits, keyword research, and rank tracking. It is utilized to analyze a website's link profile, keyword rankings, and SEO health by small business owners that do SEO for their own sites and also by SEO agencies, affiliate marketers, and SEO consultants.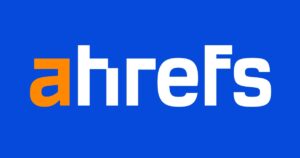 2. Moz Pro
It is the all-in-one suite of SEO tools. From assisting you in targeting the right keywords to making custom reports, Moz Pro eliminates SEO complexity. With Moz Pro, you will know what searchers everywhere look, by tracking local & national searches as well as you can track your competition. It also helps you find issues with your site by providing you alerts related to those issues.
3. GrowthBar
GrowthBar is an all-in-one, simple SEO toolkit for making one-click blog outlines, uncovering numerous keywords, and spying on competitors. With just one click, you can generate content outlines for your blog or site with appropriate titles, introductions, images, keywords, word counts, links, etc. It is the first end-to-end SEO tool to utilize Open AI GPT-3, the most prominent language model ever created.

4. SEMrush
Get more traffic to your site with flexible answers for each & every step of your SEO journey. With SEMrush, you can easily spot problems on your website and get a complete list of what you can do to fix them. It also makes it very simple to create fully custom good PDF reports. All in all, it is an outstanding tool for any SEO task.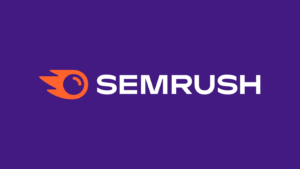 5. Seobility
It is an efficient all-in-one SEO software that helps you monitor your site, which proves helpful in SEO optimization. Seobility provides various features, including tracking daily keyword rankings, giving improvement suggestions for issues, comparing the content of your competitor's site, generating regular reports, and much more.
6. LongTrailPro
LongTailPro SEO tool is excellent for beginners and startups. It has made five tools that cover each aspect of SEO – Keywords, Site Audit, Backlinks, Rankings, and SERP Analysis. LongTailPro provides the best keyword suggestions in bulk, alongside the keyword competitiveness score. And with this tool, you can keep your all campaigns for multiple different websites remarkably organized.

7. Google Search Console
Want to elevate your site's Google ranking? Then what would be superior to Google's SEO tool itself? Yes, it is one of the fantastic tools you can utilize as Google Search Console assists you with understanding Google's perspective of your site, measuring the website's search traffic, and fixing those issues that are connected with your sitemap and indexing. And by providing numerous data points and suggestions, this tool is the backbone of your SEO.
8. Authority Labs
Authority Labs is the most reliable and highly efficient SEO tool that comes with a super-simple user-friendly interface. With Authority Labs, you can quickly do both local & global tracking for various countries and cities. It also provides 30 days free trial so that you can check all the features of this SEO tool.
9. WooRank
Analyze your SEO, identify keywords, and discover technical problems with the all-in-one tool WooRank. You can track and optimize technical SEO performance, content marketing, and social media presence quickly & easily with the help of this tool. With WooRank's help, you can enhance your site visibility& reach to your customers online.
10. SEOquake
It is another powerful SEO tool. SEOquake is particularly helpful when it comes to content marketing as it rapidly provides detailed info on any site. It can perform a thorough SEO analysis of any webpage only with your browser at hand. All this tool takes is a single click and one second. SEOquake provides all the essential tools, including SEO Audit, Keyword Density report, Internal or External link analysis, and more.