Security cameras have changed over the years. It is used for safety purposes. It can capture and record high-quality videos. The footage can be viewed from any location using a phone, computer, or tablet using an internet connection. Nowadays, the motion-activated feature is installed, in most security cameras. You can set up security cameras on your own or hire a company for the installation.
Two types of security cameras are available in the market, wired and wireless. Wired security cameras take more installation time and use a cable or hub for power. Wireless is less expensive and quickly installed but is more prone to network failure because of accidental signal interruption. Some of the wireless cameras are battery-powered. It is better to buy a security camera that supports data encryption and wireless security protocols for better safety.
Following are some of the latest security cameras on market-
1. Lorex camera
It is one of the most advanced cameras on the market. It is an outdoor security camera. The price range depends upon the number of camera systems you are purchasing. It provides HD video quality(some models offer 4K HD), night vision( up to 150 ft.), custom recording settings, the best hardware, and professional design. It has no more firmware updates. It is sold for around $150 to $200.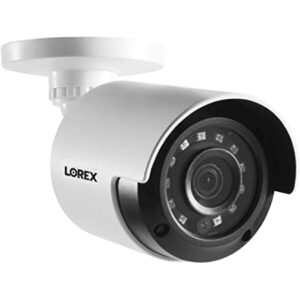 2. Google Nest
Google Nest is one of the best indoor wired security cameras. You can view the HD videos on your mobile. It is a solid device with a weatherproof feature, 24/7 live HD video(1080p), and face recognition. It is a little expensive. So buying the pieces of equipment in a bundle will save money.
3. Swann
Swann is a trusted brand known for its unique products. Its collection includes camera features like heat and motion detection, local storage, DIY installation, and cloud subscription. However, it doesn't offer any professional assistance in installing the cameras. It offers both wired and wireless security camera products.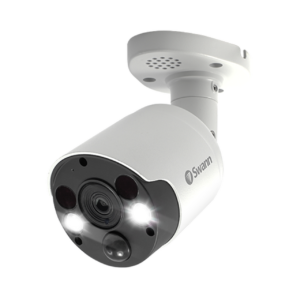 4. ADT
ADT security cameras are compatible with google home. It offers a maximum of 1080 HD video resolution, and a video analytics system, and requires professional installation. You are required to buy a minimum 3-year subscription. ADT cameras are the most durable.
5. Ring
The Ring works best with Alexa. It is designed for both indoors and outdoor. It provides a user-friendly application, DIY installation, and HD video resolution. Ring cloud storage costs around $3 to $10per month. Some of the ring cameras are too large in size. It automatically sends a notification to your mobile phone if someone was at your door.
6. Reolink Argus 3 Pro
The Reolink Argus 3 Pro is considered the best overall. Saving videos from this camera is free of cost. It contains a microSD slot for video storage. It is inexpensive and provides high-quality video. The camera battery can not be removed.
7. Arlo Pro 4
For the smart home, this product is top on the list. It is best compatible with Smart homes(Siri, Alexa, google assistance). It offers both indoor and outdoor security cameras with a 3-month trial option. It is battery-powered and has a paid subscription for cloud storage. The price is a bit costly i.e. $180.
8. Eufy Solo Indoor Cam C24
It is the best indoor camera with 2k resolution video, low cost, easily compatible with smart homes (Apple Home Kit, Google Assistant), and a memory card for video storage. It doesn't work with a 5G network. Its price is $40.
9. Wyze Cam v3
The Wyze Cam v3 is a budget camera that comes at a price tag of $30. It has features like night color vision, indoor/outdoor weather resistance, and high video quality (20 fps). You can opt for a paid cloud subscription to save full-length videos.
10. Blink Indoor
Blink is a wire-free little camera. It can connect to Alexa. Paid cloud subscription is also available if you want to save unlimited videos. It doesn't record videos when the camera is inactive. It has long battery life, so maintenance is also low. It offers a self-monitoring option. Blink mini is a cheaper version of it. It costs around $79 to $99.