File-sharing software is an application that enables users to share any type of file securely. Sharing implies receiving and sending files via the internet or a local network. Using file-sharing software offers multiple perks and advantages, usually for businesses. File-sharing software tools ensure the digital workplace, provides flexibility, saves time and resources, and offers ease of access. However, there are several types of file-sharing software tools, like cloud-based, peer-to-peer, client-server, and system-native types. The features of file-sharing software tools include file transmission, data storage, dashboards, password protection, data recovery, file version history, etc. The following are the top ten file-sharing software tools.
1. Files.com:

Files.com is one of the most popular file-sharing software tools used widely. This software tool enables users to easily share files and folders through share links. Users first need to create a new share link, add files and folder to that link, and then share that particular link with the third-party user. This tool comes with three packages. The first is the Starter package, which is available at $10 per month and provides 1TB monthly usage. The second package is Power, which requires a subscription of $15 per month, and it provides 5TB monthly usage. The third package is the Premier package, which is available at $20 per month and offers 10TB usage.
2. FileWhopper:

FileWhopper is yet another popular file transfer software application used by a large number of users. This software is best suited for slick and simple operation and custom file encryption. But, it does not support macOS operating systems. Also, it is not a cloud-storage service. It is compatible to work with Microsoft Windows operating systems. The features of the FlieWhopper include no file size limit, file transfer, bulk file transfer, pay-per-transfer, automatic quote, file encryption, password protection, and 154-day file storage features. It also offers a free trial period. The monthly pricing plan starts from $0.99.
3. Dropbox Business:
Dropbox Business is also another secure file transfer and storage solution software tool. This application is used by more than 400,000 users and businesses. This application allows users to be organized. It brings traditional files, cloud content, Dropbox Paper docs, and web shortcuts together. Users can store their files in one place and can access them anytime from any device, like a computer, phone, or tablet. It offers a 30-day free trial period. After 30 days, users need to subscribe to the monthly plan. This application enables users to keep their files synchronized and allows team members to access files.
4. G Suite Google Drive: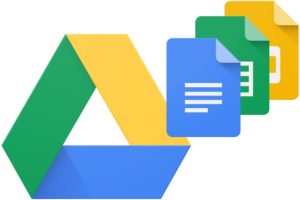 G Suite Google Drive is one of the fully-featured and powerful file sharing software tools. The features offered by this application are commendable. It makes sharing and transferring of files easier and efficient. G Suite Google Drive incorporates Docs, Sheets, and Slides. It ensures easy and secure access to all the content stored in it. Additional features include integration with Microsoft Office, easy meeting recording, drive file stream, work on any device, offline access, custom surveys, and forms, etc. This software tool is available in two different editions, G Suite Essentials, and G Suite Enterprise Essentials.
5. OneDrive for Business:
OneDrive for Business is the powerful file-sharing software developed by Microsoft. This software is specially designed for business purposes to easily access, share, and collaborate on all files from any location. It provides a provision of uploading files up to 100GB. Additionally, users can access files from anywhere and any device. They can even block the downloading of shared files. Also, they can easily store, access, and discover individually shared files in Microsoft 365 applications. This application comes in two editions, Plan 1 and Plan 2. Plan 1 is available at $5 per month, and plan 2 is at $10 per month.
6. Box Business:

Box Business is a browser-based file-sharing application. It is compatible to install on Microsoft Windows as well as macOS operating systems. Box Business offers an easy to use and user-friendly interface. It is available in four different editions, Starter, Business, Business Plus, and Enterprise. The starter pack is available at $5 per month, the business pack at $15 per month, and the business plus at $25 per month. The features of this application include file sharing links, box sync, online storage, edit documents in the cloud, admin and security controls, mobile access, data encryption, security and encryption, data loss prevention, automatic updates, document editing, etc.
7. Citrix ShareFile:
Citrix ShareFile application is a fully-featured file-sharing software tool. This application is specially designed for small and medium-sized businesses. The features provided by this software enable businesses to run efficiently and effectively. Users can share and send any size of the file on any device and provide unlimited cloud storage. It also provides bank-level encryption protection for files, emails, and any other attachments. Live training sessions are also available to train clients. Citrix ShareFile application offers a free trial period of 30 days. After 30 days, users need to pay an amount of $338 per month.
8. Apple iCloud:

Apple iCloud, as its name indicates, is a special file-sharing software tool for iPhones, iPods, macOS, or iCloud.com devices. Users can create their folders and store their files on the iCloud drive. Suppose if the user adds files to a shared folder, all participants can access those files from anywhere. Users can keep files and folders up to date across all devices. This application also provides a provision of creating new files and folders from iCloud-enabled apps, can access the files from Mac desktop and documents folder that use iDrive Cloud, can share files with anyone, etc.
9. FileCloud:
FileCloud is one of the powerful and most trusted file-sharing applications. This application is used by more than 2000 organizations in more than 90 countries. This application is a self-hosted file-sharing software incorporating features, like file sharing, remote access, synchronization of files, etc. Users can access large CAD/CAM files, media files, and blueprints from any location. FileCloud is the first remote office solution for file-sharing. It has distributed architecture and unique capabilities to regulate and handle the data leakage problem. It can integrate with Active Directory, NTFS File permission, Network Shares, ADFS, and NTLM SSO.
10. WeTransfer Pro: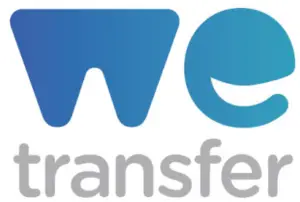 WeTransfer Pro is another online file-transferring application that has advanced features in it. This software is best suited for small as well as medium-sized businesses and is compatible to work with Microsoft Windows as well as macOS operating systems. There are two editions, WeTransfer Pro and WeTransfer Plus. The WeTransfer Pro charges $12 per month and provides 2GB of free transfers. The features include sending large files, adding comments to files, adding & sending multiple files, transferring files safely, password protection, address book, new plus features, etc.