1. DVD VideoSoft's Screen Recorder
It allows us to capture almost everything in the monitor like objects, multiple windows, menus, other screen objects. It provides you with detailed step by step instruction page with graphics to create your videos. It is marketed as full-featured and is safe to install and run. It is 100% freeware software and also is spyware and adware free. It saves the recording in a various format which includes AVI, GIF, JPG, and PNG. It does not have a picture to picture option. It is not available for specific paid version; you can buy a license that covers all features. Its premium membership ranges from 9.95 USD for 6 months and 12 months membership costs $14.95, and the unlimited premium membership costs $29.95.
2. CamStudio
It an open source free software to create AVI videos from all video and audio activity on your screen. It also helps in converting your AVI to SWFs. As per its website the file size of the videos created by the software will be smaller in size and have great quality as compared to other leading screen recording apps.
3. Ezvid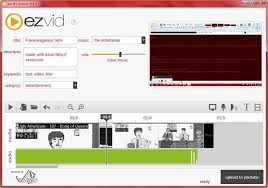 It is a freeware and screen capture software. It helps us to upload your files to the site like YouTube and is most compatible with its Wiki site, wiki.ezid.com which claims itself as the world's first exclusively video Wiki. It has face camera, voice synthesis, and video editor. But it has requires 10 GB space free on the hard drive which may be a huge space for an older machine.
4. TinyTake
It is the best free screen recording and capturing software. It enables us to capture the video of screen activities, interprets it and shares via social media. It markets itself as free, simple, r feature app, although some of the features are paid ones. Its built-in-viewer can be optimized in your mobile device. Free feature is limited.
5. SmartPixel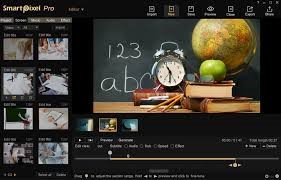 It records anything that is displayed on the screen. It is designed with gaming in mind, the recording seamless and smooth. It creates high-quality images by using advanced video compression technology, thus improving disk space utilization. It has the picture-in-picture mode that simultaneously records your screen activity and webcam. Its posts –editing function include adding subtitles, merging, dubbing and clipping.
6. Screenflow by Telestream
It captures everything on your computer which includes entire monitor area, microphone, webcam, and computer audio simultaneously. With it, you can record and edit video and share on a various social media platform. It claims to be the best quality screen capture available even viewed on Retina Display.
7. Icecream Screen recorder
It captures any area of the screen as either a video recording or screenshot graphics. It helps in making professional-looking videos of a webinar, Skype conversation and games. It boasts an easy-to-use interface with suite tools and option to use.
8. Screencast-O-Matic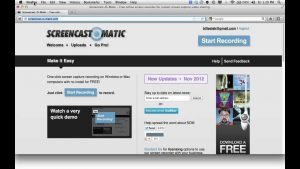 It allows you to make the recording from the webcam or your screen. It enables you to upload your videos to YouTube and also has the option to upload to its host server for free.
9. iSpring Free Cam
It is available for free and makes your record screencasts easy. Various video editing tools and features come with this software which allows you to delete fragments of video, remove background noise and can also apply audio effects.
10. Camtasia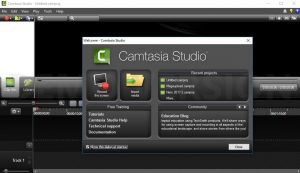 With this, you can record professional video of the screen activity on your monitor with minimal effect. You can also record videos, import HD video into your recording via an external source. It has unique functionalities of creating interactive videos which contain clickable links to produce dynamic video content suitable for both workplace and classroom.