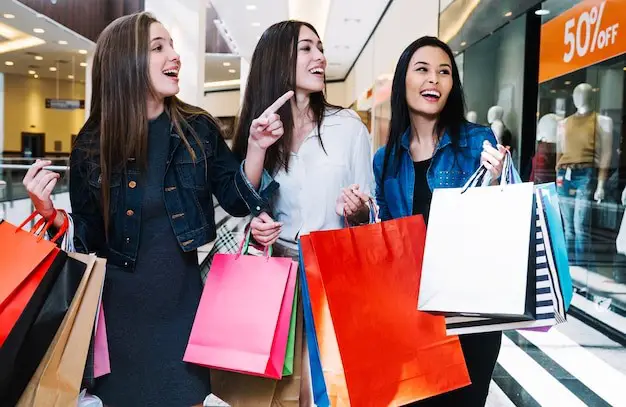 The retail world witnessed disruption due to the COVID-19 pandemic. Remember store closure, supply chain bottlenecks, and labor shortages. However, disruption can also lead to innovation in retail whether physical or online. Retailers have fought back with innovative solutions to these disruptions ranging from sustainable supply chains to future stores. There is no doubt that retailers need to keep a close eye on the retail trends as we look to the year ahead. Here is a glimpse of the top 10 trends in retail one must look out for:
1. Social Selling
Do you also have the habit of spontaneously scrolling on social media? 2 hours and 27 minutes every day is the average time spent by a person on social media. What better channel for growing your brand or reaching out to your customers? It is not only that social selling helps you reach your target audience, but it also increases the likelihood of purchase. As per the Digital Commerce Survey by Gartner, social commerce is used by 62% of the organizations to set up an online store.

2. Omnichannel: Going Phygital
Is Omnichannel becoming a necessity for retailers? A recent McKinsey report highlights that 60-70% of consumers are now shopping in an omnichannel way. Omnichannel is shaping the retail trends for 2022 with the adoption rates at 62% in 2021 as per the Omnichannel Retail Index. Omnichannel brings both physical and digital shopping experiences into one.

3. Buy Online Pick-Up In-Store (BOPIS)
The pandemic has opened plenty of opportunities for shaping the customer's experiences in Buy online pick up in-store(BOPIS). Retailers have found innovative methods to utilize opportunities that buy online pick-up in-store offers in improving sales and customer satisfaction. The American stores which have offered to buy online pick-up in-store (BOPIS) have witnessed an additional 50% year-on-year growth on account of Black Friday.
4. Robotic Automation
The world of robotics offers a variety of applications in retail including inventory management, autonomous delivery, and personalized customer service. A good example of robotic automation is Hyundai which came up with a robot called DAL-e that provided personalized services to the customers using artificial intelligence and facial recognition in its automotive showrooms.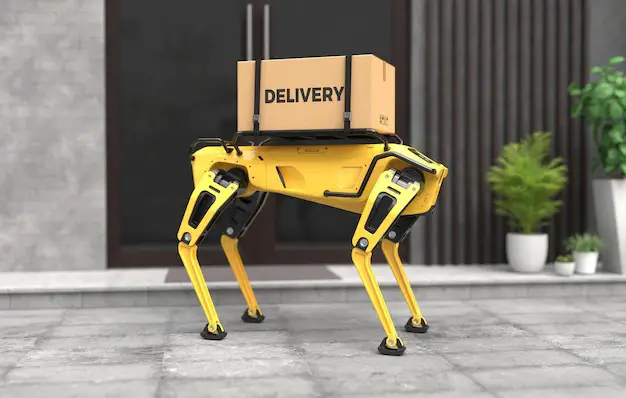 5. Voice Commerce
Smart assistants like Google Assistant, Alexa, Siri, and Bixby are helping serve customers in the retail industry by leveraging voice recognition and responsiveness. It is estimated that more than 77 million homes in the US are expected to use smart home devices. This provides a huge opportunity for retailers to take advantage of. An example cited can be Walmart Voice Ordering where the customers can place orders by voice.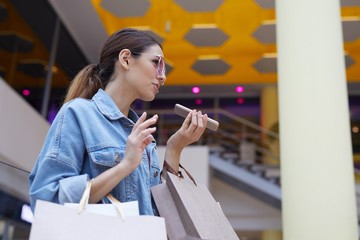 6. Artificial Intelligence In Demand Forecasting
The pandemic proved that the retail stores which were quick to predict the demand of high demand items and adapt accordingly were able to flourish. When one can predict demand accurately, items can be manufactured and sold as per the customer's requirements. Accurate demand forecasting using AI and ML can help predict the shifts in consumer spending trends to derive meaningful insights.
7. Augmented Reality
Augmented Reality is driving the shopping experiences in 2022 with in-store navigation using AR, virtual fitting rooms, and 'try before you buy' becoming the new norm. It has blurred the gap between digital e-commerce storefronts and traditional brick-and-mortar shopping. Augmented reality-based indoor navigation technology indicated the items that the shoppers want by simply following the screen of the phone.

8. Connected Point Of Sale (POS) Systems
The key to adapting to the shift in digital retail is having unified and connected systems in place to handle the purchases whether it is online or in-store. The smart point of sale(POS) systems of today integrate online and offline transactions, inventory, and promotions across all the store locations in physical or digital formats.

9. Experiential Retail
Remember most of us started questioning the future of stores once the pandemic hit. Two years after the pandemic, retail stores are still in existence with many big retailers like Nike and Nordstrom coming up with exciting store concepts to give the customers the best customer experience of all time. As per a report by Salesforce, 6 out of 10 i.e. approximately 60% of the orders placed digitally are influenced by in-store experiences.

10. Digital Commerce
Digital commerce has become a necessity especially when the pandemic hit. According to a recent Salesforce report, there was a 57% digital growth witnessed in 2020, followed by a 16% growth in 2021. According to data by McKinsey, the categories which are likely to be searched the most online include pets, apparel, cosmetics, and household items.