1. Renewable Jet Fuel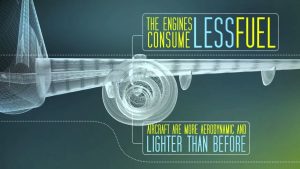 Many airlines are trying to integrate the renewable jet fuels so that less pollution is caused to the environment. These airlines have signed an agreement to come up with a better and renewable fuel which will reduce the emission of carbon into the atmosphere thus promoting a better and cleaner environment.
2. Drones
Drones are the talk of the town and with such compact machines, the world is witnessing a more advanced system to control traffic, deliver stuff or help people get transported. More and more designs are brought every day to improvise the way our world works. Soon they will be an important part of our life.
3. Pumped Storage+ Renewable
Pumped storage will soon incorporate renewable sources of energy to reduce the use of electrical power in the field which helps to conserve electricity. With this technology soon people will be using renewable resources to pump materials in and out.
4. Storage in Energy Markets
With the advent of new technology, storage of energy resources will soon be a problem so researchers and scientists are planning to the use of renewable energy resources to store the energy harnessed and to put the energy into use. The storage is a solution so that there will be no problem in the future and many problems will be solved.
5. US Offshore Wind
The offshore wind and offshore oil and gas company are planning to organize a joint venture to harness the non-conventional energy resources and increase their development this year and have already started working on this venture and are looking forward to extracting more.
6. Tesla
Tesla Motors are the one who is in strive to develop technology to save energy resources from getting depleted. The company aims to manufacture cars that run on electricity and doesn't use petrol and diesel as fuel, the progress is superior and soon it plans to launch the vehicle so that pollution can be controlled.
7. Biomass
The energy that is derived from organic matter, the obtained product is placed under pressure and heat to get a cake like structure and thus can be used to produce energy. Biomass is a clean and green source of energy and doesn't pollute the environment. The energy source is gaining much importance.
8. Wind Energy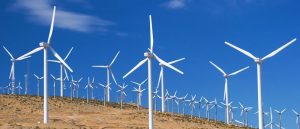 Another accepted source of non-conventional energy resource is the wind energy which allows the people to extract energy from the wind. The blades of the motor are rotated by the wind which helps to drive rotors and generate electricity or can also be used to produce mechanical energy.
9. Solar energy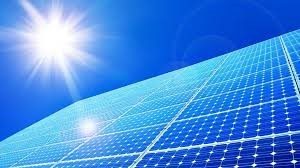 The sun is the prime source of energy and all the energy used is derived from it. Many devices right now use solar energy whether it may be the solar cooker, solar heater, etc. It is a clean and green source and doesn't harm the environment. Right now solar panels are installed on rooftops of houses so that the energy produced can be directly put into use and no loss of energy takes place and no problem in storage happens.
10. Nuclear Energy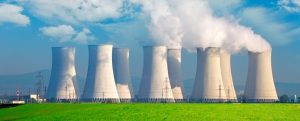 The power obtained from the fission and fusion reaction. The produced vigor is very huge and is sufficient to power a whole city for a very long age of time.