We all know how technology plays a significant role in our life. It made everything easier. We can study from our homes, talk to someone who is across the world, and many more. There are pros and cons to everything. Technology is no exception. Because of the increase in technology, everyone has a mobile phone and at least any social media. It becomes mandatory. The more time we spend on social media, the more we feel lonely. Using electronic devices makes us isolated from the real world. It even made many people attempt suicide and brought suicidal thoughts. Also, this technology is the reason for anxiety, stress, sleep issues, depression, etc., for many people. Even though both physical health and mental health are important, mental health comes first. You need to be mentally healthy to live in this world. Let's see the Ten Reasons – How Technology Is the Major Cause of Mental Illness to stop obsessing over technology:
1. Spending Too Much Time Causes Depression
As everyone uses technology nowadays, a study was conducted on digital users, and it revealed those who spend more time in front of a screen have depression. Depression is a feeling of emptiness. When you spend most of your time alone, disconnected from the world, you'll likely experience depression. Changing your sleep patterns and eating habits for technology can lead to depression.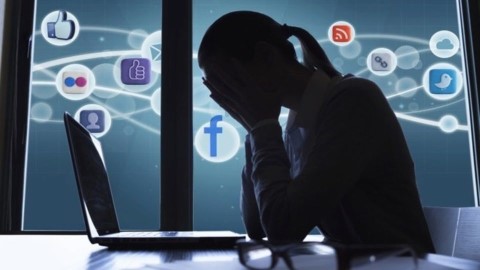 2. Increase Anxiety
Does anxiety happen if you're afraid of the results, like what might have happened? What if they misunderstood what I said? What if they don't like me? These wonders make you feel anxious. More than real life, technology makes you more nervous. In social media, anyone can comment on anything you post. So, when you receive a negative comment, you start to feel anxious even though that person is a stranger.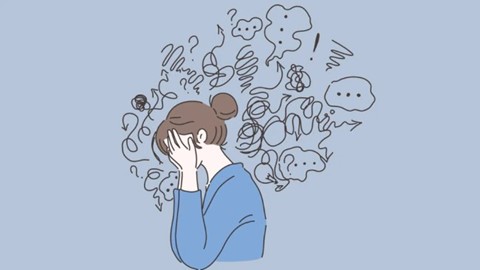 3. Interrupt Sleep
You might have been working without even sleeping, but sleep is more crucial than anything because you can't work the next day if you don't sleep well. But nowadays, we stare at the screen of mobiles, laptops, and computers a lot more than sleeping because we do this at night most of the time. If we stare at the screen at night, our sleeping cycle may interfere, and it reduces our sleep. The more we look at the blue screen of devices, the more our sleep duration decreases. If we don't sleep well, it affects our mental health and leads to many illnesses.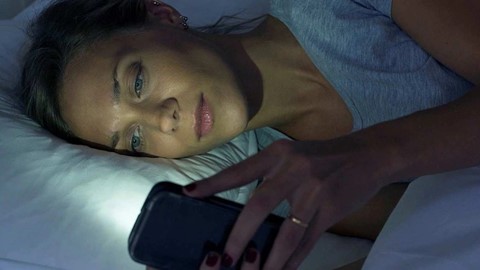 4. Create Low Self-Esteem
It is estimated that young people who spend more time on social media have low self-esteem. You start to compare your life to others and feel bad about your own life. Because you began to feel like everyone is happy, why not me? This comparison leads to bad mental health. You even started to think low of yourself and do negative self-talk daily. Everyone has their path, and so have their challenges and problems in life. There is nothing to compare. But this social media made us do that, resulting in low self-esteem.
5. Digital Dementia
Before technology, when no one had mobiles, we used to remember many things. Because you had no distractions and had good memory and concentration, but now, you can't even say what you ate yesterday morning. Your concentration decreased a lot due to the overuse of technology. You can't focus on a lecture for more than 10 minutes because your concentration decreases due to social media. Because of this, you can't even remember what you saw in a video hours ago. Your focus is lost due to technology.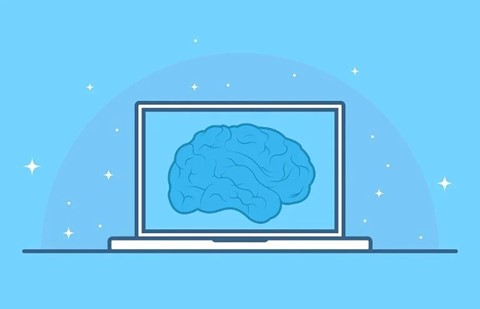 6. Obsession
You might have seen a kid obsessing over a mere mobile game. What is winning in that game going to give them? Nothing. But still, they play it so ruthlessly that even if someone tries to remove the mobile from them, they get angry. This is addiction and obsession. This is what technology has made us: impatient and impulsive. Spending so much time on social media also creates addiction.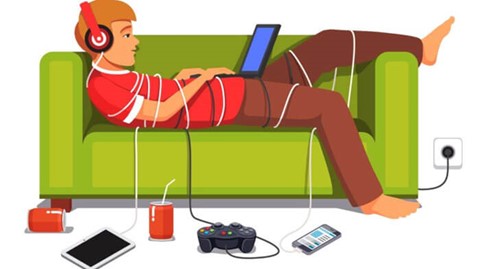 7. Less Physical Movement
The more you use technology, the more your physical activity decreases. You will never give exercise to your body. This interrupts our daily activities. Physical activity increases mental health by decreasing anxiety and depression, high self-esteem, and better sleep. Thus, spending more time in front of the screen will reduce your physical and mental health.
8. Cyberbullying
Bullying is the worst thing a person can do to you. And technology also created a way to do it online. Because online, you might have talked to people you don't know, and they might have bullied you about something you said or done. This will create anxiety and depression in the people who get bullied. Also, they will get thoughts of suicide. Hence, we must decrease the use of technology.
9. Social Isolation
Before technology, we used to talk with people face to face. But nowadays it's rare because everyone is talking only on the phone. The conversation feels nice only through eye contact. These messages lack that. People spend most of their time on mobile and laptops isolating themselves from the outside world. It is estimated that people who spend more time on social media experience social isolation. This will have some adverse effects on your mental health.
10. ADHD
Using more time online might have created attention deficit hyperactivity disorder (ADHD). Yes, you're spending your time always on social media or playing games, etc., all the time. This might create restlessness in you. You will have mood swings and feel irritation. These are all symptoms of ADHD. Your attention will decrease by spending so much time online.  But research is still going on about this.