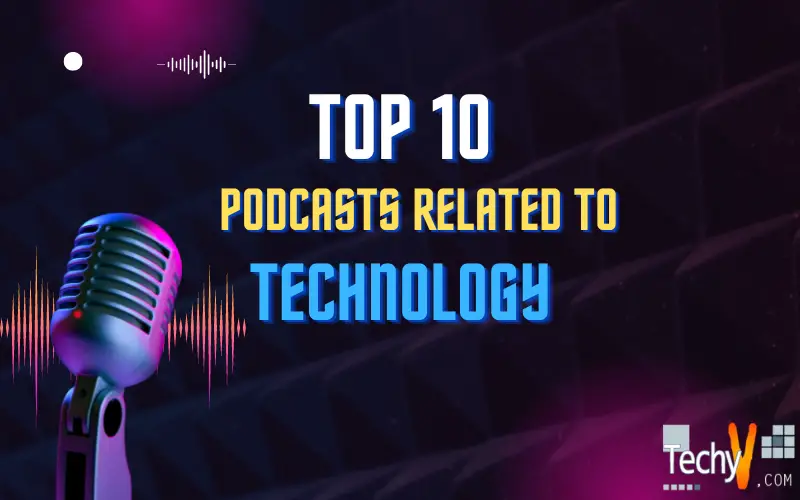 Podcasts are accessible to everyone on every device. They increase your productivity as multitasking is possible while listening to an episode. The Tech industry is always coming up with new trends and launches. To stay up to date about the tech world, podcasts can be a great source of entertainment and knowledge. There is always something for everyone. Tech podcasts are a great way to get an insight into the tech industry. Podcasts are available on Spotify, apple podcast, overcast, google podcasts, pocket casts, official websites of the podcast channel, and many other audio streaming platforms. Here are the top 10 tech-related podcasts. Let us know which one piqued your interest the most through Disqus.
1. Back To Work
Back to work is an award-winning podcast hosted by Merlin Mann and Dan Benjamin. They talk about technology, work, and people working in tech fields. They blend all the topics along with some leadership and business aspects of technology. They are also loved for their sense of humor. They are available on apple podcasts, Spotify, audacy , and other podcast apps.
2. Innovating with Scott Amyx
Innovating with Scott Amyx features industry experts as they discuss certain aspects of new and old technological innovations. The host is a Forbes council member. The podcast aims to break the traditional thinking related to tech topics and have a new approach to innovations and experiments. He shares his research-based practices and out-of-the-box ideas to stir interest and boost growth in the industry.
3. Pivot
Kara Swisher and Scott Galloway are the hosts of Pivot. They release two episodes every week. They comment on tech news, business, and politics. They aren't just updating the listeners with the news but also presenting strong opinions and raising questions. The hosts are curious and well-read. It is a good source of tech news and unfiltered insights that will leave you with food for thought.
4. Tech Swamp
Tech swamp has recently been popular. It's brought to us by ACT, The App Association. They talk about top tech news, tech history, and new policies all around the globe. This is a good podcast for those who don't have time to hear a podcast daily as it they release only two episodes every month.
5. TechStuff
TechStuff helps in gaining tech insights. The host, Jonathan Strickland, talks not only about technology but also about its impact on the world and other factors. He also explores the CEOs and the behind-the-scenes of tech companies and the marketing techniques they use. He releases three to four podcasts every week.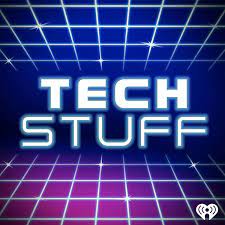 6. Over The Air
Over the air releases one podcast every two weeks. They focus more on IoT and connected devices. They feature unfiltered conversations and stories of the journeys of tech executives. The mistakes and the lessons they learned over time are the themes of the episode too. It is loaded with unpopular opinions, motivation, and life lessons from guests all around the world.
7. Darknet Diaries
Darknet Diaries is considered one of the best tech podcasts. Jack Rhysider is an incredible and engaging host. He talks about true stories related to digital robberies, hacking, data breaches, cyber operations, and another such dark side of the technology and internet. He brings one podcast every two weeks.
8. Waveform
The waveform is hosted by Marques Brownlee also known as MKBHD and is cohosted by Andre Manganelli. They dive deep into the technologies and gadgets, their uses, cost-effectiveness, and if they are worth your money. MKBHD has been covering everything from smartphones to cars on his YouTube channel for over 10 years. He continues to do so through podcasts too. They release one podcast every week.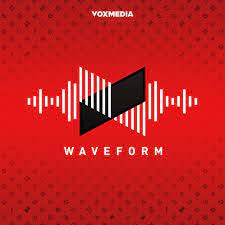 9. Accidental Tech
The Accidental Tech podcast is hosted by Marco Arment, John Siracusa, and Casey Liss. They tried to make a podcast on cars but ended up with the Accidental Tech. Their target audience is developers. They cover many topics related to computer programming, coding, tech trends, and software development. They release one podcast every week.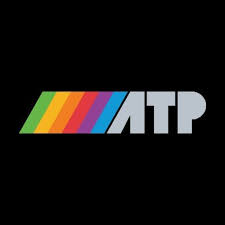 10. Clockwise
Clockwise aims at providing a rapid-fire discussion about the latest technology within a time limit. No episode is longer than thirty minutes. The two hosts, Dan Moren and Mikah Sargent come along with two industry guests and discuss a wide range of tech topics. They come up with one episode every week. Listeners find it interesting and engaging as the episodes aren't too long yet full of valuable knowledge.