Today's world is full of photogenic people. No matter where you want to post your photos, on Instagram, or on the photo websites all you want is prefect photos. From the beginner to the professional everyone want to make their photo best. To make there photo best people use photo editing software.
There is too many photo editing software available in the digital market mostly people get confused while choosing the best photo editing software. So in today's article, I have ranked top photo editing software. Ranking of photo editing software is as follows:-
1. Adobe Lightroom
2. Adobe Photoshop
3. Skylum Luminar
4. Capture one
5. ON1 photo raw
6. Corel paint shop pro x7
7. DxO Photolab
8. Cyberlink
9. GIMP
10. ACDSee photo studio ultimate
Adope lightroom

Adobe Lightroom is one of the best photo editing software. Infect not only Adobe Lightroom other adobe software are also considered as one of the photo editing software.
If you find other photo editing software complex with many interferences then Adobe Lightroom is the best software for you. Lightroom is very easy to use and beginner-friendly. It also let you to focus where you need. Lightroom also ranks your photos on the basis of your priority editing. It also gives you stars after your editing which helps you to improve your editing skills.
Adobe Photoshop
Adobe Photoshop is the software used by the professionals to edit their photos. It consists of many manipulation tools which help in the editing of the photograph. Its consist of many tools like removing tool, blur tool, effects which used in the editing of the photos. It also allows cloud sync by which you can share your photos on any logged-in device. It also has rich sets of typography tools and drawings. It also allows you to do 3D drawing.
Sky Luminar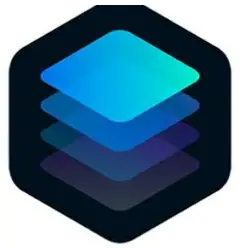 Sky Luminar is the fast growing photo editing app. In this app, you have pay once for the subscription rather than monthly as in adobe. It also provides you all features of Lightroom, Photoshop, and apple photos. Due to too many features in one platform, people find it complex software. Professionals use this software to edit their picks but this is quite complex for the beginner one.
Capture One
Capture one is a photo editor software developed by the Phase one camera company. It is a raw photo editor. This software allows you to customize the layout according to your convince. Like, lightroom it both organizer and photo editing software. It also have a keyword tool which helps you to tag images with your own unique tag. It has a plugin format by which you can upload your edited photo on an online platform.
ON1 Photo Raw


ON1 photo raw is a free photo editing software. It gives you a free trial of the software. It consists of almost all the features. In this app, you don't need to upload your raw image, all you need is to find your raw image from the device and edit them. This software can work with the host of other software.
Corel Paint Shop Pro x7
This is the best app for those who wanted to edit their picture in the simplest way. In this app, options are very easy for photo editing options online. Although it does not provide you all the advanced functions but, it provides you enough function from which you can do next level photo editing.
DxO Photo Editing

It is a solid alternative photo editing. From this, you can easily convert your images into jpg form. It provides you the processing and correction tools which are necessary for photos editing. It also offers you 30 days access period before the subscription.
Cyber Link
Beginner-friendly photo editing software. It provides body correction tools like nose correction extra. It also gives multiple exposure effects and many HDR effects. It has brighter coloring functions. Although it is good software but, it does not provide enough lens-profile correction tools.
GIMP
GIMP is a photo editor app which both professionals and beginners love to use. It is easy to install in your computer. It also has inbuilt file manager. It has a customizable interface that allows you to do prefect editing environment. It is a great alternative to adobe Photoshop and Lightroom.
ACDSee Photo Studio Ultimate
ACDSee photo studio ultimate newest software in the photo editing industry. Although it is a new app but, it provides almost all the functions of professional software so which means it is not less than a professional software. It has a sync option so with this option you can share all the photos from one device. There also no importing function with this there is no need in importing your raw image for editing. You can directly edit them. It also provides functions like auto-align, facial recognition. It has both a time purchase or monthly purchase.