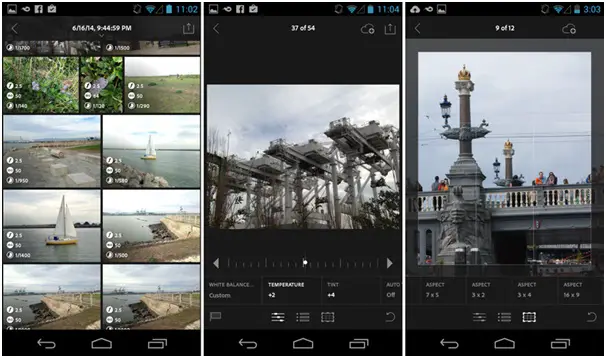 Top 10 Photo Editing Apps for your Smartphone
1. AirBrush:
With a 4.8 rating on Google Play, this app is surely the favorite of Selfie lovers which lets you hone perfection at picture editing. With one-touch editing tools, the filters provided by this app make your picture look nothing less than DSLR clicks. If you are a beginner, trying this app before all the complex ones out there will help you a long way to get picture perfect results.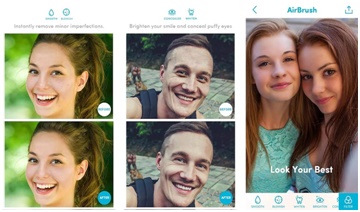 2. Pixlr Express:
This is one of the powerful free photo editing apps with advanced editing skills which leave an almost foolproof effect on your pictures. From editing faces, brightening and doing away with blemishes, even the bags under your eyes can be well hidden using this app.
Its major advantage is the amazing Photoshop-like tools including halftone, pencil, watercolor, etc.
3. PhotoDirector:
A massive list of photo styles is available on this app making it the go-to app for best picture effects. The quick and easy overlays to the images look even better with this app's quirky and creative effects.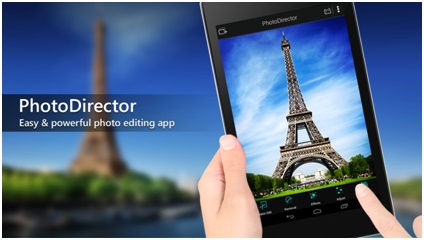 4. Cupslice:
From being an easy-to-use app to delivering some of the best filters, this app provides some incredible basic tools with one touch features keeping up with the latest trends.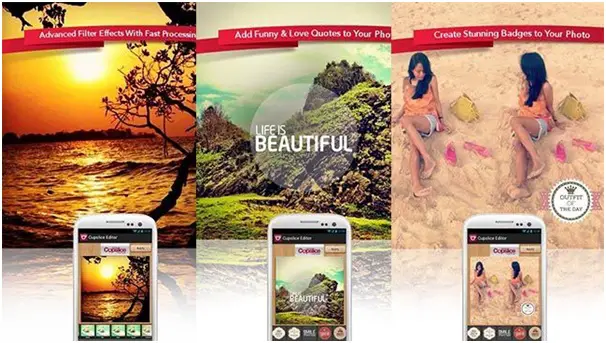 5. Cymera:
From letting you overlay beautiful designs on your photos to amazing filters, this app also allows you to click pictures such as the in-app camera feature that ensures almost perfect images right from the moment you take them.
The different shooting modes in this app also provide a great experience at clicking pictures with your phone.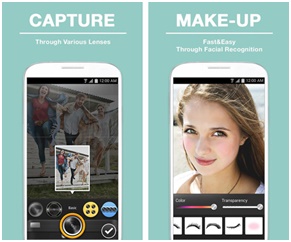 6. Adobe Photoshop Express and Adobe Photoshop Lightroom:
These apps come with the experienced Adobe software, which is nearly perfect in doing what it does best. While Photoshop Express can incorporate the basic effects, Photoshop Lightroom can leave you feeling like a pro in editing photos.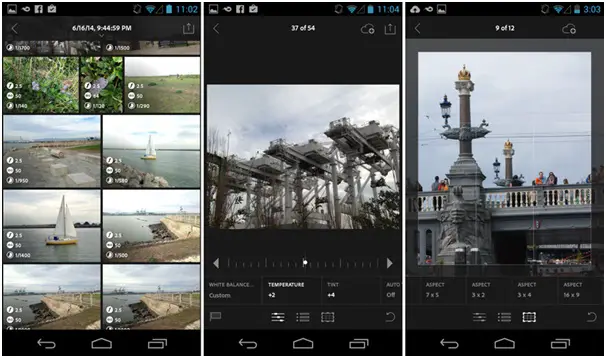 7. VSCO Cam:
The interface of this app sets it apart making it one of the most downloaded apps. With an in-app camera, it lets you fix the pictures to perfection with one touch prodding deeper filters and touches if needed.
8. PicSay:
Available in both free and upgraded paid version, this is an award-winning app, which edits your pictures in one of the best ways possible using amazing filters and more.
This app also lets you merge texts and decorations over your images making them look a class apart.
9. PicsArt:
Have you seen an app that can perform everything and be an all-rounder? Here is the answer, PicsArt. From letting you dabble at picture editing, this app also lets you post to many social media platform such as Facebook, Instagram, etc.
10. BeFunky:
This is an app for the ever addictive photo editors. Its feature to let you add almost unlimited edits is one of the best class and supports various gadget resolutions.
There is also an upgraded paid version of the same.