The most fundamental variant of the Android operating system is known as "vanilla" Android or "stock" Android. Android's core kernel, as created and developed by Google, is used by stock Android devices. Numerous things are referred to as "Android," including an operating system, which is actually not what it is. In response to consumer demand, we have included the top Stock Android phones. The list we have provided, which was the result of extensive research, will satisfy your needs.
1. Micromax IN Note 2
With a 6.43-inch FHD+ AMOLED screen and a punch-hole with a 16MP camera, Micromax introduced the IN Note 2. It runs Android 11 and is powered by a MediaTek Helio G95 SoC with 4GB of RAM. The Micromax smartphone has both a dazzling glass-like appearance and a plastic finish. The smartphone also has a side-mounted fingerprint reader, a 48MP main sensor, 5MP ultra-wide, 2MP depth, and 2MP macro cameras, among other features. A 5000mAh battery powers it.
2. Nokia G10
With a 6.5-inch HD+ v-notch screen, a Helio G25 SoC with 4GB of RAM, a triple-camera configuration at the back with 13MP + 2MP + 2MP image sensors, and an 8MP front camera sensor, the Nokia G10 was introduced. The smartphone is internally powered by a 5050mAh battery. One of the greatest stock Android smartphones, it provides two years of software updates and three years of security updates and runs Android 11 without any customizations.
3. Motorola Moto E40
The Moto E40 is the first smartphone in India to go on sale with the UNSOC T700 octa-core SoC, a new entry-level chipset. The Moto E40's nearly stock Android software is a key factor in whether or not to purchase it. It is one of the few low-cost handsets that uses the stock Android skin without any bloatware or advertisements. The software is programmed with Moto's clever utilities to improve user experience. The Moto E40 is one of the greatest stock Android smartphones available for the asking price.
4. Nokia 5.4
The recently released Nokia 5.4 is one of the best stock Android smartphones, just like the previous smartphones under the Nokia brand that HMD Global launched. It has Android 10 out of the box, however it can be upgraded to Android 11.
5. Google Pixel 4A
The greatest Stock Android smartphone available right now is the Google Pixel 4A. It receives the most recent Android 11 version as a Google device, making it the first smartphone to receive a reliable update. It is the greatest Stock Android phone due to additional features including a reliable 12.2MP camera, AMOLED display, and effective processor.
6. Nokia 2.4 
The Nokia 2.4 is a stock Android smartphone, just as every other device released by HMD Global in recent years. It comes pre-installed with Android 10 and is unmodified. Future updates to Android 11 and Android 12 can be made to the smartphone.
7. Motorola Moto E7 Plus 
One of the stock Android smartphones, the Motorola Moto E7 Plus features a dual-camera arrangement at the back with a 48MP primary sensor, an 8MP front camera, and a 5000mAh battery.
8. Lava Z6
The Lava Z66 is a low-cost stock Android smartphone that came out of the box with Android 10 and no customizations. This guarantees that Google will provide timely software and security upgrades for the device.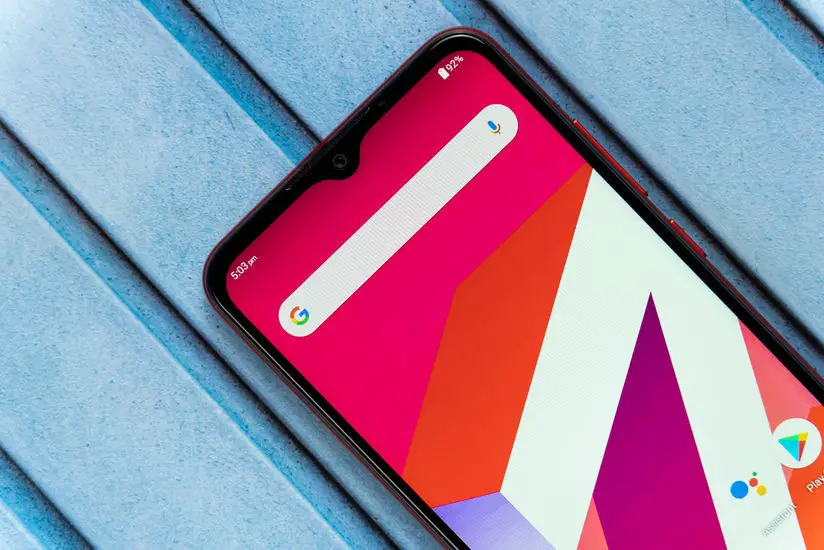 9. Motorola Razr 5G
Android 10 is preinstalled on the Motorola Razr 5G. With enhanced gesture navigation, there is a navigation bar at the bottom that resembles the Android 10 gestures. To reply to messages, turn-by-turn directions from Google Maps notifications, and more, you may use the entire keyboard.

10. Motorola Moto G 5G 
The Motorola Moto G 5G can be upgraded to Android 11 and came pre-installed with Android 10 at launch. On the side of this Motorola smartphone, there is a dedicated Google Assistant button.