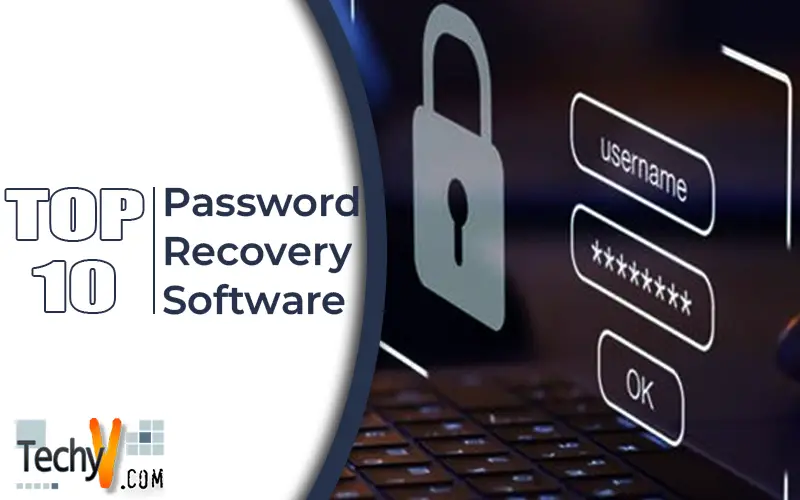 A password recovery software helps to recover passwords you have forgotten. This type of software will contain the tools to reset or recover your passwords. Hackers use this type of tool to crack passwords. However, password recovery software is very useful if a person forgets a password.
1. Passware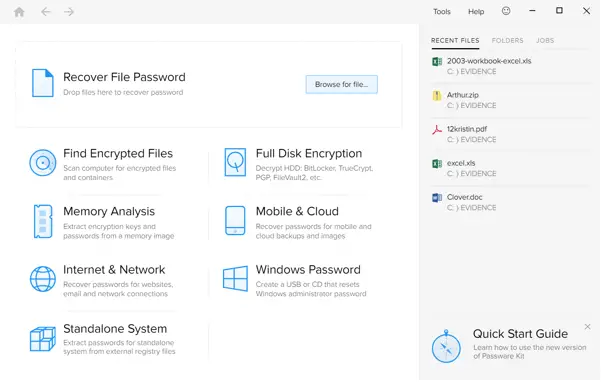 Passware is a password recovery software that has all new product licenses. This software offers online training for its customers. This tool will be useful for businesses and forensic professionals. There is a basic version of this software for home use too, and you can compare the three different editions of this software to learn more about them. You can reset Windows admin password using this software. You can save all the passwords you recover in the password history in this software.
2. Windows Password Unlocker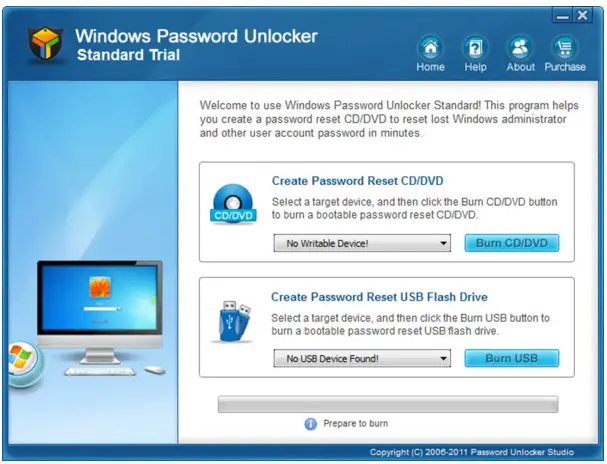 Windows password unlocker tool allows you to create a bootable disk to recover the administrator password for Windows. You have to download and decompress a file, and you have to burn the file into a CD. If you do not remember the administrator password for your Windows, then you have to recover it using this CD. Start the computer with the CD inside it to recover your Windows. This program is suitable for all versions of Windows.
3. Windows Password Reset Standard

Windows Password reset standard is free software that you can download and start using. This software helps to reset Windows passwords safely if you forgot them. It can reset user and administrator passwords. It is easy for you to burn Windows password recovery software into a CD as this software has a built-in CD burner in it.
4. Active Password Changer

Active password changer helps to reset local user passwords and account attributes. It is possible to use this software with any version of Windows. If the administrator forgot or lost the password, then they can use this software to recover the password. You can use this software to recover blocked, locked, and disabled systems too. The user interface of this software is simple.
5. Ophcrack

Ophcrack is a free password cracker software for Windows. This software uses rainbow tables to crack passwords. You can run this software on multiple platforms like Windows, Mac OS, and Linux. This software uses a brute force module to break simple passwords. You can use real-time graphs to analyze the passwords, and Ophcrack LiveCD is available to simplify the process of cracking. You can download that from the official website too.
6. Offline NT Password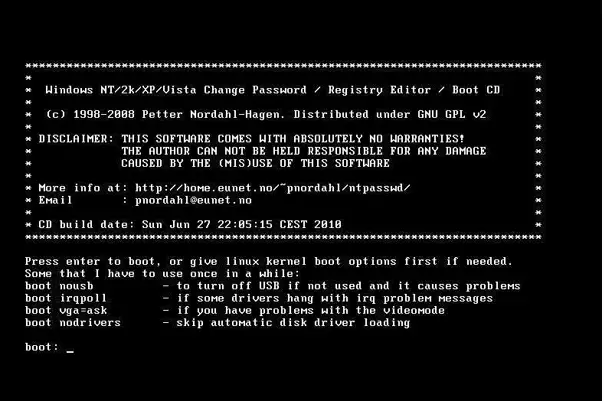 Offline NT Password allows you to login into Windows if your user account is locked or disabled. It is free software and a fast password cracking tool. You do not need to access Windows or know the old password to use this software. The ISO image of this program is small. Reset any version of Windows using this software.
7. LCP

LCP is a password recovery tool that recovers your system from dictionary attacks and brute force attacks. This software acts as a password auditing tool too. This software allows you to import from a local and remote computer. Avoid using other machines while this software recovers your password. This software will consume your machine resources for the cracking process.
8. Hash Suite

Want to recover passwords? Hash Suite is a recovery tool that is easy to use and helps you recover your passwords. It helps in repair operation too, and it is a fast software that offers high performance. The graphical user interface of this software is simple. Get reports with statistics in this software. Fix weak passwords using this software. This software works fast with many hash types.
9. John the Ripper

John the Ripper is a password cracker software that you can use for security auditing. This software is available for many operating systems. This software supports many hash and cipher types. You can browse the documentation of this software online, and it supports many encryption techniques. It automatically detects the encryption in hashed data. It then compares it with a file that contains all the different passwords to find the match.
10. Trinity Rescue Kit

Trinity rescue kit is a free password recovery software that repairs operations in Windows. The text menu of this software is easy to scroll. Burn your downloadable file into a CD to execute it and recover passwords. The win pass tool in this software allows you to reset passwords easily. You can recover lost partitions using this software.