An options trading software has features like charting, risk management, and analysis. It may contain advanced features like probability calculation and 3D charting. This type of software allows traders to analyze valuable and important information. Option traders use this type of software, which is similar to stock charting software. However, the option traders are experienced people compared to stock traders.
1. TD Ameritrade

TD Ameritrade is an option trade software that gives a powerful investing experience. This software is commission-free. Open a new account and learn more about this software. This powerful platform is available on mobile and desktop. This software is suitable for investors of all levels. Get access to a wide variety of online trade. Get support from experienced traders when you need it.
2. Tradier Brokerage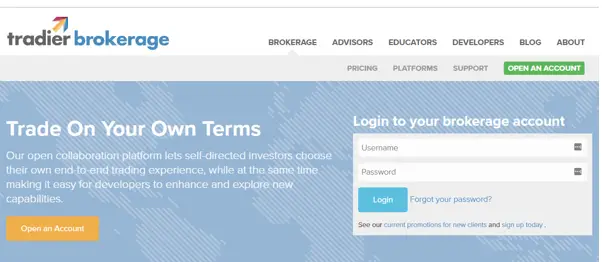 Tradier Brokerage allows you to trade on your terms. Self-directed investors can choose their trading method, and developers can enhance their capabilities. This software offers commission-free options trading. Explore a list of integrated trading platforms. This software allows you to build simple and complex options orders using this easy to use interface. The feedback loop available in this software allows developers to expand platforms.
3. Charles Schwab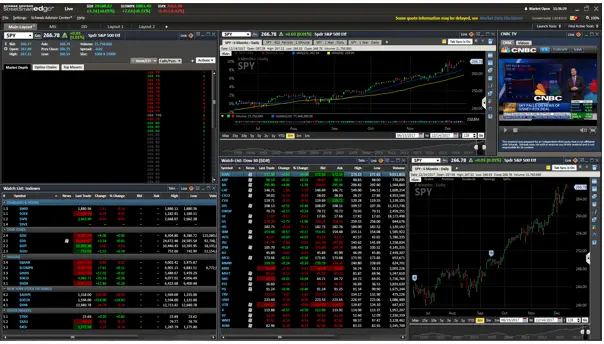 Charles Schwab is an options trading software that offers online option commissions. Get convenient access to what you want, and satisfaction is guaranteed. This company refunds back the eligible fee if you are not satisfied with the work. This software offers a specialized platform and tools for trading. This software offers mobile application too.
4. E*Trade

E*Trade is an options trading software that asks no commission for trades. It manages accounts professionally. This software is easy and contains an intuitive platform, and it offers the best online and mobile trading. Users can manage their stock plan account easily in this software. Activate new options trades using this software. Users can plan for their tax season by accessing tax documents easily.
5. Fidelity

Fidelity is an options trading software that gives you options to limit risk while trading. You can apply online and start trading. If you need help in setting up your options trading account, then you can contact the number available for support on the website. This software allows you to evaluate market conditions. You can scan the market for unique trading options using this software. Validate your strategy and calculate profit.
6. Ally Invest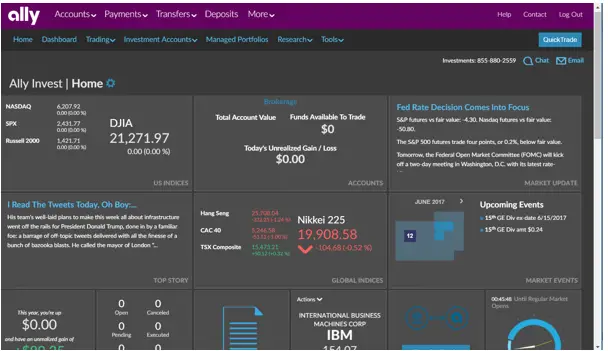 Ally Invest is an options trading software that allows you to invest the way you want. This company offers investment choices with low commission rates. Maximize your investments by making after-tax contributions to your account. This software web-based trading and provides an intuitive trading experience. They provide the best customer service to their customers. Build your knowledge using information articles this software provides you. You can make transfers from your Ally bank account to Ally invest account easily.
7. Merrill Edge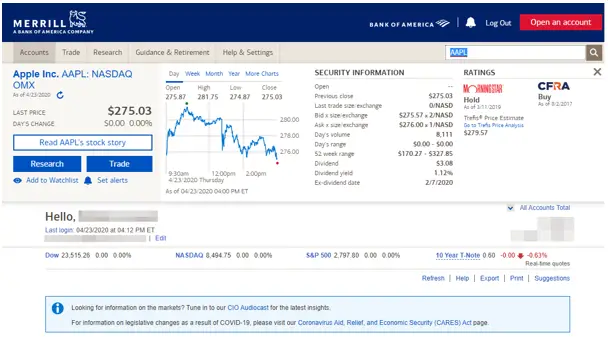 Merrill Edge is an options trading software that helps to balance your investments. Earn rewards and get discount prices using this software. Members can enjoy rewards in credit cards and get loans too. This software provides you the right tools and guidance to choose the best trading option. Get timely investing ideas and insights from Merrill. Access a wide range of bonds and stocks using this software.
8. Interactive Brokers

Interactive Brokers takes your options trading to the next level. Clients from all over the globe can invest worldwide using this software. You can minimize costs and maximize returns using low financing rates. Invest in stocks and options globally. The powerful technology of this software allows you to optimize trading speed. It is an efficient platform, and you can perform portfolio analysis efficiently.
9. Lightspeed

Lightspeed is an options trading software that provides low-cost trading for all levels of traders. It offers competitive low commission trading. This software offers cheap trading fees online, and it supports all types of traders like professional traders, institutions, and trading groups. You can choose to use any type of trading account. This software offers a lot of training resources and helps in managing risks.
10. Trade station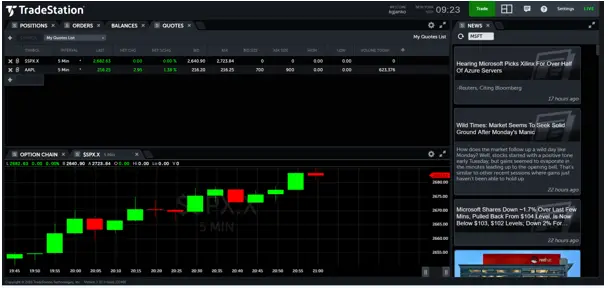 Trade station is an options trading software that allows you to enjoy commission-free trading. This software contains award-winning trading technology. Get the tools you need to explore trading ideas. Get many trade contracts in the future, as this software offers many future options for traders. Choose among two thousand mutual funds. You can chat with the company to get support on its website.