Office software is a collection of software used to handle all office tasks efficiently. Businesses of all sizes use this software to handle and maintain their office work. These office software are spreadsheet software that manages the records in the spreadsheet. Presentation software to create, edit, and present the reports to the client. Word software to write the documents, publish them, print them, and send them for further verification. All organisations use Email management software to handle all the emails, reply, and categorise them in specific orders. Last but not least, project management software is essential for tracking product development.
1. LibreOffice
LibreOffice is one of the most famous open-source office software comprising 6: Base, Writer, Draw, Math, Calc, and Impress. These software are responsible for the writing, presentation, spreadsheets, handling databases, math solving, and document modification. These applications work together to create a perfect flow for work.
2. Apache OpenOffice
Apache OpenOffice is another widely used open-source office software suite. It includes a word processor, spreadsheet software, presentation software, and more. It is similar to the old version of Microsoft Office from the early days. Apache Office let you handle your office task without giving a load to your processor.
3. Calligra Suite
Calligra Suite is a graphic art and office suit developed by KDE and released in late 2000. Calligra Suite is available for desktops, tablets, and smartphones. It has all the office applications required to manage the workflow and monitor the progress. It supports open document format by default but can also import other formats, such as Microsoft Docx 2007.
4. WPS Office
WPS Office is a free office suitable for Windows, like Microsoft Office suite. It supports all document types, whether open document type or Microsoft document. It is a lightweight office suite with spreadsheets, presentations, a word processor, and even more tools to work with it and reduce time and effort for the extra efforts to compressor and share.
5. ONLYOFFICE
ONLYOFFICE is the cloud-based office suite. It is free and open-source software comprising text, presentation, spreadsheets, and collaborative office software. It is user-friendly and easy to use without extra knowledge. It is a secure office suit powered by industry-level security. It is a good option for businesses and organisations with affordable office suites.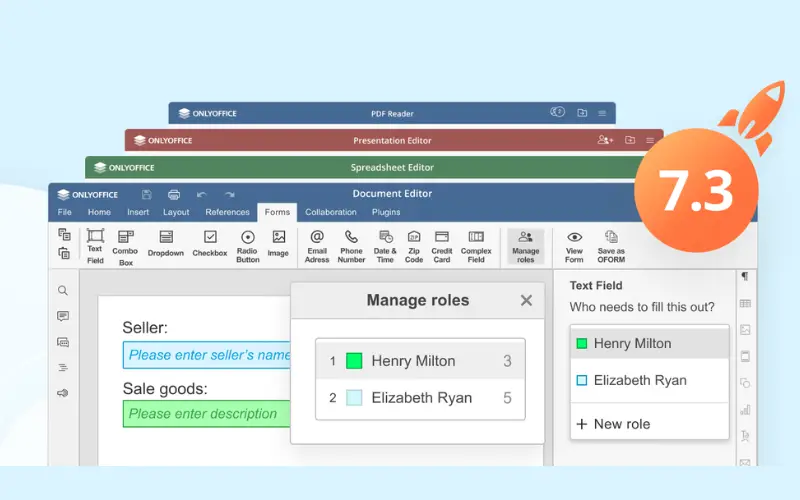 6. FreeOffice
FreeOffice is a versatile office suit developed by SoftMaker. It is a compilation of Wordmaker to edit and create text mashed files, a Planmaker for creating spreadsheets, and Presentations to create incredible slide shows. FreeOffice is compatible with open document file extensions and with industry-popular document types. It has a simple UI design with advanced features like pivot tables and comprehensive options.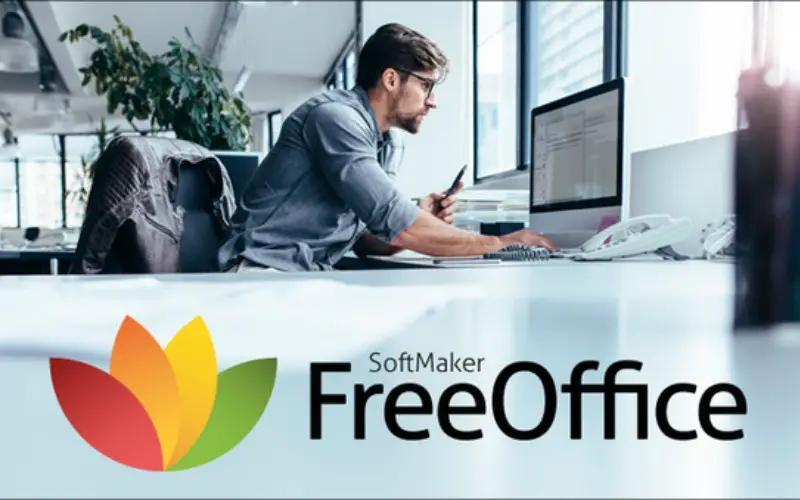 7. Etherpad
Etherpad is a comprehensive Text editor. Its online connectivity allows multiple users to edit the same file simultaneously without affecting an individual's outcome. It also supports advanced features paid software offers, like version history, commenting, and Track changes. It also allows you to file share, chat, vote, etc.
8. Zoho Docs
Zoho Docs is an online documentation software also used for collaboration purposes. Zoho Corporation developed it. It is an Office software designed for the individual to create business docs, tasks, and sheets and store them securely with Zoho cloud service. It also provides real-time collaboration with other clients. It is also available for smartphones and tablets.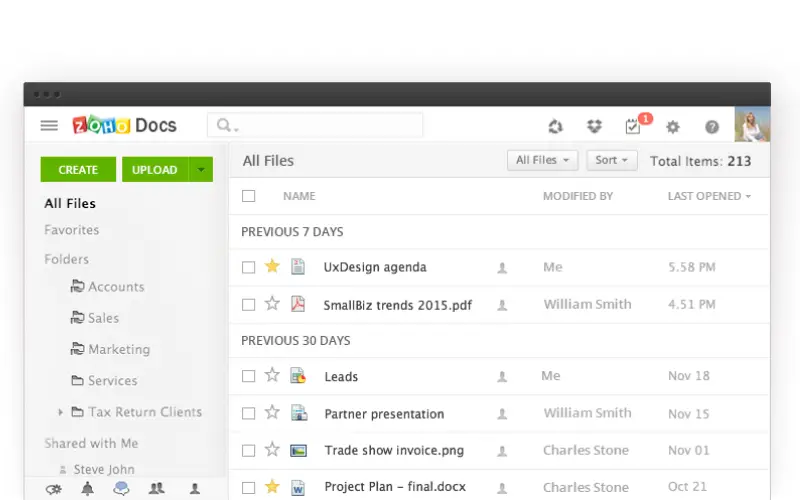 9. AbiWord
AbiWord is an open-source software with a text processing algorithm based on WYSIWYG, which means "what you see is what you get." What you see on the screen will be the output when you print it. It has various formatting options and a built-in spell checker for the text you write. It is a super lightweight Windows, Mac, and Linux application.
10. GNOME Office Suite
GNOME Office suite is an open-source software developed by GNOME Projects that contains a word processor, spreadsheet software, presentation software, and a drawing program. It is a lightweight and user-friendly software compatible with all Linux distributions. It supports multiple document formats and has a built-in spell checker.