There's a saying that goes by 'music is a universal language,' and that's true because when words fail, music speaks. Are you feeling low, sad, depressed, worried, or having a  bad time? The effective therapy that can calm you or lift up your mood is music. Friedrich Nietzsche,  a German philosopher says- "Without music, Life would be a mistake."  Indeed, it is present everywhere and at every corner of the world. It is something that can bring people together, something you can dance on and something that can heal a broken person.
1) Spotify
Spotify is recognized as the world's largest music streaming service app, with 365 million active users per month and 165 million who have paid subscriptions. The app is free but in order to unlock a few features, such as offline listening and  ad-free listening, you need to have a paid or premium subscription. This app offers more than 70 million recorded songs from all around the world  besides   local and international podcasts. You can choose or even create your own playlist. Users can easily find the music they are looking for by putting up a search for an artist, genre, or album. The best part is that  it is available on every device.

2) Apple Music
This app is especially an in- built feature for Apple users. The service was produced by Apple Inc. and the user gets a free trial for six months.  It also provides internet radio stations that stream 24 hours in more than 200 countries.  The users can gain access to  a variety of music in different languages. The company is currently investing in the production and purchasing of video content, both in terms of music videos and concert footage that would inevitably support music releases as well as web series and feature films. The main aim behind  this is to make the platform an all in one.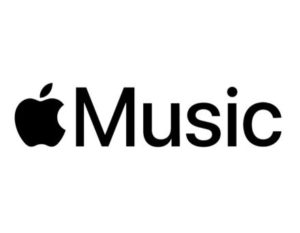 3) YouTube Music
Are you unable to find your music and  staying dependent on the browser for it? Here is the solution to all your problems. A music streaming service introduced by YouTube , it contains live performances, videos, remixes and official singles. Almost every piece of music is available on this service. Apparently, users can easily find and search their music accordingly. It is available on every device. Go get your own version and enjoy  your time while  browsing songs and videos hassle-free.
4) Google Play Music
You will find this music streaming service on almost every smartphone. Users can purchase tracks from the music store section according to their wishes and can play their stored tracks offline as well. Also, you can store up to 50,000 songs in your libraries  free of cost. However, the paid version will enable on-demand streaming of any music.
5) Amazon Music
Amazon is a  prominent name around the world and is notably a multi-tasking company. They now have a music streaming service that offers its users over 50 million music in high definition. It was the first music store to sell music without DRM (digital rights management) from the four major music labels (EMI, Universal, Warner, and Sony BMG). Currently, it has more than 55 million subscribers.
6) Tidal
Tidal has been awarded the best music streaming service from the year 2015 to 2020. The app has more than 70 million ad-free songs, and you can watch 250,000 high-quality videos including music videos, original content, exclusive live streams or events. You will get to experience high fidelity sound  along with hi-def video quality with Tidal. It offers two levels of service: Tidal Premium and Tidal HiFi.
7) Deezer
Deezer is a French online music streaming service that is available in more than 180 countries. It currently has 73 million tracks, 30,000 radio channels, and 100 million playlists.  It allows its users to listen to music from Universal Music Group, Sony Music, and Warner Music Group. You can also listen to podcasts on various devices, both online and offline. This service is available on almost every device.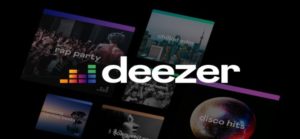 8) Mixcloud
Have you ever heard about a music streaming service where you can upload your stream audio? If not, then we would like to bring Mixcloud to your view. Here, you can upload your stream audio  besides downloading complete shows. On top of that,  it offers a wide range of music shows and is being considered as one of the best music streaming apps, where you can find your music and its creators as well.
9) Shazam
The Apple Inc owns Shazam, and this software is available on macOS, iOS, wear OS, watch OS and Android. It is an application that can detect and identify music, movies, advertising and television shows based on a short sample played and by using the microphone on the device.  Until now, there are over one billion installs and still counting. Shazam makes it easier for users  to find songs, artists, videos, and lyrics.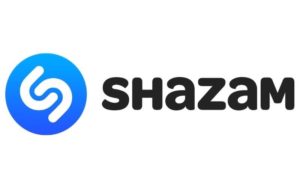 10) SoundCloud
This music streaming service provides more than 265 million tracks and offers high-quality audio. Here you can listen to unlimited soundtracks and can also share them with family as well as friends. It is in fact the world's largest music community of artists, audio creator's and DJs. Not only for them, but it is also an open global community for all which implies that anyone can record and upload any  music.