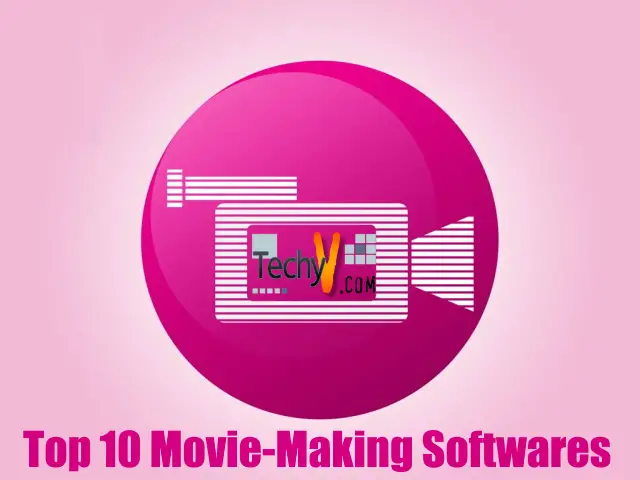 Movie making software is becoming popular as many people are interested in filming. From making YouTube videos to short films, many people are looking for good software to create their movies. They allow you to create and edit movies. Let's take a look at some of this software.
1. Adobe Premiere Pro
It is suitable software for windows. Professionals can use this tool. Try out the free trial available. It has many automatic functions that will guide you through this software. You can use any platform to edit footage of any format, which makes Adobe Premiere Pro very versatile. Editing can be done even from your phone, which increases accessibility. Integration with other apps is also simple, which makes it good movie-making software.
2. Final Cut Pro X

It is versatile software with powerful editing tools in it. You would find its interface very brilliant as it aids you in your editing. If you're an Apple user, then this is your app for making movies. It has Multicam editing effects that allow you to sync video for different angles. You can reduce noise in the video up to your preference. You can use advanced color grading to edit images and produce them in HD quality.
3. Corel VideoStudio Ultimate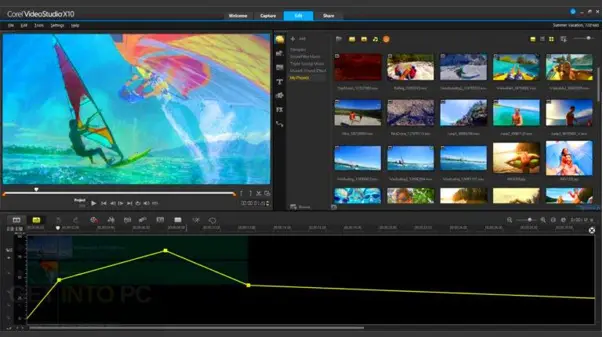 If you are looking for cheap software to edit your movies, then this is the one. Corel painter has a variety of brushes for you to add live painting to your video. You can use color grading color wheel for shifting color schemes of video. You can customize the editor panel to enhance the user interface. Apply many filters on a single clip to produce the effect of your choice. Explore a wide range of blending options to combine tracks.
4. Flimora9

Flimora9 allows you to create videos at a reasonable price. If you are a beginner, then this is your software. You can layer video clips with simple effects. If you want to add more details to your video, then I suggest you use this software. You can remove background noises using this software. The sound of the video can be made perfect by animating. The aesthetics of the video can also be changed. Fix problems in a camera like a camera-shake easily. Upload your film online and get comments.
5. CyberLink PowerDirector

If you are looking for professional movie-making software with powerful features, then this is your one. It contains a shape designer to add shapes for text and objects. Add graphics in motion and, titles can be placed in specific sections of the video. Produce videos in 1:1 square format which, allows you to upload the video onto YouTube and Instagram. Many templates are present for making videos.
6. Pinnacle Studio Ultimate

Pinnacle Studio has various features to aid you in your editing. If you want to add animated GIFs to your video, then you can use it. A split-screen video option is also available. You can freeze a frame to give importance to a scene. Edit unlimited video tracks. Three and four-point editing options are available.
7. Movavi video editor plus
It has various artistic effects. If you want to make stylish transitions, then use the numerous options available. Different fonts are available for you to add titles and text. It supports various formats. You can even make a photo slideshow. You can download it for free to make videos.
8. Vegas Pro 17

It contains multiple nested timelines to make your video editing experience easier. It has an efficient timeline workflow. Save its layouts in Windows. It is flexible with keyboard shortcut mapping. It allows video stabilization and motion tracking. It contains a smart clip to remove sections of a video clip.
9. Lightworks

It contains a professional video editing system. Its features can meet the needs of any user. You can perform the highest precision of video editing. If you are planning to upload a video on YouTube, then I suggest you use Lightworks. It supports all video formats and allows you to export to YouTube easily. Windows, as well as Mac operating system, supports this software.
10. Adobe Premiere Rush

If you are going to make a video using your mobile camera, then this is the software for it. Simply take a video, edit it, and upload it into social media like Facebook or Instagram. Use professional templates to make videos. Make changes to the color, font, and many other things in the video from anywhere.