Everyone is not capable of buying a powerful gaming PC but still, they can enjoy a variety of interesting desktop games. These underrated games comprise unbelievable quality and work smoothly even on low-spec PCs. Here, we will help to figure out the top 10 most incredible games that are compatible with low-spec PCs.
1. Among Us
Year Of Release- 2018
Developer- InnerSloth
Among Us is an incredible multiplayer game that is insanely addictive when paired with discord for voice facilities.  The game runs around the theme of survival and betrayal. It comprises a crew and the impostor who secretly hides amongst the crew. The imposter is a dedicated killer whose purpose is to kill the entire crew without revealing its identity. It is fun to witness arguments among the crew when they seek the culprit.
2. Old School Runescape
Year Of Release- 2013
Developer- Jagex
Old School Runescape belongs to an era where today's low specs devices were considered bossy. The old version of the game will take you back to those memorable initial years of e-gaming. However, you will face difficulty in the absence of a wiki hand but it is surely enjoyable.
3. Untitled Goose Game
Year Of Release- 2019
Developer- House House
Untitled Goose Game is indeed fun because it will leave you insanely laughing. It is primarily a stealth puzzler where you are granted the powers of a goose to manipulate surroundings to achieve objectives in the middle of an English village.
4. Portal 2 
Year Of Release- 2011
Developer- Valve
Portal 2 is considered one of the funniest and smartest source engine games. It is based on a fictional universe and comprises the first-person gameplay. The main character is Chell founds himself in a motel room and is guided by a personality core to escape the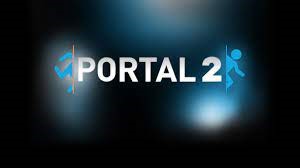 5. Minecraft 
Year Of Release- 2011
Developer: Mojang
Minecraft is all about a fictional world with 3D objects such as cubes and fluids that represents different material such as the stones, ores, trees, etc. The core of the game lies in the way the player picks and places the objects.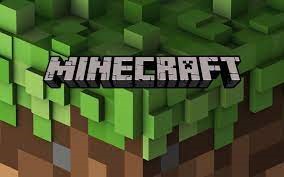 6. Stardew Valley 
Year Of Release- 2016
Developer: ConcernedApe
Stardew Valley is like living a farm life where you can create a vegetable empire, keep a check on neighbours, fall in love, and get settled. The game comprises extremely simple graphics that would effortlessly work over any computer.
7. Loop Hero
Year Of Release- 2021
Developer- Four Quarters
Loop Hero is similar to playing a long-forgotten VGA-era fantasy RPG. It is originally a simple game with unique strategy tricks that has been modernized in 2021. The game won't challenge your PC but your strategy skills.
8. Slay The Spire
Year Of Release- 2019
Developer- Mega Crit Games
Slay the Spire is none other than addictive card combat where most of the fortune depends on a lucky combination that would probably covert you into a murderous card god.
9. Into The Breach
Year Of Release- 2018
Developer- Subset Games
Into The Breach is based in the fictional world of the extreme futures where humanity needs to fight against Vek (monsters) for survival. The game enables the user to build a combat system for ease of coordination among their teams.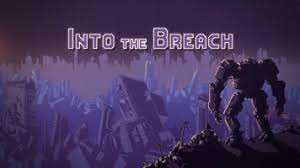 10. Civilization 5
Year Of Release- 2010
Developer- Firaxis Games
Civilization 5 enables users to build a strategy for the advancement of their nation for thousands of years. Here, each player is the owner of their civilization and contributes to its growth for gaining maximum attributes to win.