Microsoft is a legendary name in the field of IT that comprise a beautiful & engaging bouquet of software for almost every use. This software is now no longer limited to laptops, they are compatible with smartphones with utmost precision without the comprise of the mettle. Here, we will help to figure out the top 10 most brilliant applications of the Microsoft suite.
1. Microsoft Office Word
MS word is indeed at the top when it comes to popularity. It enables its users to illustrate, format, create, and edit the text as per the requirements. It also features the letter formats, content creation, linking associates, document sharing, themes, insertion of tables, images, & charts, and headers.
2. Microsoft Office Excel
MS Excel is remarked by its capability of data computation and précised formulas for calculations. It also features sheet creation, basic accounting, the creation of comprehensive reports, impressive filters & formats, formula charts, and much more.
3. Microsoft Office PowerPoint
MS PowerPoint could be your best companion if you want a perfect presentation. It enables users to add a wow feature to the work with the assistance of different mesmerizing features. It is updated with interactive and engaging components such as slide masters, triggers, motion features, animation, etc.
4. Microsoft Publisher
MS publisher enables its users to create visually pleasing greeting cards, business letters, certificates, etc as per the requirements. It also features impressive designs and objects such as graphics, text, & tables to modify the publications.
5. Microsoft Lync
MS Lync is essentially a cloud-based product specifically designed for communication via instant messages.  It also features link sharing Lync online scheduler. The user can engage the colleagues using Lync whiteboard and conduct successful virtual meetings via impressive tools
6. Microsoft Outlook
MS Outlook is determined to give a premium touch to your electronic mailing. It enables its users to collaborate, manage, and communicate emails with utmost precision. It also features profile customization, data merging, calendar creation, and task scheduling.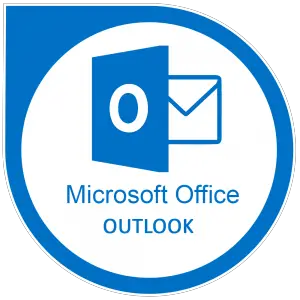 7. Microsoft SharePoint
MS SharePoint facilitates a trilogy of organization, storage, and sharing of data and also assist with website creation. It facilitates efficient collaboration, library coordination, efficient dissemination, document editing, calendar management, and list creation.
8. Microsoft OneNote
As its name suggests it is a one-stop solution for your notes which allows impressive creation and synchronization with basic knowledge. It enables users to efficiently transfer data, insert objects, format content, add or delete items, and apply textual effects to their work.
9. Microsoft Visio
MS Visio assists its user in the creation of impressive & accurate vector diagrams, graphics, and diagrams. It also features prominent tools for creation and customization. It is specifically designed to constitute a comprehensive report by using complex flowcharts, organization charts, and diagram networks.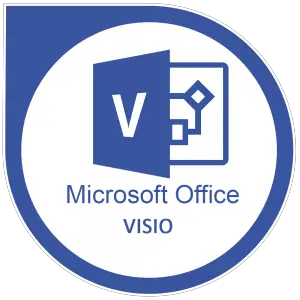 10. Microsoft OneDrive
MS OneDrive assists its users with file hosting services and enables them to synchronise and share files. It is also renowned for its promising feature of enacting as a backend for Microsoft Office.