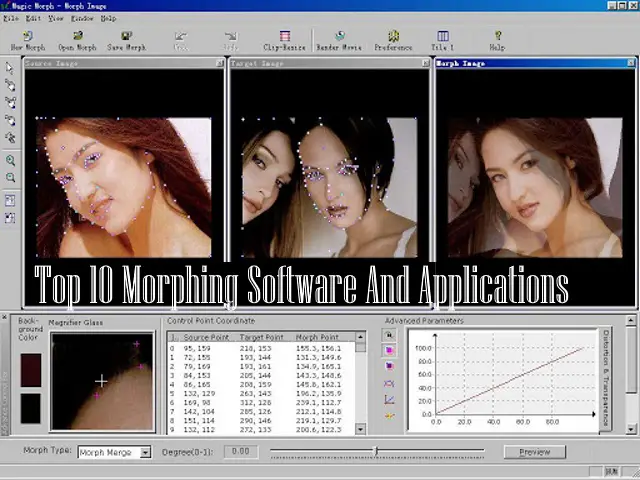 Morphing is a special effect created in pictures. It allows you to combine two images in such a way that one picture fades into another. Televisions use morphing between scenes. Form morphed images by marking key points on two faces and combining them. Give little commands in your morphing software, and get your image morphed.
1. Abrosoft FantaMorph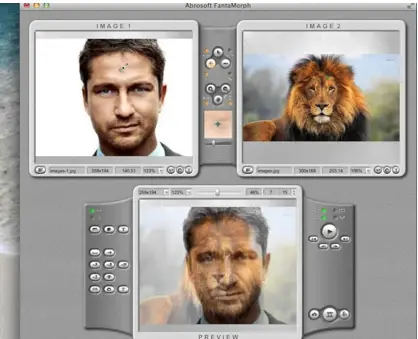 Want to morph images? FantaMorph will guide you to morph images. Work with this simple software to produce morphed animation effects for your pictures. Use the available tools in this software to add visual effects to any electronic document like advertisement or screen savers. Produce amazing images like a professional animation maker. It is possible to produce various formats of images as the output. Make changes to your picture easily through FantaMorph without using any additional software. You can create movies with multiple morphing images. You can even mix multiple faces into one. Select the key points in a face automatically and save you a lot of time using this software.
2. Morpheus

Get two pictures morphed through Morpheus. Upload your animations to social networking sites like YouTube. Morpheus has a gallery to allow you to share your work with others. Use the built-in email feature to share your morphs with friends and family. The advanced interface is available to work on multiple pictures. You can customize the interface. Preview your morphs before exporting them. A maximum zooming option is available for you to place your dots accurately on images. The timeline window is also present to view every frame in your morph. Full alpha channel support allows transparency. Control the timing of your morph at different segments of a picture using dot fade graphs.
3. Sqirlz Morph
Morph multiple images or videos using Sqirlz Morph. Beginners to professionals, anyone can use this software. Select the two images you want to morph and mark the transition points. Choose the format to export the image and get you a morphed image ready. You can export your morphed image as an animated GIF too. You can blend all the images simultaneously to create a morphed image. The smoothing option in Sqirlz allows you to edit a group of points. Get images saved as JPEG, SWF, or bitmap images. This software will be helpful for people in the film industry.
4. FaceMorpher

Create a smooth animated transition from one picture to another through FaceMorpher. Add stunning effects to your videos to make unique images. Get the points to create a transition in an image automatically through this software. You can use the spots if you wish. This fully automated software allows you to create your morphs without much difficulty. If you're a Windows user, then this is the software you need.
5. Etinysoft Magic Morph

Etinysoft Magic Morph is a morphing program that works in Windows only. Create smooth transitions using multiple images. Get to know this software better by playing with the sample morphs before creating your morphs. Learn how to use Magic Morph using the tutorial included with the program. If you're a beginner to morphing, then the tutorial will guide you to learn the process of morphing with this software. You can even animate your still photos into animations. A real-time preview is available. Give input and get output in various formats.
6. Morph Thing

Get to use the default morphs to get morphing done. Morph Thing is an online platform to morph your images, and you do not need to download this software. You can also upload your pictures and get them morphed with celebrities. This software will be fun to play around with, as you can simply click the morph button to get your output. It saves you a lot of time. There is also an option available for getting a morphed picture of your baby. Perform morphing with two images to produce the picture of your morphed baby.
7. Stoik MorphMan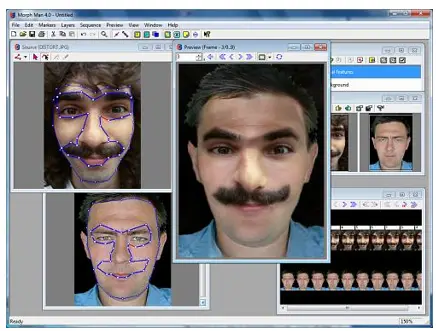 Get your high quality morphed images through Stoik Morphman. It uses an onion skin interface, which is user-friendly. Make use of the numerous blending and vector shape tools to get your morphed image done. Create a dynamic form of morphing here, which is video morphing. It has edge detection features and live-preview available. Use its motion estimation feature to get high-quality morphs. A live preview option is available to preview your images before you export them so that you can make changes. Perform video morphing using sequential morphing, which allows you to swap images. Use canvas to keep a background for your video.
8. Morph Age

Use Morph Age to morph and animate your images. Select matching features in your images to get a real-time preview of your morphed image. Use this software in the MAC operating system. It supports 64-bit architecture and has an interactive preview. Use its smart assistant for editing the curves of images effortlessly. Subpixel accuracy is available for fine-tuning the curves. Get to select the size of your image for export. An unlimited number of undo is available for you to go to any previous step. Include simple animation effects as well as complex ones. Select the time to display your animation.
9. 3Dthis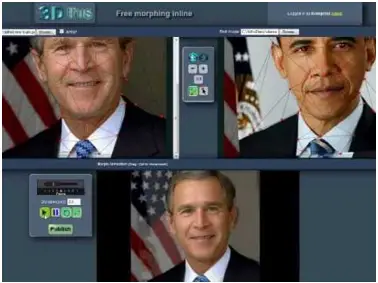 3Dthis is an online morphing platform for you to upload two images and get a morphed image. There are keys given to edit your images. Adjust the scale of the image, duration, and frame. Publish your image easily through this software. There are not many advanced features in this, and hence beginners can use this easily. However, if you're a professional, then this software will not be suitable to you as is does not contain many advanced features. The disadvantage of this platform is that you can morph only two images at a time.
10. MorphX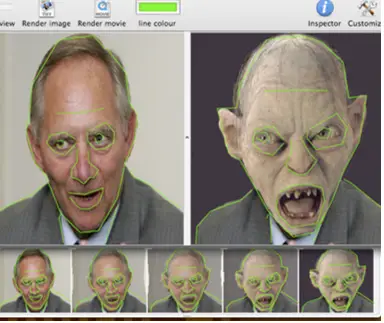 MorphX is an application available in the Mac Operating system. You can morph multiple images or videos together. Automatically detect the basic lines for morphing through this application. This feature allows you to create a smooth transition between images. Save your morph as an image or animation. Since its an application, it is accessible from anywhere and is very convenient to use. It is very cheap to install and use.