Nowadays, mobile phones have become an indivisible part of human beings. From children to adults, everyone is making immense use of various features empowered by mobile phones. In this modern era, everyone has to cope up with the new upcoming features of the technology. One such fascinating feature that can be used in mobile phones is spy software. Spy software records the data from the other mobile phone. This software helps to obtain all the data from the victim's mobile phone. Spyware can record calls, keep track of the messages, keep an eye on social media, and many more. However, several spy applications are available today in the market. Each spy application may have a distinct feature, but all of them work identically.
Let's have a look at some of these spy applications.
XNSPY:
One of the best spy applications is XNSPY. This app is best suitable for growing industries. XNSPY comprises of several characteristics. It has useful spying traits. Additionally, it is affordable for ordinary people. Through XNSPY, parents can keep an eye on their kid's mobile phone. Also, the manager of the company can spy the activities of its employees. Utilizing this app also helps an individual to control the WhatsApp of others without rooting. Users of Android and iPhone gadgets can use this spy software. With more than 30 characteristics, there is one drawback, i.e., XNSPY does not support desktop monitoring.
Flexispy:
Flexispy is again the best spying application in use today. This application is compatible with Android as well as iPhone devices. Like XNSPY, it has all the features in it. Moreover, it can keep an eye on the target mobile's camera. This feature may be the disadvantage of Felxispy. This application has several features as compared to any other spy application. But, the main shortcoming of this app is it requires rooting for Android and jailbreak for the iPhone, which makes it more expensive.
Spyzie:
Another prominent application for spying is Spyzie. The features of this app include recording text messages, chat history, search history in the web, GPS tracker, and several additional features. The promising benefit of this app is it does not require rooting for Android or jailbreak for iOS. Spyzie encompasses some outstanding quality features that other apps do not include. This feature makes SpyZie the most outstanding application for spying. Due to this extraordinary trait of Spyize, it is extremely costly. Another main and primary drawback is it cannot spy any deleted data.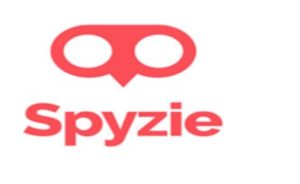 MobiStealth:
Here comes another best application for spying, i.e., MobiStealth. Unlike other software, the incredible benefit of this app is it is compatible with desktop monitoring. This trait of MobiStealth makes it an extraordinary mobile phone software. MobiStealth offers various characteristics at a very reasonable price. The features of this app include spying messenger chats, Snapchat, WhatsApp chats, google logging and several others. But, this application does not support website spying or contact spying.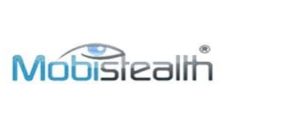 iSpyoo:
iSpyoo is one of the most popular spying apps used for Android and iPhone devices. The features of iSpyoo incorporate spying messages, video calls, voice calls, location trackers, email chats, search history on the web, etc. The most prominent trait is it allows us to govern the video calls on Skype. Additionally, iSpyoo can regulate three distinct target mobile phones with a single account. But, rooting and jailbreaking are mandatory. Apart from all the features, it allows a free trial edition for 48 hours.
StealthGenie:
Stealth Genie is yet another best spying application for Android and iPhone gadgets. In addition to android and iOS, it is also compatible with Blackberry. Its features include recording text messages, calls, email chats, location tracking, web history, etc. StealthGenie provides its features in three packages, namely, Basic, Gold, and Platinum. Depending upon the packages, the price of this software may vary. However, StealthGenie requires jailbreaking for iPhones.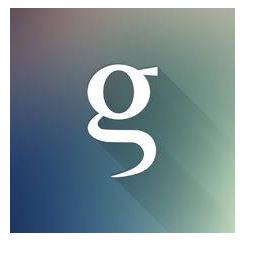 mSpy:
The primary use of the mSpy is done by the parents to monitor their kids. However, it is specially designed for the parents; it has very restricted features. It does not have any advanced features in it. The software, mSpy records text messages, email messages, web history, location tracker, contact information, etc. But, it does not allow recording voice calls. Further, it allows a free trial for seven days. Besides this, it expects the rooting for Android. Though mSpy offers a limited number of features, it is very expensive.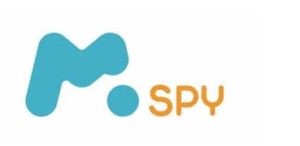 MobileSpyAgent:
MobileSpyAgent is outstanding spy software for mobile phones at a reasonable cost, including all the basic features of tracking. It includes the features of tracking text messages, call history, browsing history, location, videos, images, information about the apps, IMEI number, etc. Additionally, this spy software runs on Android as well as iOS.The advantage of using this software is it provides an easy way to handle. But, this app is restricted only to work on rooted and jailbroken devices.
AppMia:
AppMia is another good spy software for 2020. The biggest advantage of this software is it allows us to handle two devices at a time with a one-time license. AppMia also includes the basic tracking traits of viewing text messages, location, videos, calendars, etc. The great advantage of this software is it is compatible with Android, iPads, iPhones, Nokia mobiles, and Blackberry devices. But, this software is very expensive and does not offer a blocking option.
Highster Mobile:
Another top 10 spy software is a Highster mobile that allows us to record calls, steal cameras, viewing text messages, media, location tracking, emails, etc. This software runs on both Android and iOS. The stealth camera of Highster Mobile software makes it stand on the top place. It offers free upgrades forever. But, the considerable disadvantage is, there is no parental control, and advanced spying features.