The ability to manipulate matter at the nanoscale, or nanotechnology, have quickly become a ground-breaking field with the potential to completely transform several sectors. Nanotechnology gives us a world of opportunities for generating new materials, enhancing manufacturing processes, and developing cutting-edge applications across several disciplines by working with materials and structures at the atomic and molecular levels. In this article, we examine the top 10 astounding uses of nanotechnology that might drastically alter the course of human history.
1. Medicine And Healthcare
Nanotechnology have enormous potential for use in the medical and healthcare industries. Drugs may be precisely delivered to target cells using nanoparticle technology, boosting therapeutic efficacy and reducing adverse effects. Targeted medicines, early illness diagnosis, and personalized medicine may all benefit from the usage of nanoscale devices. Nanomaterials can also be used to make sophisticated prostheses, scaffolds for tissue engineering, and diagnostic biosensors.
2. Electronics And Computing
The persistent advancement of computing technology has been driven in part by the ever-shrinking size of electrical components. By allowing the creation of nanoscale transistors and memory devices, nanotechnology is advancing this miniaturization. The development of quicker, more effective, and more integrated electronic devices has shown promise with the use of carbon nanotubes and graphene-based materials. Additionally, quantum computing, flexible electronics, and energy-efficient displays might all benefit from nanotechnology.
3. Energy Generation And Storage
By enhancing energy production, storage, and conservation, nanotechnology has the potential to revolutionize the energy industry. Solar cells can become more cost-effective and able to capture a wider variety of sunlight by becoming more efficient thanks to nanomaterials like perovskites and quantum dots. Additionally, thanks to nanotechnology, large-capacity batteries may be made that are lightweight and have quick charge periods. Nanoscale coatings and filters can also increase energy efficiency in buildings and automobiles.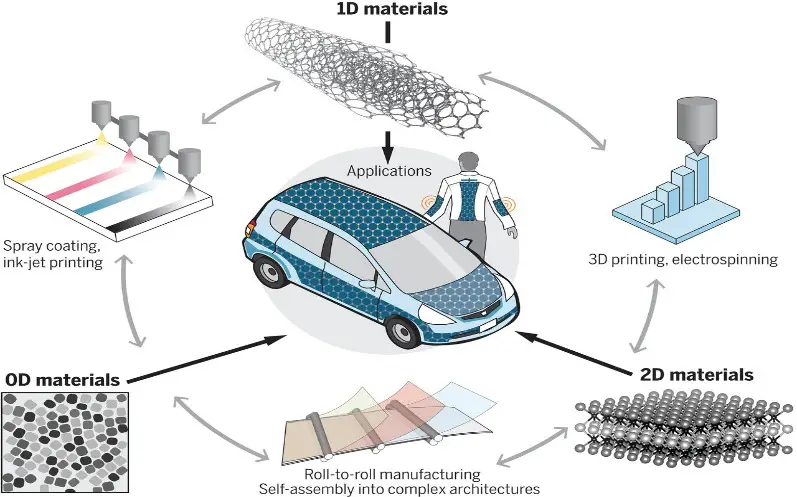 4. Environmental Remediation
Nanomaterials are perfect for applications involving environmental cleanup due to their distinctive characteristics. Nanoparticles can be employed as extremely effective filters or catalysts to remove contaminants from water and the air. Nanotechnology-based sensors can identify toxins at very low concentrations, allowing for efficient environmental quality monitoring. Nanomaterials are also being investigated for eradicating air pollution, purifying wastewater, and cleaning up oil spills.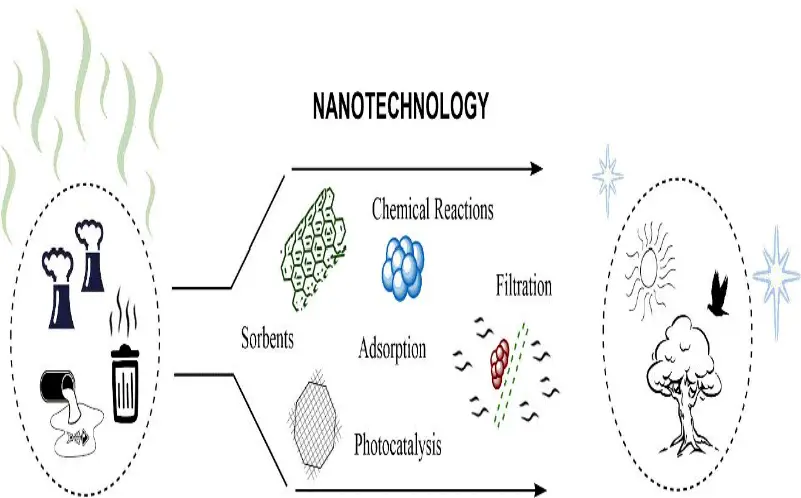 5. Agriculture And Food Safety
Agriculture and food production might be revolutionized by nanotechnology. Nanosensors can monitor the health of plants and soil as well as look for dangerous diseases, enabling more precise and sustainable agricultural practices. Nanomaterials can be employed as intelligent delivery systems to lessen the environmental effect of fertilizers and pesticides. Additionally, by strengthening packaging materials with antibacterial capabilities and prolonging the shelf life of perishable foods, nanotechnology might enhance food safety.
6. Water Purification And Desalination
A major issue facing the entire world is access to clean water. Innovative approaches to desalination and water filtration are provided by nanotechnology. Seawater and polluted water may be safely consumed thanks to the use of nanomaterials like graphene oxide membranes and nanofibers, which are excellent at removing pollutants and salt particles. Nanotechnology-based water treatment methods show significant potential for tackling challenges of water shortage due to their high efficiency and low energy needs.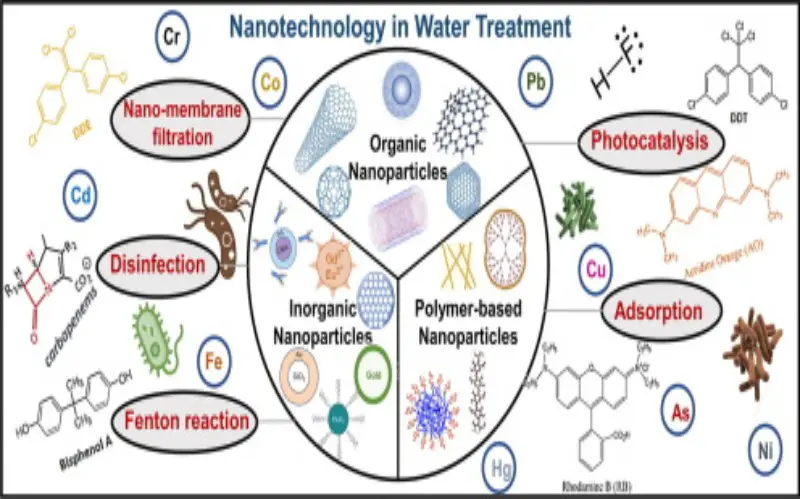 7. Manufacturing And Materials
Manufacturing techniques and materials are about to undergo a revolution because of nanotechnology. Nanoscale coatings and additives can improve the usefulness, strength, and durability of materials, resulting in lighter, more robust products. For the aerospace, automotive, and construction industries, nanocomposites are being developed. They offer greater mechanical qualities and increased fuel economy. Additionally, nanotechnology permits precise control over the creation of nanostructures, enabling the creation of novel materials with distinctive features.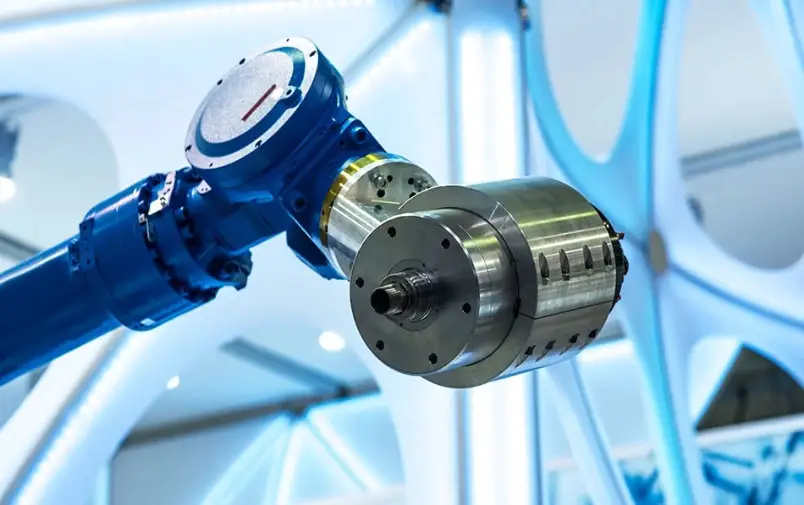 8. Environmental And Structural Monitoring
Sensors and monitoring systems based on nanotechnology provide real-time information on environmental conditions and structural integrity. Tiny, wireless nanosensors can be included in bridges and buildings to detect corrosion, tension, or structural damage. These sensors can also track temperature, humidity, and air quality, which enables effective resource management and early warning of any dangers.
9. Clothing And Textiles
The fashion industry is embracing nanotechnology, which is changing how clothes and materials are made. Fabrics with improved qualities, such as stain resistance, water repellency, and UV protection, may be created using nanofabrication processes. To make fabrics antibacterial and self-cleaning, nanocoatings can be used. Additionally, nanotechnology permits the creation of intelligent fabrics that may react to environmental cues, track health indicators, or produce energy.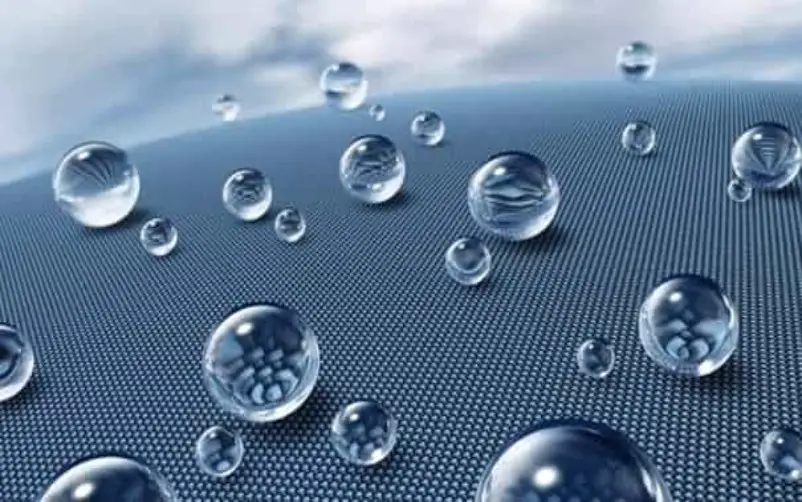 10. Space Exploration
By overcoming the difficulties encountered in arid regions, nanotechnology has the potential to revolutionize space travel. Astronauts' and spaceship parts' health may be monitored using nanosensors. Nanomaterials that are strong and light can be used to build spacecraft that are more reliable and efficient. Propulsion systems based on nanotechnology may enable more rapid and affordable interplanetary travel.