RAM (Random Access Memory) is not a new term for PC users and is primarily a storing location of OS & application. It is impressively faster than SSD, HHD, & Oran optical drive. The most prominent difference is that the RAM temporarily stores data until the PC is functioning, it loses all the data once the PC is turned off and regains it again when we turn the PC on.
Here, we will help to figure out the top 10 leading manufacturers of computer RAM across the globe.
1. Corsair 
Corsair is an American giant that started its journey in the year 1994 from Fremont city of California. The corporation is responsible for the manufacture of efficient and quality RAM for a wide range of products.
2. G.Skill 
G.Skill International Enterprise came into existence on the year of 1989 and originally originated from Taiwan. The corporation is remarkably recognized for A1-quality RAMs and impressive high-end PC merchandise.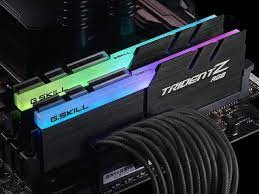 3. Micron
Micron came into existence in the year 1978 and was inaugurated under the prominent quadrant of Ward Parkinson, Dennis Wilson, Doug Pitman, and Joe Parkinson. The company is a leading shark in the water of hard drives with its expertise in flash memory, SSD, and DRAM.
4. OCZ Storage Solutions 
OCZ Storage Solutions originally originated from San Jose, California and started its journey as OCZ Technology Group in the year 1983 under CEO Mr Ralph Schmitt. The corporation is currently recognized for its A1-quality SSD that are supplied globally.
5. Muskin 
Muskin is responsible for producing high-rated RAM. The company is focused to achieve global standards via performance enhancement. The corporation originally originated from Eaglewood, Colorado.
6. Kingston 
Kingston is a renowned American giant headquartered in Fountain Valley of California. This corporation has remarkably extended its logistic services in prominent nations such as Taiwan, the United Kingdom, China, and Ireland.
7. Hynix 
Hynix originally originated from South Korea and started its journey as Hyundai Electronics Industries in the year 1983 under the SK group. However, later it renamed itself Hynix and made a remarkable name in the sector of semiconductors. It is responsible for the manufacture of the A1 quality DRAM that is supplied around the globe.
8. Transcend 
Transcend originally originated from Taipei, Taiwan and turn into a giant manufacturer of quality memory devices such as RAM. The corporation also has expertise in handy media players, high-quality audio players, decent graphic cards, and hard drives. The corporation came into existence in 1988 and was inaugurated under Mr Peter Shu.
9. Samsung 
Samsung is a leading shark in the ocean of consumer electronics that originated from South Korea. The corporation has expertise in hardware and electronics with versatile products. The corporation came into existence in 1938 and was inaugurated under Mr Lee Byung-chul.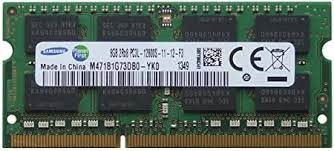 10. Lenovo 
Lenovo is impressively dominating the e-world with its high-quality products and affordable pricing. The main headquarter is situated in the heart of China i.e. Beijing.  The corporation came into existence in 1984 and was inaugurated under Mr Liu Chuanzhi.