Income tax return software allows you to pay tax correctly. It will enable you to pay your tax on time and get refunds back in an easy manner. Various software is available to help you in the tax filing and tax return process.
1. CompuTax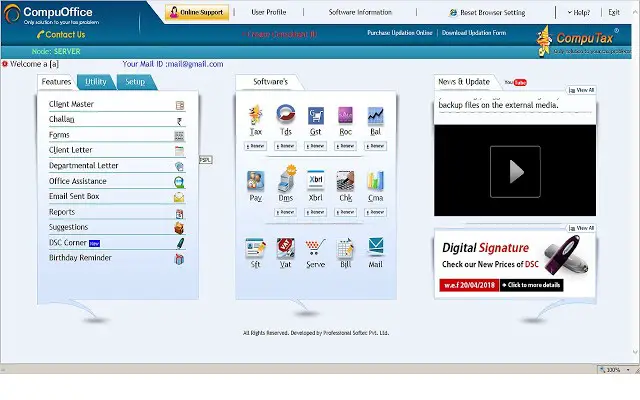 CompuTax is a tax software that makes work automatic for a professional. This software provides Digital Signature Certificates(DSC) of all types to make the tax process a secure one. The concept of computerized tax return is available in this software. It satisfies the requirements of users that pay taxes. Income Tax Department uses this software to return tax. Get technical support from trained professionals.
2. Monarch I-TAX Software

Monarch I-TAX Software in income tax software. It contains built-in technology to enhance the speed of tax calculation. This software follows the guidelines Income Tax Laws of India. This software gives you quarterly statements to know about your tax amount. This software imports data from the income tax website. Import data from this software using excel sheets.
3. GEN e-TDS

GEN e-TDS is an income tax software that offers features like Income Tax Calculation and Income Tax Return filing. Calculate interest and manage challans using this software. Users can calculate the tax return amount and penalty with late filing fees. This software calculates the salary every month to see the amount of tax the person needs to pay.
4. Wolters Kluwer Direct Tax Online

Wolters Kluwer is a tax software that provides tax and accounting solutions. This software supports your tax obligations. It also provides tax solutions for corporations. Grow our business using this software as it caters to the needs of an individual or a company by automating tax information. This software streamlines workflow and gives financial reports.
5. Saral Income Tax

Saral Income Tax return software prepares income tax returns and uploads them onto the website. Login into the website and view the tax details. Verify them know the status of your tax using this simple application. This software contains an in-built billing module to update tax billing details. Get bills according to the service you access. Prepare tax reports by exporting data to audit report modules using this software.
6. KDK Software

KDK Software is a tax software that contains a direct E-filing facility that automatically fills forms. Upload the files onto the website easily. Create an account for yourself and view the website at any time to get tax details. This software prepares tax return forms. Get advance tax estimation report and calculate billing information. Make e-payment of challan and download widget facility to get updates from the email box.
7. Stacos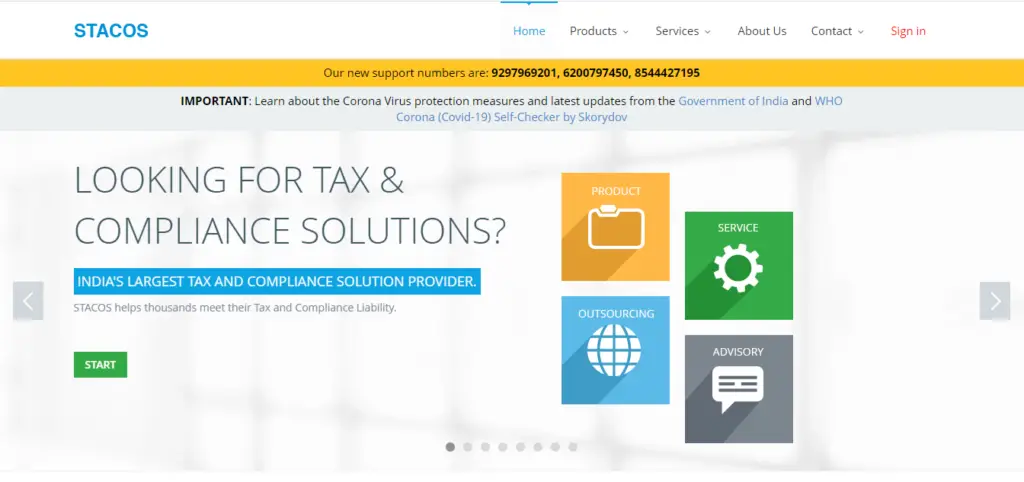 Stacos income tax software contains cloud-computing features. It is accessible from anywhere. Audit forms and get access to web services easily using this software. E-filing gateway is available for you to upload files and get tax return information. This software generates error-free tax returns. It even processes large taxes quickly. Get alerts when you receive notices from the tax department.
8. LegalRaasta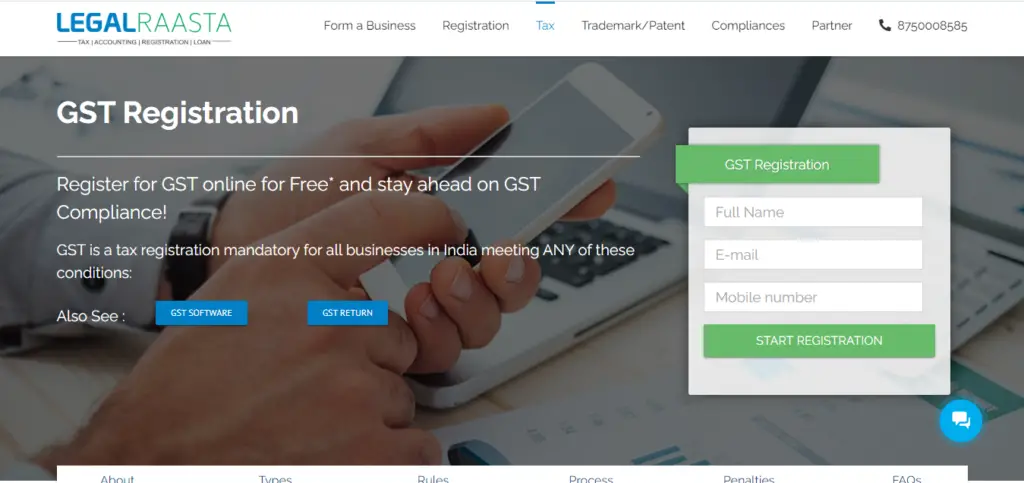 LegalRaasata is an income tax return software that contains the largest tax filing portal in India. This software ensures there are no errors in income tax returns so that income tax refunds do not have any trouble. This software is easy to operate and saves you time. It is very accurate and helps to track refunds. This software carries losses forwards so that you can settle them using future income.
9. TaxCloud India

TaxCloud India is a tax software that allows users to file their income tax-efficiently from anywhere. It analyses the data that users enter to find the appropriate form for them to fill in. The backup system of this software is advance such that it keeps a record of all the income tax reports and tax return information. This software can handle multiple users at the same time as multiple logins from a single account is permitted.
10. Monarch I-TaxNxt
Monarch I-TaxNxt is an income tax filing software that performs income tax return preparation too. You can import data into account statements easily using this software. Get all your reports in Microsoft Word or PDF. Set parameters in this software according to your requirement to file taxes. Compute taxes for a range of years according to your needs.