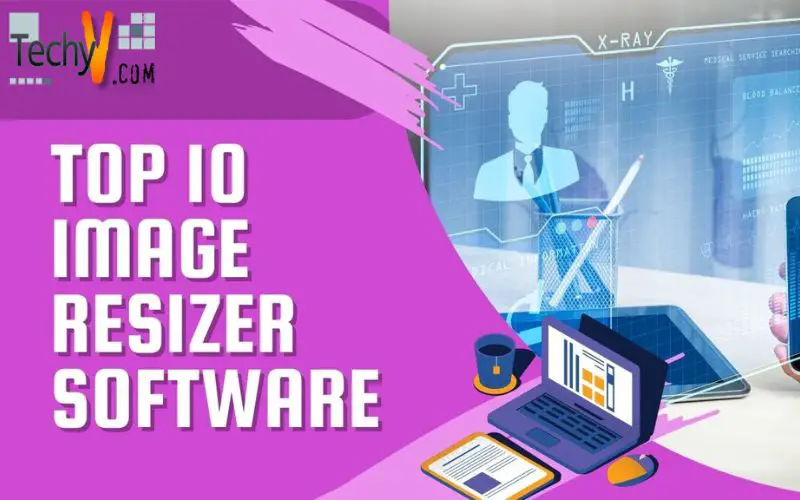 Image resize software is available to make changes to the size of images without changing the quality of the image. You can flip and rotate the image using this software. Work on multiple images at the same time. Resize images without making changes to their quality using image resize software.
1. Colorcinch
Colorcinch is a free photo editor that comes with an easy-to-use photo resizer, you can quickly adapt your photos to any size. Just define your custom dimensions and the image resizer will make the adjustments instantly. You can download your resized images in different formats to use offline or on a social media page. The tool is packed with free features and tools to create impactful customized photos.
2. B.I.R.M.E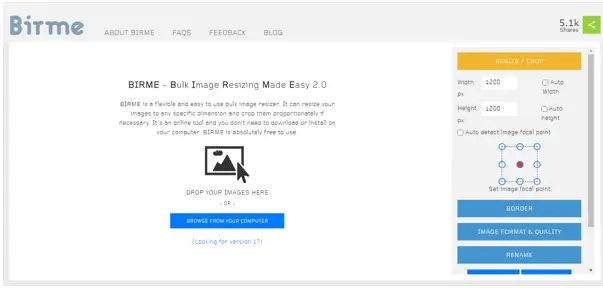 BIRME means bulk image resizing made easy. This software is free, easy-to-use, and helps to resize your image to any dimension. You can crop images in the proportion you desire. You do not need to download this tool as it is an online tool. Drag and drop your image into this website or browse for your image to transfer it into this tool. Resize your image and save it as ZIP or a file. You can save images you resize in bulk.
3. ResizeImage.net

ResizeImage.net is an image resize software that allows you to resize your image easily. Upload an image of a maximum of 100MB into this tool. Upload the image in JPEG, PNG, or GIF format. This website can compress, crop, and rotate your images. Resize your image by a certain percentage or use specific dimensions to resize your photo. You can choose to keep the aspect ratio in resizing by checking the box if required.
4. Adobe Photoshop Express

Adobe Photoshop Express helps to resize your pictures. Adjust the size of your image to use it in social media or for printing. Upload your image in JPG or PNG format to resize it. Type the dimension you want to resize your image or choose a percentage to scale your image. Save or share your image to use it anywhere. Customize your image in a few clicks and choose the perfect size for social media.
5. Simple Image Resizer

Simple Image Resizer helps to resize the image to the dimension you prefer. Select an image from the computer and select the way to define the size of your new image. It can be in the form of percentages or dimensions. Select the percentage and resize your image. If you select the dimension, then enter the width and height of the image to resize it. Resize images so that you can attach them to emails easily.
6. Photo Resizer

Photo Resizer helps to resize images. Drop the image you want to resize into the online tool. Resize the image to the size you prefer. You can even crop the image and save it in any file format you desire. This tool resizes images for social media sites like Twitter and Instagram.
7. I Love IMG

I Love IMG is a software that performs various functions, which includes resizing of the image. You can select images from Dropbox and Google Drive into this tool. Resize images of JPG, PNG, or GIF format. Define the height and width you prefer in pixels. Change the image size accordingly. You can resize images in bulk using this software.
8. ResizePixel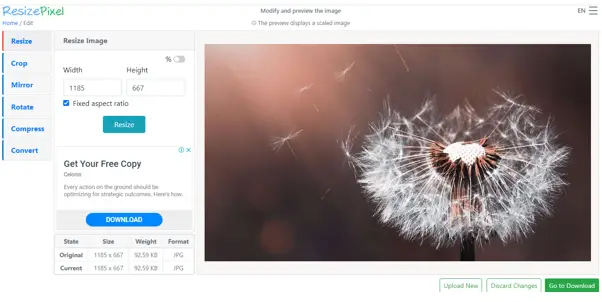 ResizePixel is an image resize software. This software is a free online image editor. Resize, crop, and convert your image using this software. Try editing a sample image if you are new to this software. Learn how to use this software using the sample edit. Resize an image to a specific size in pixels using this software. Resize the image such that it fits into the screen of the viewer.
9. Bulk Resize Photos

Bulk Resize Photos is online software that resizes images quickly. Drag-and-drop images into this software to resize them. Resize photos in bulk and convert them into various formats of your choice. Resize up to 150 images in one minute. In your device itself, this software can resize and compress images without transmitting it to any server.
10. Rsizr

Rsizr is an online image resize software that manipulates files of different types. This software has a user-friendly interface, and it allows you to resize and rescale images easily. Get high-quality images even after resizing by suing Rsizr. Make sure that the details in your image remain the same even after resizing. You can even create panorama sized images from the normal images you take using this software.