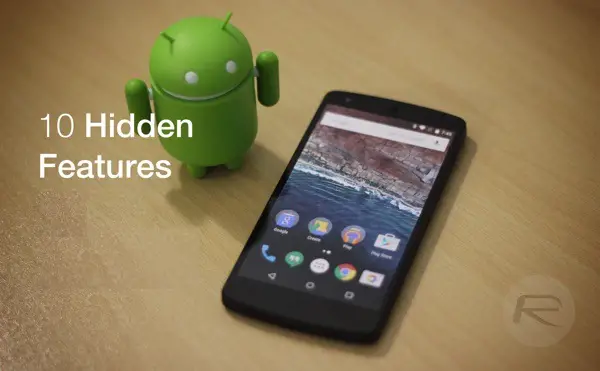 We are in the digital age. People are dependent on technologies for daily use more than ever now. And the best friend of a person is becoming their most prized possession – the smartphone. Be it Android or iOS or any other operating system, smartphones are reaching farther and wider now. You'd think that since so many people have smartphones now, there would be nothing you don't know about your phone. Well, then be prepared to have your mind blown.
Here are the 10 features of your Android device you didn't know existed.
Remote Security
Did you know that you can locate, track and even erase your phone remotely from a computer? Just find Android Device Manager in the Settings tab. By checking Android Device Manager, you can decide which apps to give administrator privileges and if you somehow lose your phone or it gets stolen, then you can locate your phone by going to the Android Device Manager page. From there you can either erase your phone completely or lock it.
Cramped Notification Bar
Quick notification bar of the Android is a very good feature of looking at your notifications without actually unlocking the phone. This bar can sometimes get cramped up with the notifications which you don't really care about that much. To get rid of these, just hold the notification for sometimes. A setting icon will pop up and then you can decide whether that notification should come up in the notification bar or not.
Record your screen
If you ever wondered how do, they make those tutorials on a mobile phone then fret not. It's not that difficult after all. Since the release of Android Lollipop, you can record what's happening on your screen without having to root your phone. There a ton of apps online which allow you to do that. Our recommendation is to use the app Rec.
Contrast screen
It becomes difficult sometimes for people with weak vision to read what is written on the screen. For normal people, too, reading at night can become tedious and you have to squint your eyes in order to read in between all that brightness. Thankfully, there is an option in the accessibility menu where you can choose High Contrast Text so that the words appear more clear and crisp.
Smart Lock
Granted that locking your phone is very important to fend off some potential thieves from clearing their hand on your phone. But sometimes you don't need to lock your phone. For instance, when you are in a familiar environment like your home. By going to the security menu and selecting the Smart Lock option, you can actually add a trusted place, trusted device and even a trusted face so that next time your phone gets in connection with any of these, it would not ask for any lock pattern or password.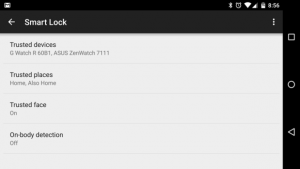 Better than Bluetooth
Sending files through Bluetooth has become ancient now. If you are still doing it then you need to step into the Wi-Fi direct wagon. Wi-Fi direct has exponentially greater speed than Bluetooth. All you need is an app, like SuperBeam, to send multiple files at a time via Wi-Fi. The speeds cap up to 30 Mbps and more.
Prioritize your Notifications
You can actually control which notifications your phone will show and when. It is a very handy feature of Android which comes in use in places you would not expect. There is an option called Priority when you open the notification bar. In this option, you can select which apps will notify you when you have this on. This way, instead of your phone buzzing at every little notification, it will only ring for those apps you give clearance for. You can even set up the time duration this will be on, for example, you can switch to the Priority mode when you are in the office, set up a time limit and when you go out the office it will automatically turn back off.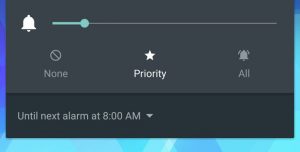 Silent Ring
There are times when your phone is not lost but is only hidden somewhere and you are unable to find it because you switched to the Silent mode on your phone. At these times, calling your phone doesn't work as you won't hear it. You can make use of Android Device Manager here also. By logging into the account, you can actually set your phone to ring even if it in silent mode.
Get your Phone Back
Not the whole world is a bad place. There is still some humanity left and good people are there who will return your phone if they find it. But how will they know it is your phone? Simple, just place your contact information on the lock screen so that when someone finds your phone they can contact you and return your phone. You have to find the Owner Info option in your phone. It is generally inside the Security menu or the Lock Screen menu in some customized phones.
Keep a check on your Background Data
You might be knowing about the Android data usage menu which shows you how much data you have used from a given point of time. You can limit your phone to use data to a certain point and can also set a warning point when it notifies you that you are near to exhausting your data. What you might not know that even after you put your phone to sleep or let it sit idle, some apps use your data in the background to function. It can be a huge problem if you are on a limited data connection and need every bit of that data. So, under that same option, you can see which of your app uses the most data and you can decide whether the app works in the background or not. It can prove really helpful in saving you those extra precious data you might need some time.