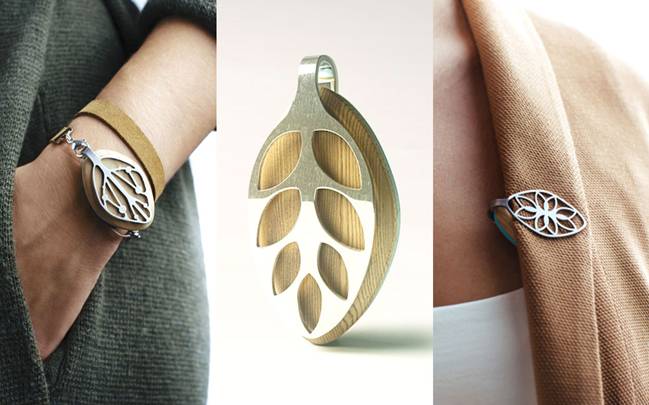 The best tech gifts for mom are the ones that make her life easier and happier. We've rounded up some of our favorite pieces of tech that moms will love. If there's a new mom in your life, she'll appreciate these useful gifts geared for new motherhood. And good, old-fashioned flowers are never a bad choice. The stereotype goes that moms are tech-illiterate, but as tech goes more and more mainstream, that's not the case anymore. Any mom, tech-savvy or not, can appreciate a good gadget that makes her life easier and happier. Whether the mom in your life is a bookworm who loves to read, a fitness fanatic who enjoys a good workout, or a new mom who wants the best for her baby, we have a tech gift for her.
1. Philips Light Alarm Clock
You could give her an alarm clock that uses light to wake her up gently. Moms work hard and frequently have to get up early. Just because she has to get up before the sun comes up doesn't mean she has to wake up to the blaring of an annoying alarm clock. Philips makes a lovely alarm clock that gradually illuminates to mimic the sunrise and gently wakes her up. The light alarm clock also shows the time and has customizable sounds, allowing her to wake up refreshed and ready for the day.
2. PopSocket
It's time to get her a fun phone grip. PopSocket grips are a great way to add personality to a boring phone or case, and they look and feel generic until we put our stamp on them. PopSockets offers hundreds, if not thousands, of unique phone grips in a wide range of materials, colors, and patterns. Whatever your mother's preferences are, you'll be able to find a style that complements her taste and personality. PopSocket grips, in addition to being super cute, make it easier to hold a large phone comfortably, provide a better grip, and double as a tripod for watching clips or sharing images with others.
3. Felix Gray's Glasses
It's a pair of blue-light-filtering sunglasses. We all spend a lot of time these days staring at screens that emit harsh blue light, which can cause eye strain and disrupted sleep patterns. Fortunately, Felix Gray makes fantastic blue-light-blocking glasses for people who don't need glasses at all, as well as those who need reading glasses or prescription glasses. The company employs blue-light-filtering lenses. Its ordinary pairs look like regular glasses with no visible yellow tint, but the special sleep glasses have yellow cast lenses. They do, however, block even more blue light, making them ideal for late-night reading.
4. HP Sprocket
Purchase a mobile printer for her smartphone. Most moms are shutterbugs who enjoy taking photographs, and most shutterbugs want to print their photographs. A mobile printer that prints photos directly from a phone is a great gift in the age of smartphone photography. HP's Sprocket is the best to buy because it's simple to use, inexpensive, and produces high-quality prints.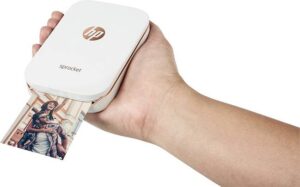 5. Withings Steel HR
It's a watch that looks like a classic timepiece but contains a lot of intelligence. If your mother isn't a fan of smartwatches with screens but still wants a watch with some smart features, the Withings Steel HR is the watch for her. It has the appearance of a regular watch, but it also has a heart rate monitor and other sensors to track activity and sleep. Notifications from selected apps also ping the Steel HR. The watch has a small screen at 12 o'clock, so she can see the time, date, metrics, and incoming notifications when she presses the button on the side.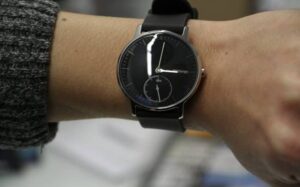 6. Google Home Hub
A thoughtful gift that will bring a smile to her face every time she sees it. It's a smart speaker with a screen that shows her favorite photos. With a simple voice command, the Google Home Hub with its smart speaker and a smart display can show Mom the weather, her calendar, her commute, her favorite photos, or any number of YouTube videos. She can also ask Google Assistant any questions she has.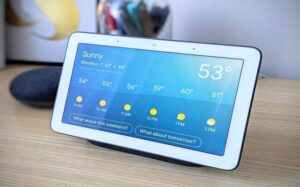 7. Security Camera
Moms are concerned about everything; when she goes out, she is concerned about the security of her home, so she rarely goes out and spends time alone. However, if her home's security is guaranteed, she will be able to manage both the thingy-going out and looking at her house. A security camera can help in this situation. It's simple to use and records everything that happens in Mom's house while she's away. She'll get alerts when motion is detected, she'll check in on things to see a live feed in the app on her phone, and she'll even be able to communicate with whoever is in the house, whether it's the family dog, cat, a known person, or an intruder.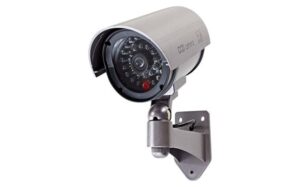 8. Kindle Paperwhite
For moms who don't like hard copy books, as well as moms who don't have much time to read or who work and travel. For most people's needs and budgets, the Kindle Paperwhite is the best ebook reader. It has a storage capacity of thousands of ebooks, is waterproof, and is reasonably priced. She no longer needs to carry heavy books with her; she can read while traveling and in her spare time.
9. A Robot Vacuum Cleaner
Cleaning is the most difficult and time-consuming task. Children are unaware of this and continue to wreak havoc on the environment. Moms get tired of cleaning all the time. Because the robot vacuum cleaner will do the cleaning for her, this will be the best gift. It can clean rooms on its own, avoid obstacles, and returns to its charging base when finished.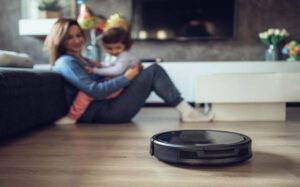 10. A Piece Of Smart Jewelry
This clever piece of jewelry will not only enhance your mother's appearance, but it will also serve as a tracker. Bellabeat is unquestionably our favorite smart jewelry brand. Both the Leaf Urban and the Chakra are lovely pieces of smart jewelry that can be worn as pendants on a necklace or as clothing clips.  If your mother prefers, then she can wear these Leaf Urban bracelets. Both models track physical activity as well as sleep quality. The app can be use by your mother to track how much water she drinks, her menstrual cycle, and her mindfulness minutes.