Mobile gaming is improving at a great speed than anything else and when it comes to Android gaming it's getting even bigger each month with some new exciting games coming to Google Play. In future, it will even touch a new height when all new titles will add up to the team. 2018 has started with some delightful games which are grabbing everyone's attention and seeming to rule the gaming market through the upcoming months. Here is a list top 10 Games for Android in 2018.
Jellynauts:
Jellynauts is the new game created by Yodo1 games which is a hack and slash game. You can battle with your teammates against the opponent in 5vs5 battle mode. It's a free game. All the weapons here are free as well to unlock. It's still in beta though.
Gunstar Heroes: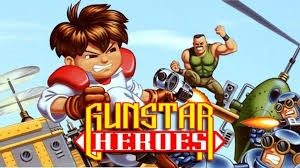 SEGA never disappointed with its games. Gunstar Heroes is an action game with lots of levels to clear and it includes boss fights as well. It supports multiplayer gaming. You can choose your weapon and create your own arsenal. It's a free to play the game.
Portal knights:
Portal Knights is a sandbox action RPG. The gameplay is amazing and you can travel to another world which seems quite interesting. You can craft, combat, and use armories and various weapons of your choice. Multiplayer option is available and it costs $4.99.
Rusty Lake Paradise: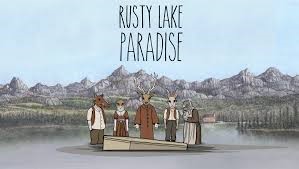 It's a new point and clicks game of the Rusty Lake series. Great narrative, improved gameplay, intense objects make the game very interesting. It sets on an island where plagues take place. It costs $2.99.
Vignettes:
It's the latest game created by Noodlecake Game. It's a unique puzzle game with a very little storyline. You can rotate objects and solve puzzles. There are various kinds of levels and objectives to complete. The graphics of this game is quite amazing. It costs $2.99.
Prizefighters:
It's a new boxing game featuring some similar graphics and mechanics of some old school games. You just have to fight a person in the ring which is quite intensive. Customization is available in the game. The game is absolutely free.
Monument Valley 2: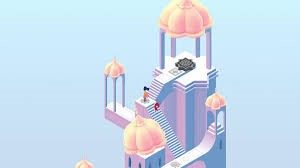 It's a sequel to the famous puzzler Monument Valley. The gameplay and the graphics are quite same. You have to reach the goal by manipulating all the constructions. There are optical illusions which make the puzzle more interesting. It costs $4.99.
HQ Trivia:
It is a very popular quiz game loved by everyone. The iOS version released in last summer but the android version is supposed to come out at the beginning of this year. Players can play for real money where they have to answer 12 questions and they can win via PayPal. It's entirely free.
Geometry Dash Subzero: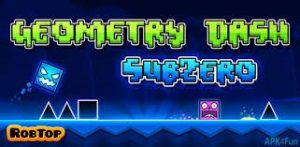 It is a latest entry in the plat former franchise. The runner and plat former mechanics make it a good combination and the rhythm makes it more exciting. There are a lot of levels, good soundtrack and practice mode. It is a free game.
Bridge controller Portal:
It is a puzzle game where you have to construct bridges by using some cool characters. Visually it is very rich and also it belongs to the popular Portal franchise. There are obstacles and dangers to overcome. It is one of the candidates for the GOTY. It costs $4.99.