Are you a fan of the Avengers? Well, this article is going to give you super-hero powers that you can imprint in your body or fill inside your room. Get the superpowers and abilities of a superhero from using the following top 10 splendid gadgets.
1. IRON MAN EXOSKELETON:

The Exoskeleton is an Iron Man's cave built a suit that lifts weighty foods and other military supplies. The suit comes with a helmet and communication gear, and it even flies and shoots. The developers of the suit enhanced the ability of basic robotics. The suit makes even the weakest soldier the powerful soul on grounds.
2. PYRO FIRE SHOOTER:

Pyro is a high-tech James Bond-style gadget that you can wear around your wrist. By wearing Pyro, you can shoot fireballs. The device is rechargeable, detachable and you can even control it with a remote. The gadget lets you fire flames from your hand that can travel up to 10 feet. As the device produces real fire, you should take some precautions before using it.
3. BATMAN ARMOR AND HELMET:

The Batman Armor and Helmet is a bullet-proof and lightweight helmet that comes with a Terminator-like visual display. Batman's gadget is an attempt to modernize the gear commandos on a combat mission. The electronic technology has a small computer near the user's chest that tells them about their logistical position. The two pieces of the helmet will slide on your head finely.
4. INVISIBLE CLOAK:

The Invisible Cloak is a magical garment that hides any object across a wide range of angles. The gadget is from a meta-material that reflects light, and so, anything behind the cloak will disappear. The cloak is still in development, but the final version will come soon.
5. WALL CLIMBING BACKPACK:

Wall Climbing Backpack is a personal vacuum-assisted climber by Utah State University. The suction cups of the Backpack helps you climb up a wall. You can even create your own web-shooter to integrate with this gadget. The cylindrical bag makes it easy to climb even a longer wall.
6. SPIDER-MAN GLOVES AND BOOTS:

The Spider-man Gloves and Feet will help you to walk or climb with your bare hands and feet. The products are a creation from the engineers of Coral University, New York. The device uses the surface tension of water to make reverse adhesive to stick on glass, wood, and even on brick. The individuals chose Insect Technology, to produce the Spider-man weapon. The Gloves work by using an electrical field to pump small amounts of water into some microscopic holes.
7. MIND CONTROL HELMET: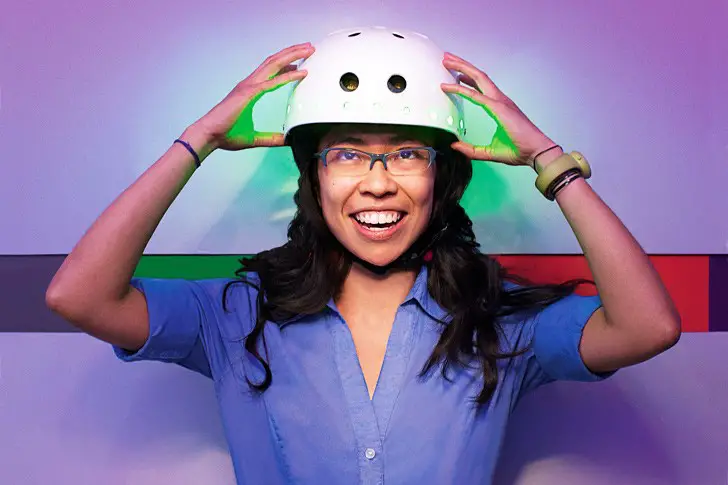 Mind Control Helmet has the power to control any object, simply, by thinking it. The Mind Control Helmet is under-development by DARPA. The helmet will help people who have neurodegenerative disorders. The headgear of this gadget also reads human brain activity.
8. KURATAS HUMAN-RIDE ROBOTS: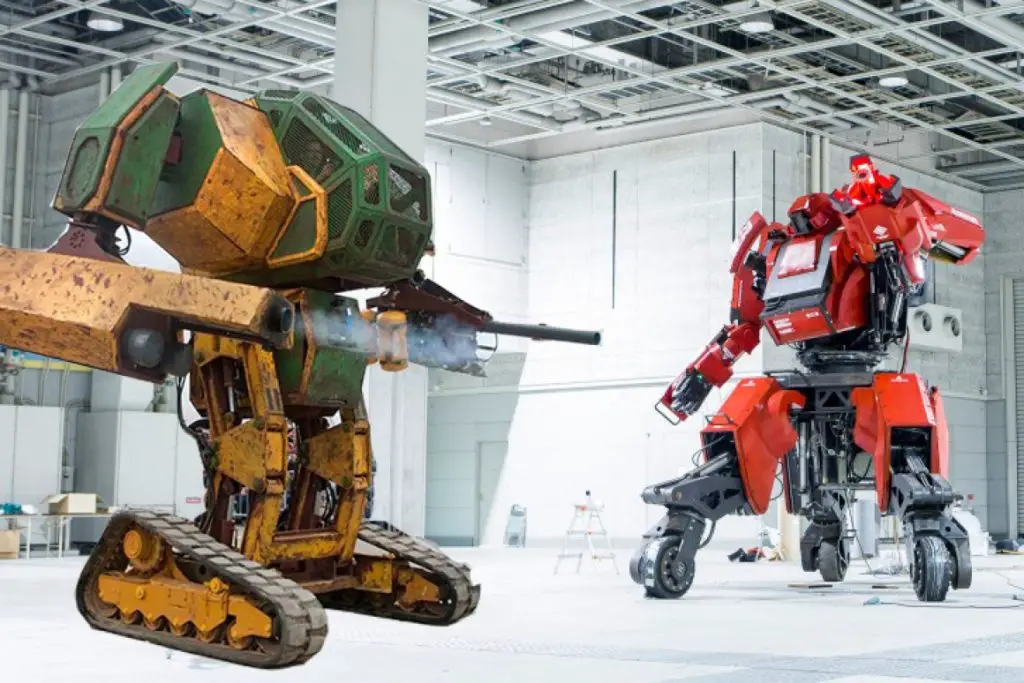 Kuratas is a ride-and-use massive 12-feet Japanese robot that controls all the movements within 6-miles per hour. Kuarata is the world's first giant boarding robot. The huge technology has about 30 hydraulic joints and makes 6000 rounds-per-minute Gatling guns.
9. JETPACK: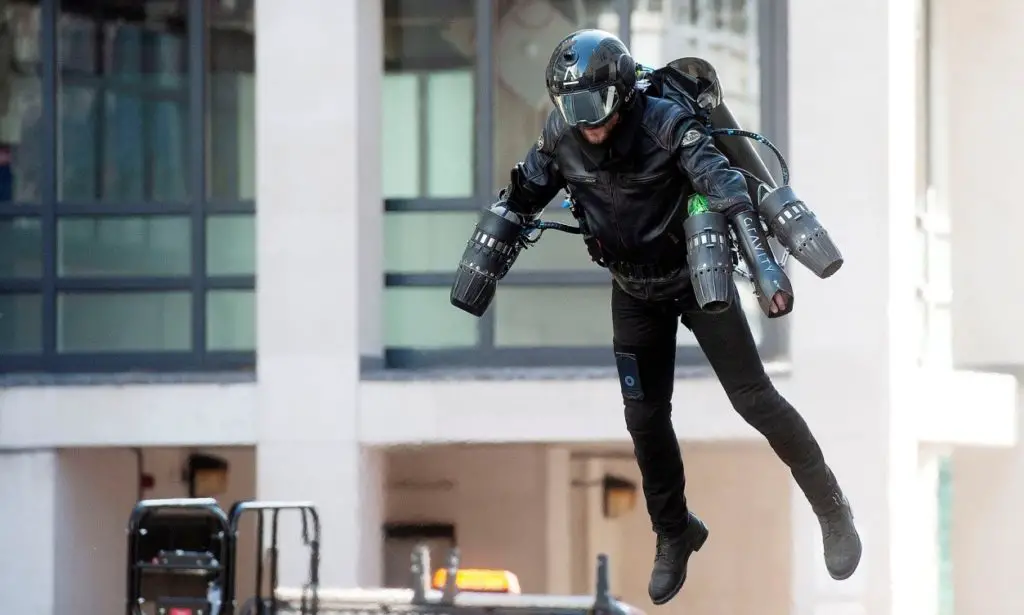 Jetpack is a type of flying equipment to cruise above a city. Many superheroes use various dimensions and types of jet packs. Even everyone's favorite Ironman prefers thrusters to fly. Jetpack is a wearable device that uses gas or liquid to propel through the air. The world's fastest jet pack is said to reach 50 mph.
10. THERMAL XR CAMERA: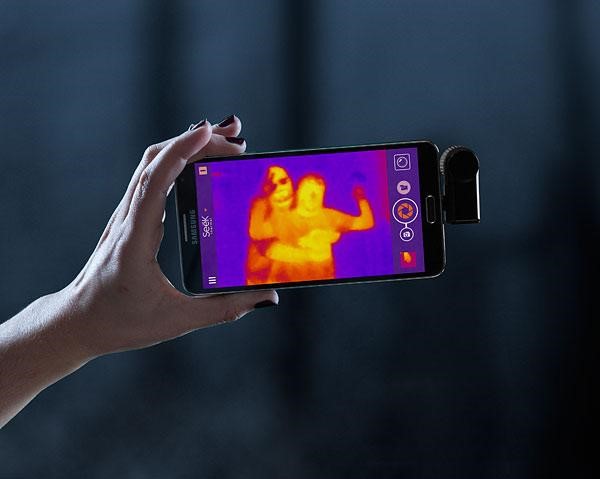 Thermal XR Camera is an awesome and affordable spy-gadget that is connectable with your iPhone. It detects heat signatures up to 2000-feet. Most people use the gadget to find if there is any heat coming out from homes or even to check the entry of an animal inside. Thermal XR Camera additionally detects enemies who may be hiding in the dark.