As the technology is increasing day-by-day, Gadgets are serving to stay updated with the innovation. Gadgets are mechanical devices used for various purposes to make life easy and comfortable. With the progress in research and development, the simple available tools are turning into high-tech gadgets. Gadgets are used in almost all the sectors like entertainment, IT and Communication, Home and personal use, Medical use, Electronics, Agriculture, etc. These gadgets are readily available on Amazon, and we would discuss some of them.
1. Amazon Echo dot: These are third-generation smart speakers. They are the best-selling speakers which can operate through the voice even when at a distance. It can stream millions of audio in any favorable language from several applications like Spotify, Gaana, Apple music, etc. It has versatile usage as it can be used as a stand-alone or connected to other devices and turn an ordinary home into a smart home within few minutes. It can also control lights, AC, TV, geysers by using smart plugs. All we have to do is give a voice command to "Alexa"!
2. Horizontal Lazy glasses high definition prism periscope: This can be of great use for people who enjoy reading books, using laptops in a lying position. It can also prevent fatigue and discomfort of the neck, shoulder, and back. It uses high definition optical prism; the effect is more precise and crisp and does not hurt the nose.
3. 10 in 1 Office toolkit: This is a 5″ unique gadget packed with 10 different tools that are mostly used in the office. It includes a scissor, stapler, staple pin remover, carton opener, 1-meter retractable measuring tape, pencil-sharpener, keyring, a paper punch, storage basket, and waste bin. It would weigh not more than 130 grams.
4. Mini Foldable handhold fan: This could serve as a great substitute during traveling or outdoors in the summers. It is a compact small portable fan that gets folded and easily fits into the bag or a purse and is convenient to use on the way. This device needs to be charged beforehand; then is ready to deliver a cooling breeze anywhere at any time without any hassle.
5. Portable Folding Laptop table: It is the most effective solution for the current contemporized needs. With reduced workspace available, this can act as a boon to save space. It is flexible and comfortable to use as the height and angle of the table can be adjusted as per the user's convenience. It comes with a mouse tray and a cup holder and is made up of wood. Its use is not limited only to working but can also support laptops, reading books, eating, etc. It can weigh around 4 kg.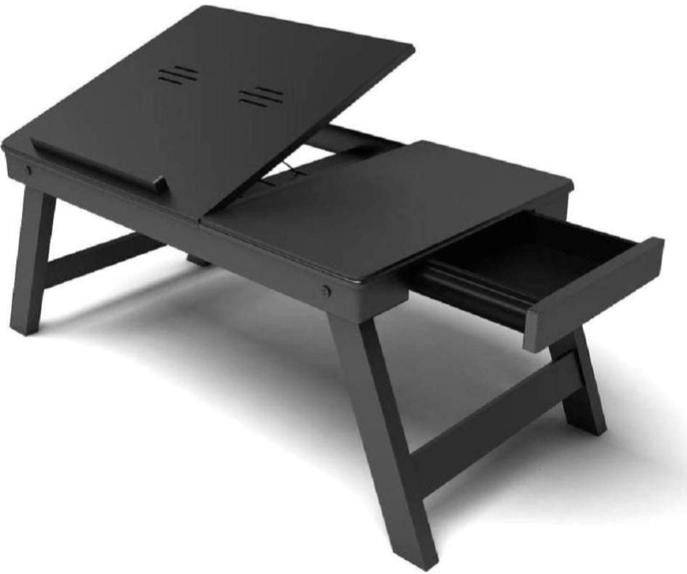 6. Bluetooth In-Car radio adapter: It has Bluetooth 5.0 enabled adapter that can seamlessly connect the smartphone to the car and thus making it easy to listen to the music on car speakers. The device has an in-built mic to easily take phone calls via Bluetooth for a hand-free calling experience while driving. It has Dual USB ports to help have easy access to play audio from the pen drives and can also be used as a charger protecting from overcurrent and overvoltage.
7. Multi headphone splitter: One device has access to connect the only headphone, but this device can help you split the headphone jack with up to five people at a time. The splitter plugs are equipped with an AUX port then it can be divided into five 3.5mm auxiliary ports. Perfect for listening with family and friends and has a durable and compact design.
8. Wireless Electric rechargeable automatic water dispenser: It comes with a sturdy cylindrical body with an easy click a button that effectively dispenses water in a single touch. It has a powerful motor that ensures swift water dispense without any noise. It also comes with an in-built rechargeable battery and can hold up to 20 liters of water. You can use it by attaching the wireless water dispenser to a watering can. It has a water-proof silicon-capped button dispenser.
9. Mini adjustable Air-warmer: It provides quick and easy heat instantly with just a plug-in and turn-on. It has a conveniently compact design. This robust ceramic heater heats up to 250sq.ft of space. Thus, being perfect for garages, bedrooms, bathrooms, and more. The adjustable thermostat ranges from 60-90 degrees Fahrenheit's of temperature. It is a portable device, so it can be easily carried in bags while traveling.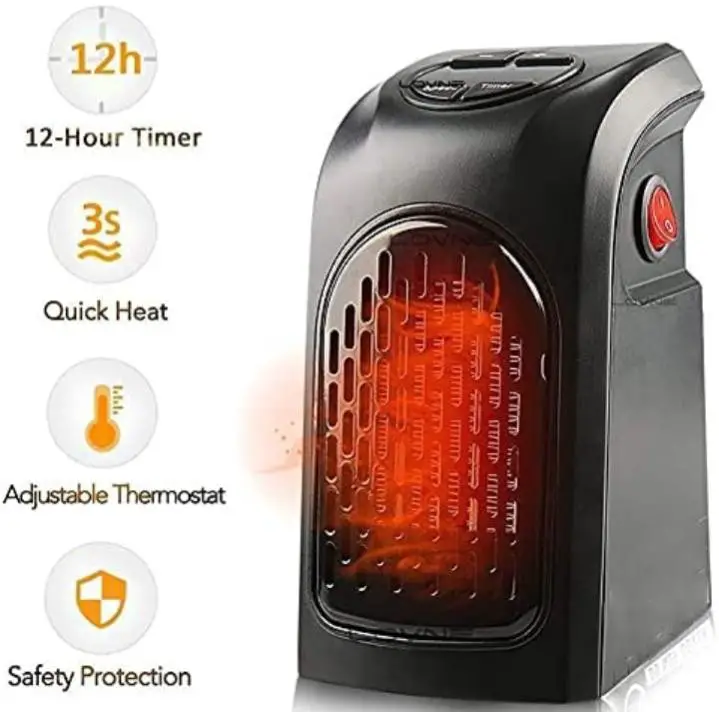 10. Electric rechargeable watch lighter: This innovative key-chain design has an in-built watch and a lighter. It has a precise design, sleek figure and is available in many colors. It is mini, lightweight, and has a USB charging design which is convenient to use and easy to carry. It also has features such as wind-proof, flame-less, energy-saving, and USB rechargeable.