Technology is a sector that is still evolving and has to discover more to reach its most automated and developed state. Here are some of the future technology plans on which engineers are working and which are yet to come into the market. IoT, robots, and blockchain are some of the technologies we have heard about before but have not experienced yet. India has so much manpower and a skilled set of humans that we are sufficient to help the world in this evolving state. Bangalore is known as the Silicon Valley of Asia and is becoming a successful IT hub in India.
1. Robotic Guide Dog
This technology will come to India shortly, which will help visually impaired people roam around by just holding the leash of the robotic dog. This robotic dog will guide the user by giving them directions and navigation and providing them with the best route with the least traffic. This robot was created by a bright scholar at Loughborough University. It has mapping systems, cameras, and sensors inserted. It currently costs $75,000 in the US and is created by AI.
2. Drones and Flying taxes
As we have all seen, there is so much manpower involved in delivering packages from one house to another. To solve this issue, technology has come into the spotlight to deliver products with the help of drones and distribution centers. The idea of drones is being funded by the UK government, while Hyundai and Airbus are developing the design of these drones. These drones will never get stuck in traffic and will land only at the feed address.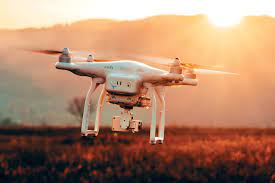 3. Artificial Intelligence
Artificial Intelligence is causing a big revolution around the globe and will provide thousands of new white jobs, boost the economy of India, and create new automated technologies for the people. Everyone should remember that AI is the future of the world, although it can also have some negative impacts on us if programmed mistakenly at some point in time. The statistics say that by the end of 2035, AI is going to raise the production level by 40% and the economic level by an average of 1.7%.
4. Cloud Computing
Cloud computing will grow at a rapid pace in the future because the Indian cloud computing market is currently worth $2 billion and is expected to reach $6 billion by the end of 2022. Huge established companies such as Google, Microsoft Azure, Amazon Web Services, etc are involved in cloud computing because it is cost-effective and helps in growing the companies. Some of the roles you can opt for in cloud computing are DevOps Cloud Engineer, Cloud Infrastructure Engineer, Cloud Architect, and others.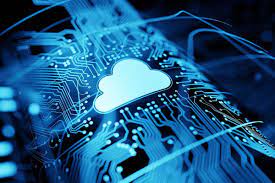 5. Hospitals At Home
"Health is wealth" and getting medical help on time is not an easy task in India, but now technology has evolved to the point where that time is not too far away when the hospital will come to your home at your convenience and will diagnose you. Portable scanning machines are being created by medical firms, and machines in which a single scan of the patient can give the exact output of the patient's condition to the doctor. While some of these technologies still have time to come to India, technologies such as robots doing operations and transplanting kidneys have already been done in Delhi's Safdurjung Hospital.
6. Shopping with Machine Learning
By storing the feedback of each customer on the computer and then using machine learning to predict the nature of the customer next time, companies can make more profit and understand the market better. A company named Manthan has built a robot called Maya, which is dealing with their business by storing feedback and customer's data more precisely than humans.
7. 5G Technology
Although the 4G network was fast and effective, 5G technology is going to come to India shortly, and it will have the cheapest bandwidth, the fastest network, and the lowest cost.5G is going to help with AR and VR also, as it is going to be revolutionary for the world. By the end of 2024, 40 percent of the world's population will be connected to the 5G network.
8. Robotic Process Automation
RPA is a technology of the future that will create sufficient jobs for young people with a decent package. Everything is going to be robotic soon, although some companies have already prepared their robots to deal with humans and their problems. RPA would help organizations do repetitive tasks that are not worth the time, such as replying to emails, processing data, analyzing data, etc.
9. Blockchain
There is a rising demand for blockchain creators in India. Blockchain is a technology that has yet to be widely adopted in India as there is not much education or awareness about this subject among the public. To be a blockchain developer, you must know a programming language, oops concepts, web and app development, databases, and data structures. Blockchain is going to create many jobs in India and will help businesses boost their growth rates as well as government authorities who deal with big monetary systems.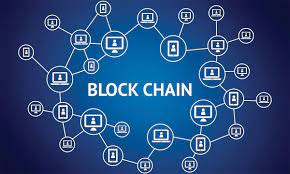 10. Internet of Things (IoT)
The Internet of Things (IoT) has a bright future as it is being used in the creation of smart homes and medicine. You can track your glucose rate, heart rate, blood pressure, etc. and this is due to the Internet of Things. Because of IoT, you can connect all the appliances in your home together and operate them remotely. The Indian IoT market is going to grow by approximately 21.9% by 2025.