The cybersecurity software helps to protect the CIA triad (Confidentiality, Integrity, and Availability) of data stored on devices, such as hard disk, USB, etc. Multi-factor authentication plays a vital role in the disc encryption process. These tools protect the data while at rest. The full disk encryption software helps all types of business in saving sensitive data financial records, customer records, medical data, and more from being lost. Here is the list of Top 10 Full Disk Encryption Software and Tools.
1. Check Point
The FDE software has based on AES (Advanced Encryption Standard) with a 256-bit key encryption algorithm and Federal Information Processing Standard (FIPS). It supports multiple endpoint threat protection features. It includes pre-boot protection capabilities, Authentication options, and VPN, threat protection capabilities. You can easily access the encrypted data. It also provides Remote Password Change and One-Time Login remote help options, and Multi-factor authentication options include certificate-based smartcards and dynamic tokens. It is available for Windows System and Mac OS.
2. Apple FileVault 2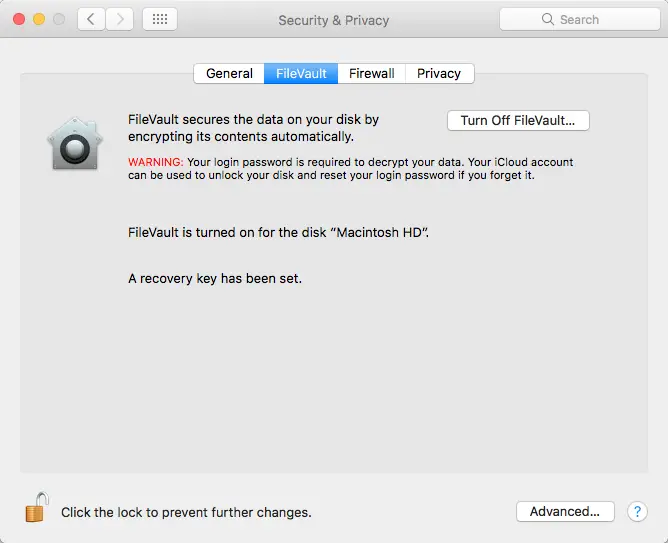 One of the best FDE tools is now available in the cyber world for Mac Os users. The application has directly connected to Mac OS. It supports AES (Advanced Encryption Standard) with a 128-bit and 256-bit encryption key. It includes so many tools that help to encrypt user directory and the startup volume. It ensures a high degree of protection of sensitive information. You need the Apple macOS user ID login for the encryption process.
3. Dell Data Protection Encryption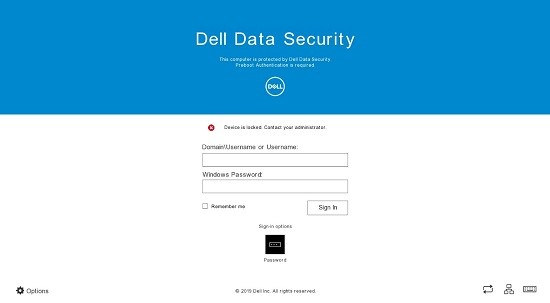 The Certified Full Disk Encryption Software applies to both Dell and Non-Dell users. For the Dell users, you can use a built-in tool, Hardware Crypto Accelerators. It is compatible with Windows 7,8,10 and Mac OS X Lion, Mountain Lion, Mavericks, and Yosemite. It has made for personal use as well as for Enterprise edition. It also supports AES with a 128 bit and 256-bit encryption key. In its Multi-factor authentication feature, it offers biometrics along with smart cards, Windows password, and cryptographic tokens. The Dell products execute through Enterprise Edition or Virtual Edition Server. It supports the management of Microsoft BitLocker encryption, pre-set policy templates, and self-encrypting drives. It allows you to examine the regulations like PCI DSS, Sarbanes Oxley, and HIPAA.
4. McAfee Complete Data Protection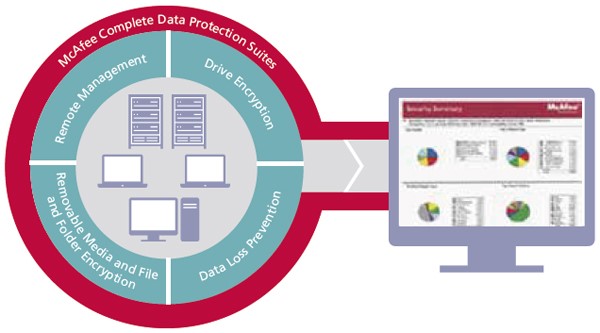 McAfee, the encryption software, offers fine-grained controls for data and devices. The whole encryption process has done with the help of McAfee ePolicy Orchestrator (ePO) management suite. For having fast data encryption, it uses the Intel AES-NI instruction set. It includes control policy and patch management, pre-boot two-factor authentication, BitLocker, and Apple FileVault native encryption systems. It works on security policies along with Microsoft Active Directory, Novell NDS. It is available for Windows 7,8,10 and Mac OS X El Capitan, Yosemite, Mountain Lion, and Mavericks.
5. Microsoft BitLocker
The Full Encryption tool is now available for Microsoft Windows users. Like other applications in the list, it supports AES 128-bit and 256-bit Encryption key algorithms. The software has made for personal use and enterprise use. BitLocker offers centralized management to help for the enterprise edition. It takes help from Symantec Endpoint Encryption and Sophos SafeGuard Enterprise. It includes encryption policies, recovers encrypted devices, a self-service portal, and more. It is always ready to use with a Trusted Platform Module (TPM).
6. Sophos SafeGuard Encryption
Sophos is a new update version of Windows BitLocker and Mac OS FileVault. Along with the features of BitLocker and FileVault, It added new capabilities and new management features. It runs with the help of the Intel AES-NI instruction set. Apart from full-disk encryption, it also supports file-level encryption. It offers Reporting, encryption status, and auditing. It has biometrics and cryptographic tokens for the authentication process. It is available for Windows Operating System. Its certifications are Common Criteria EAL 3+, Common Criteria EAL 4, uses FIPS 140-2 validated cryptography.
7. Symantec Endpoint Encryption
The Full Disk Encryption tool has managed by the Symantec Endpoint Encryption Management Server. It is compatible with AES 128-bit and 256-bit Encryption key algorithms. Apart from doing the encryption process, it works with other applications, such as Microsoft BitLocker, Apple FileVault, and OPAL-compliant self-encrypting storage drives. It is available for Windows 7, 8, 10, and macOS X. It includes self-recovery, help-desk support, automated policy controls, and compliance-based reporting. The authentication process can connect with Microsoft Active Directory for your easiness.
8. Trend Micro Endpoint Encryption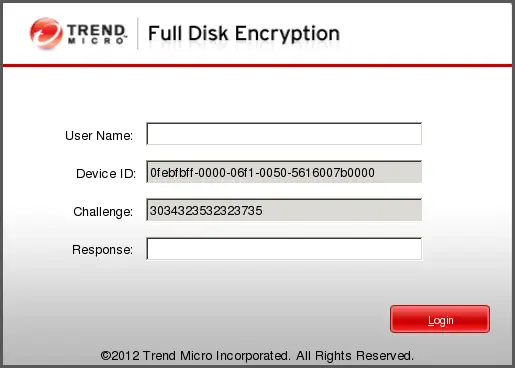 The software has very better options to manage full disk encryption as well as data protection. By having the central management system, it works with Microsoft BitLocker and Apple FileVault. It includes a remote lock, remote kill capability, and a key differentiator. It supports pre-boot authentication. Users and administrators can easily manage encryption.
9. WinMagic SecureDoc Enterprise
SecureDoc Enterprise has placed all its features, security policies under one platform. It helps the users and administrators in managing the encrypted systems. It is available for Windows XP, Mac OS X, and Linux. The application offers password rules, key management, policies, recovery, and the management of encryption. For PC, MAC, and Linux users, it supports SecureDoc full disk encryption. For Windows and OS X users, it includes the management of hardware-based encryption.
10. DiskCryptor
The open-source FDE platform helps to protect sensitive data stored in hard drives. The software gives support to various encryption algorithms, such as AES 256-bit encryption key. It has only passwords for the authentication process. It doesn't support multi-factor authentication. It includes complex hardware configurations, such as Redundant Array of Independent Disk arrays, boot leading options.