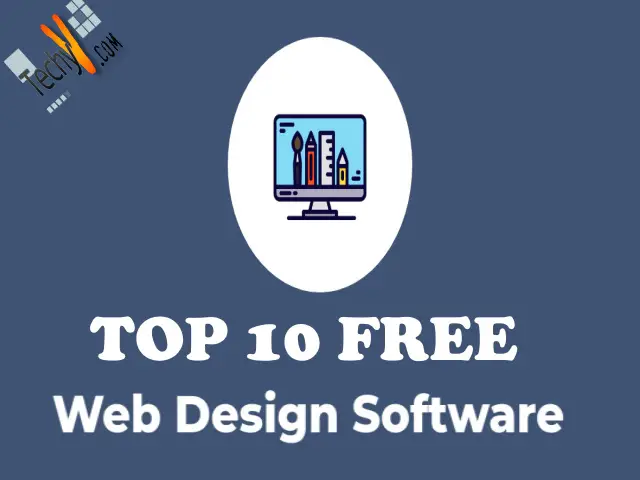 Web design helps in creating websites that one can see on the internet. Web designers make web pages using HTML and CSS languages. Given below is the list of top 10 free web design software.
1. TOWeb
TOWeb is a webpage that allows users to create their websites. It offers more than 120 responsive templates for web designing and has additional features that let the user select images and colors for the site. The software allows a user to customize its contents as per their choice.
2. Squarespace

Squarespace is an excellent web design software that helps the user in designing the website of their choice. It offers multiple polished templates that have a professional outlook and is quite a popular web designing software. People choose it to make an ever-lasting impression on their audience.
3. Mobirise Website Builder

The most user-friendly software in web designing is Mobirise Website Builder. It works on mobile as well as PC and offers a ton of features to make the website more attractive. The users don't have to code for the designing of the website. It is available on all android devices.
4. PSPad
Programmers prefer PSPad since it allows them to code for their website. Apart from the programmers, even non-programmers can use the software for web designing. One can work on multiple documents at a time and cross-reference for additional information during design. It has features suitable for all kinds of web designers.
5. CoffeeCup Free HTML Editor

The CoffeeCup Free HTML Editor allows the users to design the website by coding it. Once a new code inserted in the software, the user has to check for any changes made by visiting the front end. It has fewer features compared to rest free web design software but highly used by programmers.
6. Digital Trends

Digital Trends allows users to create websites for business or professional use. It has a professional outlook, and companies choose to work with it. Coders, as well as non-coders, can have access to its unique features and also create a website from scratch. It has excellent performance and professional-like features.
7. WebDwarf

WebDwarf is a leading website design software popular for its user-friendly interface. One can easily publish websites using this software. It has a drag and drops page builder feature, which makes it very popular among non-coders. Users get to develop the websites and publish the end product on their chosen web host.
8. WIX

WIX software has more than 500 templates for designing. All the designs are classified into different industries to differentiate better. It even guides the user while website designing through its user-friendly main interface. It is easy to use and completely free software.
9. Open Element

Open Element gives proper direction to your website. It allows the user to edit anything that he is uncomfortable with and make the web design solely the user's choice. The code is manageable in this software, and all kinds of coders can use it. The website created can be responsive since the software uses SEO format.
10. Net Objects
This software lets the users create their website from scratch and is pretty fast at it. Users have to put minimum efforts in the design and creation process to make a professional-like website. The software is used by most of the business firms to get an outstanding result for their websites.