The cloud service providers are the ones that allow users to access cloud computing. In short, cloud service providers are the ones that enable us to access online backup systems to prevent loss for data. A large no. of Cloud service providers charges a fee in return of workspace, but there are still those who provide it free of cost without compromising quality.
Here, we have a list of the top 10 Free Online cloud Service Providers across the globe.
1. Google Drive
Google Drive is a file hosting service specifically used for the storage and synchronization of the data. It can store data from almost every extension but it requires registration. It comprises about 1 billion-plus users across the globe.
Free storage limit-15GB
2. degoo
Degoo is an outstanding performer that has proved its mettle in its domain. It uses zero-knowledge encryption to make security air-tight. In addition to all the pros, it offers a 100 GB free plan with specific regulations.
Free storage limit- 100GB FREE PLAN
3. Mega
Mega is a subsidiary of MEGA limited corporation based in Auckland, New Zealand. It claims to be one of the most trustworthy cloud service providers and focuses on hosting services and remote backup services. It can cope with multiple platforms, and is available in about 50 languages.
Free storage limit-20 GB.
4. pCloud
pCloud isa Swiss cloud-computing service provider with utmost security and encryption. It can cope with Windows, Mac OS X, Android, Linux and IOS. It even ran a hacking challenge in 2015 to prove its expertise in the domain.  It aims to provide easy-to-use cloud service with better quality.
Free storage limit-10 GB.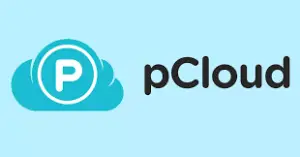 5. one drive
One-drive is a multilingual cloud service provider used explicitly for storage, and hosting services and is owned by Microsoft Corporation. It can cope with IOS, Windows phones, Android OS, etc. and is available in 107 languages.
Free storage limit-5 GB.
6. iDrive
iDrive regulates regular online data backup to prevent data loss. Unlike other clouds, it manipulates multiple devices that cut down the charges. Thus, you need not pay individually.
charges-free trials
7. amazon drive
Amazon drive regulates secure online backups to protect users against data loss. We can use this service over almost every device, from mobiles to browsers. They also allow their USA clients to order hard copies of their memories.
Free storage limit-5GB
8. sync.com
sync.com is a family of about 1.8 million users who finds it super-productive. It focuses on file syncing and collaboration to provide updated data to team member. It can also be named a professional performer for its work.
Free storage limit- 5GB

9. dropbox
Dropbox is an American corporation that has expertise in the personal cloud, synchronization, and storage and was born out of the thought of several MIT students. It is a multilingual device that can operate wisely over a no. of devices.
Free storage limit- 2 GB
10. iCloud
iCloud is a family of about 782 million users managed by Apple. iCloud is another fantastic multilingual cloud service provider specializing in cloud computing and storage and, historically replaced MobileMe. It is operated with the help of 6 substantial data centers.
Free storage limit-5GB