The Certificate Making Software, as its name suggests, is a powerful tool that enables users to design attractive and good-looking certificates using multiple layouts, themes, and content. Many software tools offer more enhanced designs, layouts, themes, etc. The certificates are used in numerous aspects, like business, sports, education, social activities, competitions, etc. There are multiple benefits of having certificates. Certificates enhance an individual's professional credibility, extend knowledge, serve as the proof of ability, enhances self-image, improves career opportunities, and many more. The following are the top ten certificate making software tools along with their features.
Adobe Spark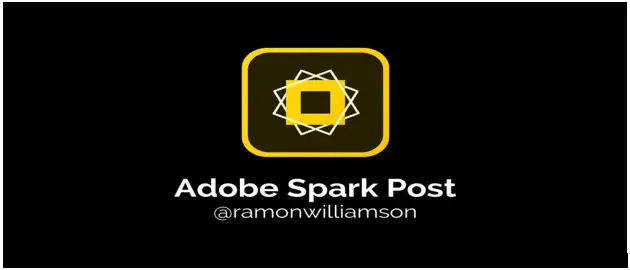 Adobe Spark is an open-source software tool used for making personalized certificates. This software enables users to design certificates within minutes. Also, this tool is very easy to use and is best for beginners. Adobe spark has multiple features incorporated in it. This tool has a gallery, which consists of professional templates. These templates can be used by users to design certificates. Additionally, it comprises beautiful typography, iconic imagery, professional themes, etc. Typography feature includes multiple professional fonts for every occasion. Iconic Imagery feature enables users to select from thousands of images on the web. Lastly, professional themes include a wide variety of layouts, colors, and fonts.
Edraw certificate Maker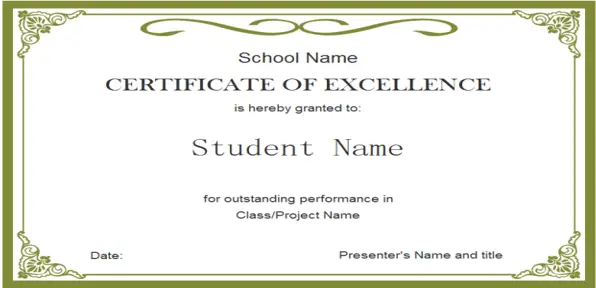 Another best software for making certificates is Edraw Certificate Maker. This tool is compatible to work with Windows 7, 8, 10, XP, Vista, Citrix, and macOS x 10.2 operating systems. This tool has multiple advanced features included in it. Edraw Certificate Maker has easy to use and a user-friendly interface. The most advantageous feature of this tool is the drag and drop feature. Users can choose the elements and use them easily. Additionally, this tool has a set of templates, automatic formatting, themes, advanced effects, etc. Users can easily add photos, images, texts, and edit the existing text. In short, this tool is very powerful and easy to use for beginners as well.
Canva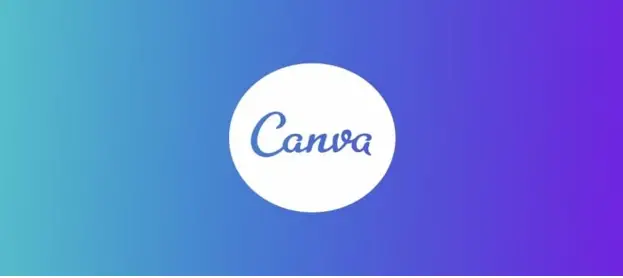 Canva is also an open-source Certificate Maker software tool with advanced features in it. This tool also has a wide variety of templates, drag and drop design tools, a library of themes, fonts, colors, etc. Users can also add high-quality images, photos, and the desired text to certificates. Users just need to select the certificate categories, like attendance, course completion, achievement, or diplomas, and work accordingly. Users can design any certificate in just five steps. Additionally, users can choose beautiful fonts from the library, customize colors from the color palette, add backgrounds using various images, textures, and patterns.
Certificate Magic

Certificate Magic is yet another top software for designing certificates. This software tool is specially designed for beginners. Users can create certificates for various purposes, like education, sports, formal, etc. They can create any certificate only in three steps. Firstly, select the category of the certificate to design, choose the personalized design for the certificate, type your desired text that you want on the certificate, customize fonts, color, background, and simply download it. This tool is very easy to use and offers a user-friendly interface for new users.
SmartDraw
SmartDraw is one of the top Certificate Maker software tools with advanced features. Users can design various types of certificates, like formal, diplomas, awards, schools, sports, and many more. This tool is easy to use and has built-in clip art that enables users to create the certificate within minutes. Various tools enable users to design the style, borders, fonts, and color of the certificate. Also, a set of templates allows users to choose the best among them. This tool can be used by beginners as well. With SmartDraw software, users can create certificates online and then share them easily or can download them in PDF format.
Visme

Visme certificate making software tool enables users to create certificates within minutes. This software is an open-source tool and has easy to use and a user-friendly interface. Visme certificate maker tool has beautiful certificate templates that allow users to create certificates quickly and easily. This software can also design certificates for various purposes, like school, awards, sports, etc. Users have to first login to the Visme account and then start creating certificates with multiple advanced features. Along with a set of templates, it also has a set of themes, colors, fonts, backgrounds, textures, etc.
AppKiwi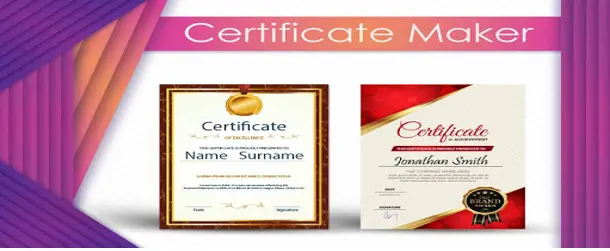 AppKiwi is the best software tool for Windows as well as macOS operating systems to design customizable certificates. It offers a wide range of features to its users. AppKiwi tool has various collections of professional and beautiful certificate templates, supports the high-level of customization, and it is easy to use. Additionally, it has cool sticker collection, adding text and fonts with multiple text effects, changing the background from the gallery, multiple layers, and many more features. Users can share their certificates on social media or can download them as PDF files. Users can use this tool for making certificates for school, course, award, work experience, birth & marriage, death & income, kids, formal, and sports.
BannerSnack

BannerSnack is a powerful and efficient tool for certificate making. The best part of this software is it has a drag and drop editor, which enables users to create customizable certificates within minutes effortlessly. This tool incorporates multiple features that make any certificate look professional and attractive. BannerSnack has multiple templates, a set of fonts, colors, etc. Users can just drag and drop and use these fools to create a professional certificate. Additionally, users can edit everything on the template, edit text, size of fonts, add a photo, change the background, etc.
Venngage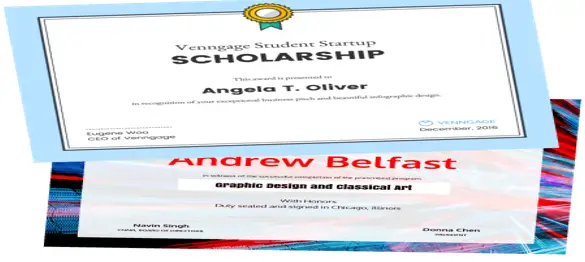 Venngage is an online certificate maker tool for professional as well as simple use. This tool can be used for various purposes, like awards, sports, education, acknowledging employees in an enterprise, congratulating participants of any competition, etc. Users can customize everything and use it according to their wishes. This is an open-source tool and has a user-friendly interface. It is very simple to design any certificate with this tool. Just pick a background design, use decorative fonts, add small icons, and illustrations, incorporate branding in certificates, etc. These steps will enable you to create a professional certificate.
Fotor

Fotor is another powerful and efficient certificate making software tool. The drag and drop feature makes Fotor, a powerful tool among all others. This tool has a wide range of features incorporated in it. Users can design any certificate in only four easy steps. But, there are two versions of this tool. One is the free version, and the other is a premium version. To access the advanced features, users need to subscribe to the premium version of the Fotor. This tool also involves a huge set of templates, colors, fonts, backgrounds, themes, etc.