Laptops have become essential in today's life. Every day, we use laptops to do our assignments, join those webinar sessions in our workplace, play the latest video games, and sometimes binge-watch our favorite web series. These are the top 10 laptops that get the best out of you.
1. Apple Macbook Pro M1 Max
You may be a fan of the iPhone and there unparallel performance and premium look. Well, apple also makes laptops that are top-class in every aspect. This laptop comes with an M1 Max that delivers performance that puts Intel and Ryzen chip-based laptops to shame, and the computer has a battery that lasts longer than 10 hours, which is outstanding in the laptop world. The computer comes with a Mac OS Monetary that runs smoothly and flawlessly, and the MacBook last forever. The performance of this machine speaks for itself; the speaker and camera of this laptop are studio quality and deliver premium-level performance. This laptop is best suited for people who do heavy work like video editing, audio making, coding, and animations.
2. DELL XPS 13
Dell is one of the most reupdated companies in the world of laptops. Dell XPS is the company's flagship laptop. The laptops are equipped with the latest software and have a fast memory that makes transferring multimedia data easy and fast. Moreover, the computer has 16 GB of RAM that lets you multitask.
3. Asus Rog Flow X13
What happens when you pack the goodness of a gaming laptop into the form factor of the ultrathin notebook? Well, ASUS rog flow x13 is the answer. This laptop comes with a whopping 32 GB RAM that is stupidly fast enough to do all the gaming. The laptop has a 4k display with touchscreen and is ideal for media consumption and multitasking, as well as creative work like illustrations and animations – a truly powerful notebook.
4. Apple MacBook Air M1
MacBook Air M1  is the entry-level premium laptop offered by apple, which wins every battle it throws. The computer comes with Apple's silicon M1 chips, which are miles ahead of intel and ryzen based laptops in terms of performance and battery efficiency. The computer comes with 8GB and 256 GB SSD memory options as the base variant, which may sound underwhelming. Still, when paired with the apple ecosystem does all the work swiftly, the battery performance is most remarkable in the price segment, and the overall form factor of this laptop is ideal for carrying it daily. This laptop is best suited for college students and someone who loves photoshop and coding.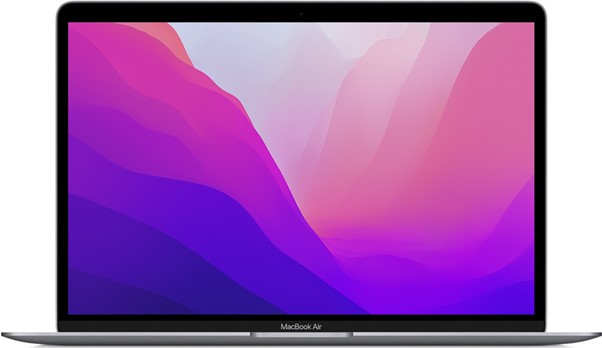 5. Lenovo YOGA SLIM 7I CARBON
This award-winning laptop is built for performance and is ultralight and flexible. This laptop features Intel's latest chipset and built-in Iris Xe graphics, which is great for light gaming. The keyboard and trackpad of this laptop are very responsive and feel high quality, the battery performance of this laptop is also good, and the computer has a 1TB SSD where you can store all your data. In addition to that, 16 GB RAM allows you to multitask, and this laptop is best suited for people who love to carry the computer every day and want a performance pack experience.
6. Asus Expertbook B9400
Expert book is the flagship Ultrabook offered by ASUS, based on intel's EVO platform, which is reliable and ideal for your day-to-day needs. The build quality of this laptop is top-notch, especially the design, which looks very premium. The laptop comes with 2TB of fast SSD storage which is more than enough, and 32GB SSD RAM doesn't let you experience even the slightest lag in performance. The only downward aspect of this laptop is its poor quality speakers; apart from that, it's a good laptop overall.
7. Acer Nitro 5
This laptop is solely for gamers. The computer comes with a top-notch Nvidia rtx3060 graphic card capable of running triple-A games like red dead redemption two on high settings. The AMD Ryzen processor compliments the graphic card very well and allows you to experience a lag-free gaming experience. The Quad HD display of the laptop is color accurate enough to let you enjoy the game's graphics. Apart from gaming, this laptop can also handle resource-intensive work easily.
8. MSI Pulse Gl66
This laptop is made for heavy gamers and comes with a performance configuration of intel's latest chip and a 1TB SSD/16GB RAM setup, which allows you to play serious graphic demanding games quickly. The laptop comes with the mighty RTX 3060 GPU, which is good enough to handle most gaming needs and requirements. This laptop is best suited for HD gaming, and the overall look and build quality are also good. The computer also has additional slots for RAM and SSD, which makes it future-ready, the only downside of this laptop is the heating issues, and the battery life is average in performance.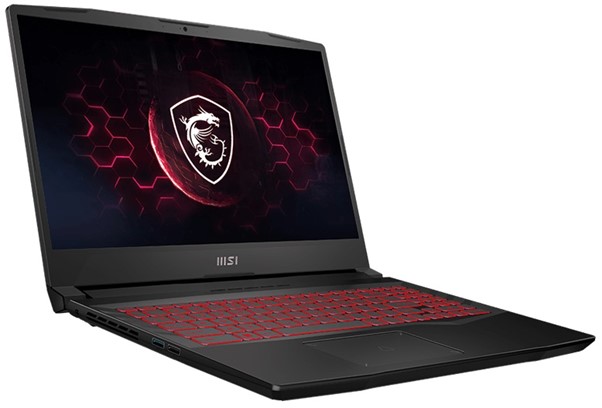 9. Asus Rog Zephyrus G14
One kind of laptop that makes you wonder how someone can fit this level of finesse in the form factor like this, this 14-inch laptop is gaming heaven. It comes with an NVidia GeForce RTX 2060 GPU, which lets you play all of the latest games, and a mighty ryzen nine chipset complements very well with GPU and makes the overall performance even more fluid. The downside of this laptop is the heating issues which makes it almost impossible to use sometimes but overall a very decent laptop.
10. Alienware M15 R7
This laptop is a beast in every sense of the word, the design looks futuristic and very high-end, and with a 12th generation Intel chip inside and the RTX 3080 Ti GPU, you can play all the games you've ever dreamed of at the highest settings. However, this laptop isn't suitable for daily commuting as it's clunky, and the colossal battery adapter is impractical to take with you daily. Still, if you're someone who doesn't want to take the laptop with you every time you leave the house, this laptop is undoubtedly made for you.