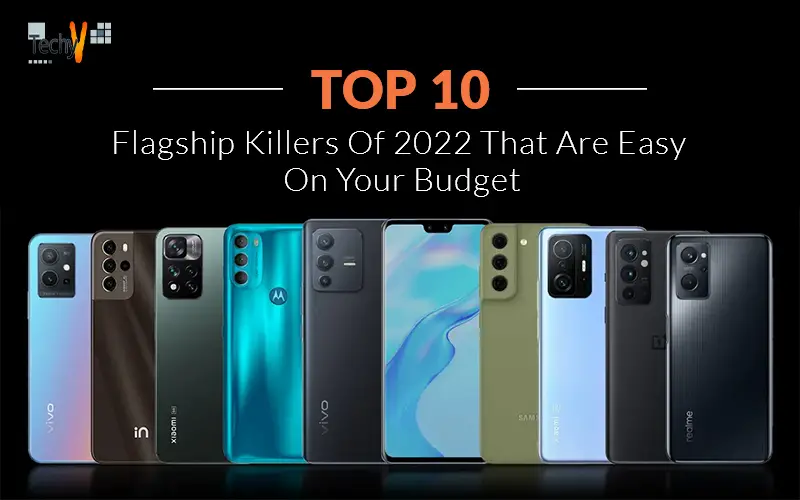 In the last couple of years, the smartphone industry in India has shown positive growth. The idea of a mid-range smartphone is not new, and many companies, from Samsung to Apple, has launched a smartphone that is almost in the league of their flagship smartphone but is not as expensive as theirs; as the festival season is arriving, here's our guide to the best mid-range smartphones of 2022 that you can buy.
10. Realme Narzo 50
This entry-level mid-range smartphone is quite a deal; it has a good 120 Hz LCD which is fluid and smooth and adequate for media consumption; the phone house an helio G96 chipset, which puts up a decent performance in both gaming and multitasking, the phone comes up with fast 33 W charger and the battery life that whole last day, overall a great smartphone.
9. Xiaomi Poco X4 Pro 5G
This smartphone handset is made for the budget-conscious buyer who wants to utilize every last cent of their money spent on a smartphone, the phone house a full HD AMOLED screen and fast snapdragon 695 chipsets that can do all the heavy task efficiently with a large 108 MP primary camera the phone does a pretty good job in capturing pictures and videos the battery life is also top notch and last a day easily, the only downside is the bulky MIUI which might not be a cup of tea for everyone, but overall this smartphone is value for money.
8. Poco F4
If you are someone who believes in fast performance and fluid experience and tests the phone to its limit Poco F4 is the answer to your need, this phone comes up with a brilliant display, And the addition of the snapdragon 870 inside is undoubtedly do all the heavy task effortlessly, the 67 W charger charge your phone under 40 minutes which let you get back to work quickly, this phone is purely made for performance lover and if you are someone who enjoys heavy gaming or does multitask this phone will not disappoint you at all.
7. Nothing Phone (1)
This smartphone has surprised us the most with its premium looks that have a style derived from that of the Apple iPhone and the LED glyph interface on the back that is both cool and useful as a secondary light source, the design of this phone is unique and eye-catching the performance of this phone is decent and keep up to the expectation, the phone has bloat free UI which is a good addition, the camera performance is proper if you want to stand out in the crowd this phone is just made for you.
6. IPhone SE 3
The name of the smartphone might confuse you with the tag of mid-range, but the iPhone's latest offering has everything that excites you; it hosts the industry-leading A15 bionic chip that rivals even the flagship giant S22, thanks to the power of A15 the camera of this iPhone does more than a decent job and provide you with one of the most consistent and detailed pictures and videos and with the form factor of 4.7 inches this smartphone is handy and compact the only downside of this phone is the poor battery life that hardly lasts a day, but if you want to enter the apple ecosystem this phone is just for you.

5. Motorola Moto G200
Motorola has yet again surprised us with its latest offering; this smartphone is super packed with all goodness of the flagship phone, equipped with top-tier snapdragon 888 plus that shines in every part of the performance whether you are multitasking or playing your favourite game, 108 MP camera is another big highlight of this smartphone that clicks rich photos and the cherry on top is the battery performance that lasts your whole day easily, there is no phone out there that gives you this much feature packed smartphone under the price bracket.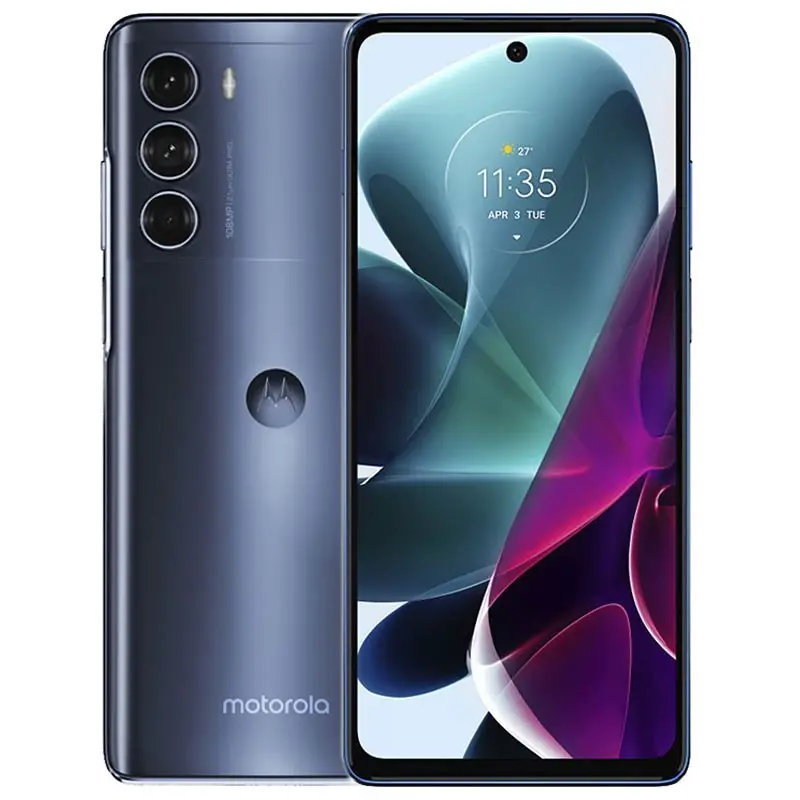 4. Realme 9 Pro Plus
If providing a flagship experience in not so flagship price range, realme is the real deal. The design of this smartphone feels premium. The phone delivers a decent performance, thanks to the new Mediatek chipset, and the 90hz HD display of the smartphone makes everything fluid and smooth, the battery life of the smartphone is also quite remarkable and survives a day easily, and with the 60 W charger included in the box the phone charges under 40 minutes, the phone has triple camera setup which does a good job capturing pictures overall a great smartphone to get hands-on.
3. Samsung Galaxy A53 5G
Samsung needs no introduction; this company has some of the best innovative products, including notes and galaxy and the new flip and fold series. The domination doesn't end there; Samsung also has the A series to offer a great experience to consumers who don't want to burn all their cash. Galaxy A53 5G is the new addition to the A series that comes with 6.5 inch AMOLED display that is great for media consumption and a battery that can last you a whole day; this phone is ace in performance, too and gives you a smooth experience in your day to day life work if you are someone who loves Samsung ecosystem this phone Is made for you.
2. Xiaomi Redmi Note 11 Pro 5G
Xiaomi has always been known for its value-for-money smartphones that offer you the premium flagship experience in the half-price range of Premium Smartphone with a beautiful 120 Hz display that compliments your gaming experience and a 108 MP sensor to capture moments, Xiaomi has it all. MIUI has become even more responsive and offers excellent customization options; the only downside of this flagship killer is the pre-downloaded bloatware and freeware. However, if you are not obsessed with a clean android experience, you can go with this option without any doubt.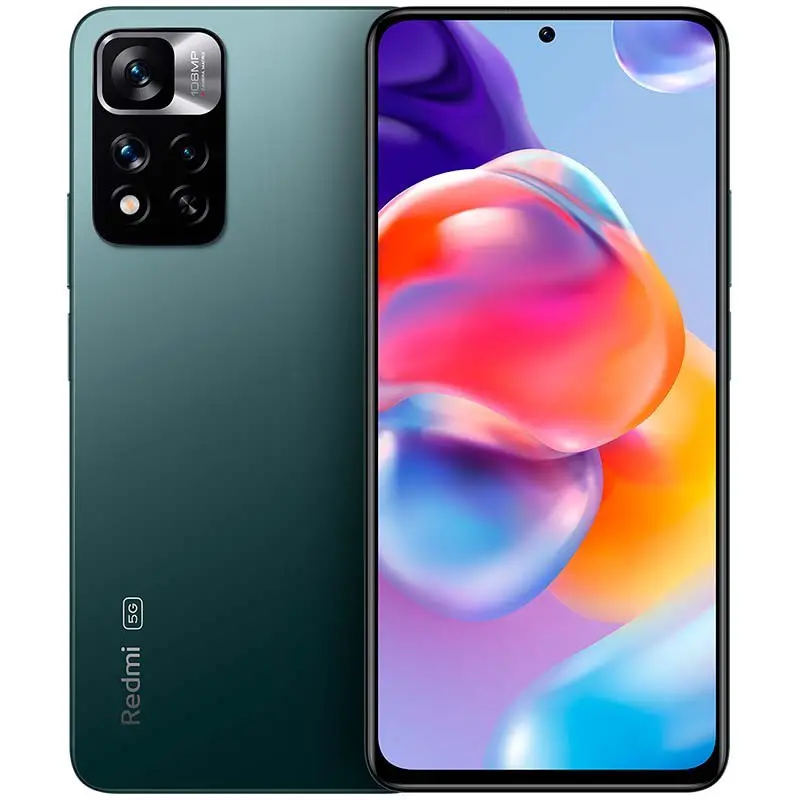 1. Google Pixel 6A
Year by year, the smartphone series offered by the tech giant Google has completely surprised us with its agronomic and minimalistic design and powerful camera capabilities that challenge industry leading iPhone itself, the HDR style of processing photo shooting capability is to look out for in this phone, the phone outshines most of the smartphone in its class with its ability to shoot brilliant night mode pictures  with the promise of pure stock android experience with guaranteed updates by google, this phone is worth every bit of the money of its price tag.