There are around 16,000 Fintech Startups in the US, but nobody wants to know all of them, right? You, us and everybody wants to know and look only at one of the best. Therefore, here are the list of top 10 Fintech Startups In US :-
1. Stripe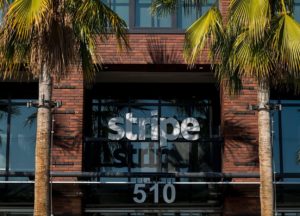 Founded in 2010, in San Francisco (US), Stripe provides companies with payment processing and card issuance solutions. It also provides payment gateways, hardware POS terminals, subscription billing, payment solutions, and also provides financial services, such as company card issuance, company financing, etc. Its machine learning model helps increase sales through conversion, fraud, income recovery, etc. The platform provides plugin extensions for Shopify, Woo Commerce, Magento, etc. It is one of the best fintech startups in the US.
2. Bright Health
It was founded in 2016. It provides financial incentives for health systems that provide high-quality and effective medical care. Your personal health insurance plan is provided directly to consumers through intermediaries and public and private health insurance exchanges.
3. Robinhood
It is a trading platform for capital market investment. It enables users to trade stocks, cryptocurrencies, ETFs, gold and options. Furthermore, It enables users to buy, sell and trade parts and full amounts of multiple assets through the online platform. Provide news, portfolio management and investment process management tools through the platform. It also provides guidance and training to help new brokers.
4. Chime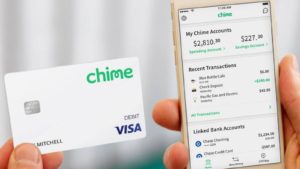 Chime is the first online bank for individuals. Provides an application-based platform for accessing banking services, such as debit cards, savings accounts, remittances, withdrawals, online/offline payments, check deposits, etc. The app also provides transaction and balance reminders. The application can be used on both iOS and Android devices. It is another one of the best Fintech startups in the US.
5. Next Insurance
This fintech startup provides an online small business insurance platform for freelancers. Provide rates for general liability insurance, professional liability insurance, negligence and negligence insurance, commercial vehicle insurance, and employee accident insurance. Provide insurance for carpenters, contractors, cleaners, beauty salons, etc., and provide claims services.
6. Brex
Brex provides corporate credit card and corporate expense management solutions. Provide a company card for the company credit line and laboratory fees. Allow companies to link credit cards, bank accounts, payments, and accounting to manage budgets and expenses. Manager account, credit card control, virtual account, etc. It also provides an application-based platform that can be used on iOS and Android devices.
7. SoFi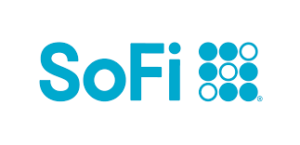 SoFi is a P2P lending platform for commercial and consumer loans. It provides SoFi Money for loans and SoFi Invest for investment loans, provides personal loans, student loans, housing loans, commercial loans and other loans. Insurance, such as life insurance, family insurance, etc. It has an application-based platform for trading stocks, ETFs, cryptocurrencies and access to financial services. The application can be used on both iOS as well as Android devices.
8. AvidXchange
It provides payment and supplier automation solutions for enterprises. Functions include- order management, automatic invoice management, bill payment, utility bill management, receipt printing, etc. It also provides automated account management software for account management, software for automatic invoice payment management for accounts payable, and order automated software to automate the payment process.
9. Better Mortgage
It provides an online mortgage loan platform and fixed and regulated regular and large loan interest rates to finance real estate such as single-family homes, townhouses, apartments, and planned housing projects. Investors who provide credit services. It also provides property and property insurance.
10. BLX Group
Last but not the least, this last best fintech startup in the US provides financial advice, investment and compliance services to governments and non-profit organizations. The company is headquartered in Los Angeles and has offices in New York and Dallas. It provides extensive investment and regulatory advice to help the company invest time and money more wisely, Phoenix and Tampa.