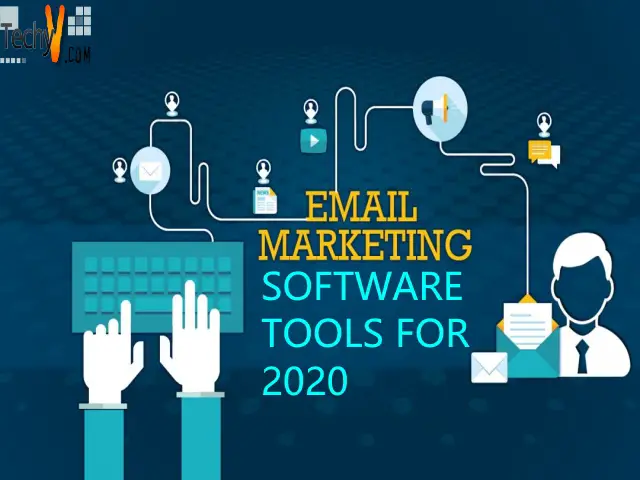 Email Marketing software tool, as its name suggests, is a powerful service-based software used by marketers for email marketing. Email Marketing implies sending a commercial message to people or a group of people to promote any service or product. Email marketing is done using various types of emails, like transactional emails, direct emails, etc. Transactional emails are the messages sent to the customers from a particular organization. Direct emails are the message sent for promotional use. There are multiple perks in email marketing. They require less cost, engage customers, deliver targeted messages, drive revenue, are easy to share, etc. The following are the top ten email marketing software tools.
ActiveCampaign:

ActiveCampaign is one of the best and popular email marketing software tools. The main goal of this software tool is to assist customers with new business connections. This tool is compatible to work on Android as well as iOS devices. As this application is mobile-friendly, users can get updates anywhere and anytime. Users can get mobile marketing reports and analytics, mobile CRM and sales automation, and contact management through the mobile application. Only by tapping on any email record, users can get information, like performance, lists, and segments received link performance, details, and email preview. Additionally, users can manage and create deals, track and assign tasks, and manage accounts from anywhere.
Moosend:
Moosend is another powerful email marketing software tool. This tool has all basic features to build, test, track, and grow business to the next level. This software has a drag and drop editor to create a professional newsletter. Due to the drag and drop editor, creating a newsletter requires zero HTML knowledge. There are more than hundreds of readymade templates for email campaigning. Moosend application has more advanced features. Users can create beautiful landing pages. Also, you can move, crop, resize, add, and change anything. The email marketing features include email templates, A/B testing, personalized templates, segmentation, and reporting.
Hubspot:
Hubspot is another mobile-friendly email marketing software tool. This mobile application enables users to manage deals, contacts, and tasks with a single click. This software is compatible with Android and iOS mobile devices. Using this tool, users can view, update multiple contacts, monitor deals, and tasks, access chat conversations, etc. Additionally, users can create reusable templates, get real-time information, call, email, live chat with team members, etc. This application is most trusted and used by more than 50,000 people in more than 100 countries. This application can be integrated with multiple other applications.
Omnisend:

One of the fully-featured email marketing software tools is Omnisend. This tool incorporates multiple powerful features for e-commerce needs. Email marketing features include creating beautiful on-brand campaigns, building shoppable emails, campaign targeting, optimizing campaigns, offering a provision of choosing a channel according to users' needs, comprehensive analytics, etc. To create professional newsletters and campaigns, no coding skills are required. This tool is available in four distinct versions, free, standard, pro, and enterprise. The Standard version is available at $16 per month, the Pro version at $99 per month, and the Enterprise version is available according to the features selected.
Rejoiner: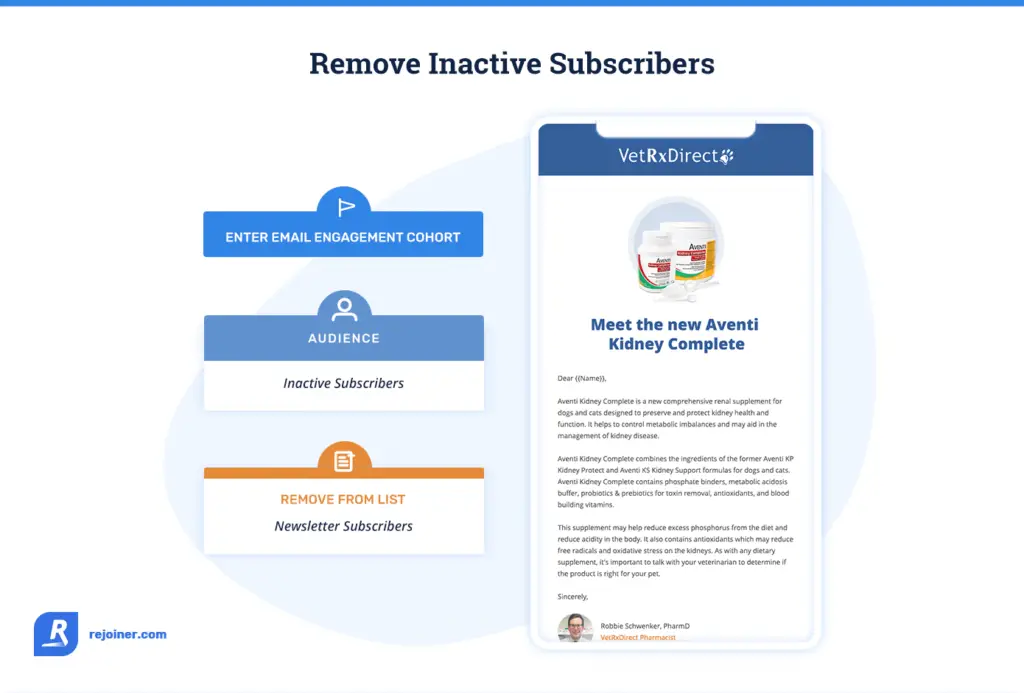 Rejoiner is yet another one of the most trusted email marketing software tools. It has revolutionary features incorporated in it that takes your business to the next level. Additionally, it also enables users to maximize lifetime revenue per customer through interesting campaigns. It also performs A/B testing to improve the performance of campaigns. Users can segment their customers based on purchase history, browsing behavior, or transactional characteristics. This application has a dashboard that enables users to monitor campaign performance with robust reporting and analytics. The other features include triggered email marketing, segmentation, email marketing metrics, case studies, etc.
ConvertKit:
ConvertKit is a cloud-based email marketing software tool. This software is specially designed for professional bloggers, podcasters, YouTubers, course creators, and other content-driven businesses. This tool incorporates customizable opt-in forms, landing page templates, workflow, automation rules, drag-and-drop email sequence, and many others. Additionally, the ConvertKit application also incorporates visual editor, email scheduling, personalized messages, open rate tracking, automation rules, custom segmenting, drip email marketing, etc. The pricing plan for this application starts from $29 per month. However, pricing is based on the number of subscribers.
SendinBlue:

SendinBlue enables users to grow their business with its revolutionary features. This application has various features, like email campaigns, transactional emails, SMS messages, marketing automation, Facebook Ads, chat, CRM, etc. This is easy to use and has a user-friendly interface. It is suited for almost all types and sizes of businesses. Additionally, the other characteristics include excellent delivery, unlimited contacts, customizable sign-up forms, Plugins for WordPress, link tracking, transactional SMS, social media integrations, mobile-friendly, schedule campaigns, etc. It also offers a free trial period, and the pricing plan starts from $25 per month.
Autopilot:
Autopilot application for email marketing is used widely by many companies and businesses to enhance the business to the next level. The best part of this software tool is it is easy to use and has a user-friendly interface. Additionally, it also has a drag-and-drop editor tool for automating customers' journeys. The features incorporated in this tool are marketing automation, activity streams, multi-channel journey setup, performance tracking, etc. This software tool comes with three editions, Silver, Gold, and Platinum. The Silver plan is available at $49 per month, the Gold at $149 per month, and the Platinum is available at $249 per month.
MailerLite:
The other popular and fully-featured email marketing tool is the MailerLite application. This application enables users to grow their subscribers through its advanced features. Users can create amazing campaigns through a drag and drop editor, rich text editor, customizable HTML editor, newsletter templates, and E-commerce campaigns. It incorporates multiple revolutionary tools to create forms that attract various subscribers. These tools include website builder, landing pages, pop-ups, embedded forms, and subscriber management. This tool also has advanced targeting features, like email automation, interest groups, personalization, segmentation, and promotion pop-ups.
Moonmail: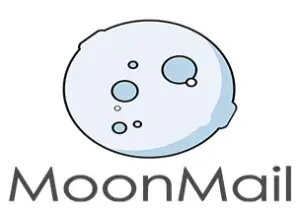 The Moonmail application has made it easier for users to send newsletters to the customers. Users can create, design, and analyze newsletter and email marketing campaigns with a single click. The features included in this application are spam check, drip campaigns, driven rules, creating mailing lists, creating mailing campaigns, viewing reports, cloud marketing campaigns, design email campaigns, creating customizable templates, drag and drop options, campaigns dashboard, creating sender, HTML editor, multilingual dashboard, etc. It offers a free trial period. The professional package is available at $19.99 per month.